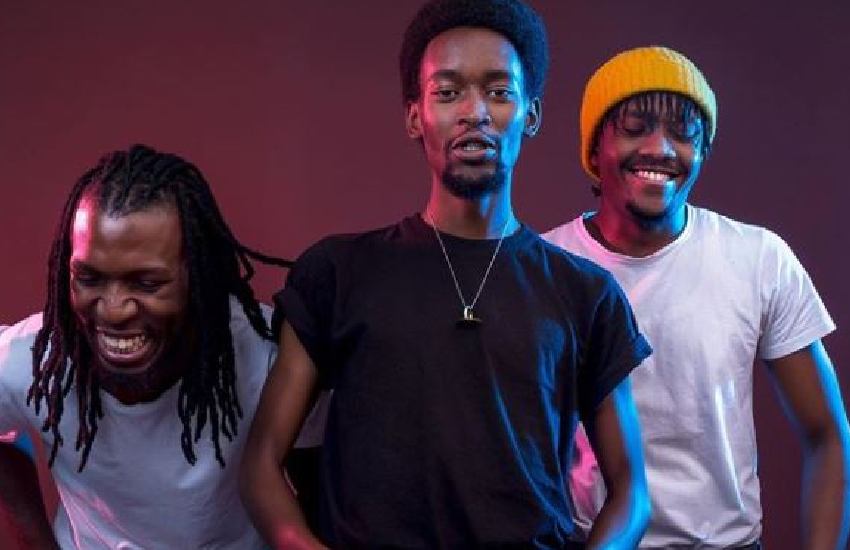 [ad_1]


By Standard Entertainment



5 hours ago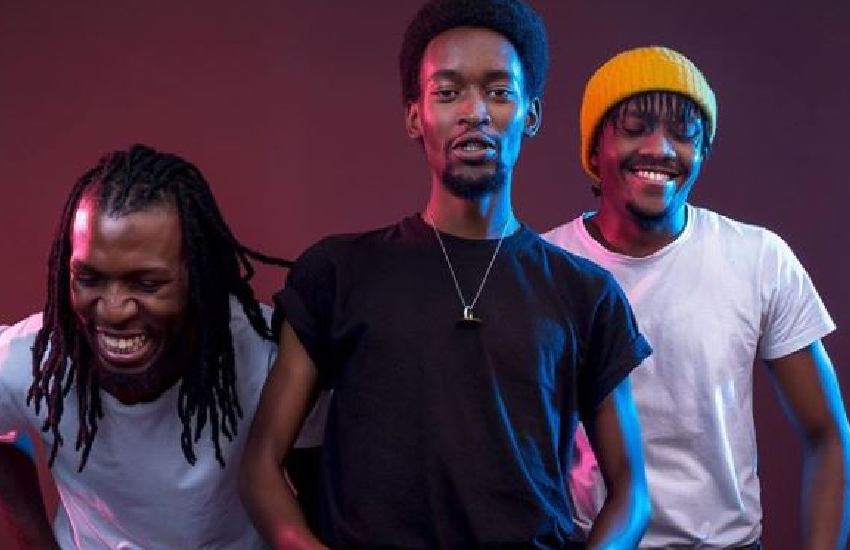 The controversy surrounding Le Band's release of Za Kale has simmered down, for now. This is after the group comprising Charisma, Ken Mwendwa and Joel Maina reached out to budding producer and songwriter Beck alias Mapenzi Baby after she harpooned the runaway hit over unpaid dues.
Beck's tiff with Le Band came to the fore after she took to Twitter and voiced her displeasure over how the boy band failed to credit and pay her. According to Beck, she wrote the song five years ago in memory of her boyfriend who passed on three years earlier. She noted that she was surprised when the group released it two months ago.
"The true story they were referencing is my boyfriend's passing 8 years ago," she tweeted in response to Le Band's Teen Republik interview where they said, "Za Kale is a song to celebrate love and life especially from a point of loss". To Beck, however, the story behind it was more than a side note. "I wasn't informed about their decision to release it then, nor have I been paid for writing it," she went on.
Read Also: Painful relationship between creatives and exposure in Kenya
Responding to Beck, Le Band in a tweet, expressed regret and apologized saying they take full responsibility for the 'oversight'. "We are deeply sorry about this. We believe in compensation and crediting of creatives and we regret this. There was a communication breakdown in terms of ownership on our end and we take full responsibility and would like to talk about your compensation," read the post seen by Standard Lifestyle & Entertainment.
Taking to his personal accounts, Charisma admitted that the group was at fault. "As a group, we take full responsibility as a collective in spite of what led to this that is myself @Chokora_mjanja and @manwithbass254 and we want to promise our fans that this shall not be an occurrence again both in our group works and solo careers. Thank you and have a great day," he stated.
Charisma shared that he appreciates creatives and wouldn't partake in an injustice. "I have been vocal in different settings about issues of compensation and contracts as I know their importance especially having studied this. I'm big on crediting and compensation and hence would never knowingly take from a creative." 
He went on to clarify that Becky's engagement with the group was with one of the band members, Joel. "There's been an incident where one of my bandmates from @leband254 wrote a song with @mapenzibaby and she called us out for not having compensated her. Unfortunately, I was not privy to a lot of the info I later found out but we have been able to resolve this issue amicably," tweeted Charisma. 
A post that confirmed what Beck tweeted on July 2: "I wrote this song five years ago with Joel at the piano room in Daystar. I didn't know much about music then. Only that I wanted to write good music and share my words with the world. @leband254 you did it justice and I'm so proud to be a part of this".
Echoing Charisma's message, Joel, on his part, wrote, "I made a mistake of not involving you in the project that was very dear to both you and us, more so since I was the one in contact with you. I hope you keep writing your best music aki... I am sorry… @mapenzibaby, pole sana for the way this turned out to be. You deserve better than all that has happened and I'll do all in power to see this does not happen to you or anyone else in the industry."
Read Also: Why Kenyan creatives are in a rigorous race to garner YouTube subscribers
To some, their apology was a little bit too late. "Why didn't you reach out to her before you released the song?! If she didn't speak out would you have bothered to reach out?" Tweeted one. "Surely they cannot be having their 'Oops' moment right now…they had the song in their drafts for years! They had more than enough time to procure the necessary consents and discuss compensation with the owner before releasing the song," added another. While a third posted, "Stealing songs is on you. You had enough time to consult her this 'sorry 'moments might be accepted but I'm sure you've done it before to someone or will do it. I can bet this!!"


[ad_2]

Source link