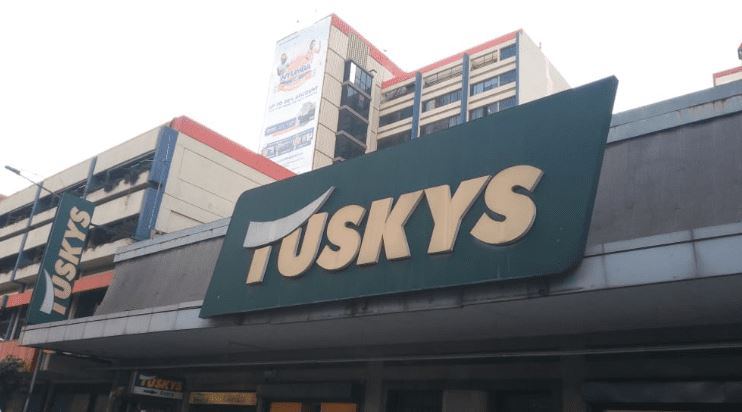 [ad_1]

Tuskys supermarket has shut another one of its branch in Nairobi's Central Business District.
Tuskys Hakati closed down on Friday afternoon following threats of auction from the landlord in order to settle rent arrears.
This is the third Tuskys branch to shut down this week after auctioneers forced Komarock and Eldoret's Uganda Road outlets shut.
On August 20, auctioneers raided the Kisumu United Mall Tuskys branch in bid to clear the rental arrears. The retailer will be forced to vacate the Mall by the end of the year after the landlord opted to terminate their lease.
SEE ALSO: Vegetables, fruits rake in billions despite coronavirus effects
Empty shelves are what remain at most of the retail chain's stores across the country, which employs more than 6,000 people.
The family-owned retailer as of August 2018 owned and operated 60 supermarkets in Kenya and Uganda.
According to documents seen by The Standard earlier this month, Tuskys needs a capital injection of Sh2 billion to stay afloat, some of it to settle supplier debts said to be over Sh1 billion.
Its current financial position may not support the business for long ahead of an expected deal with a strategic investor, the owners were told at a recent meeting.
The retailer has been in a restructuring process in the last five years, seeking to separate ownership and management.
SEE ALSO: Judge sentences mosque shooter to life without parole for 'wicked' crimes
Tuskys is Kenya's second-largest supermarket chain, having been overtaken by Naivas, and once it secures an investor, it will mark the end of family-owned top-tier retailers in the country. 
[ad_2]

Source link