5 Uhuru's Classmates and Where They Are Now
Former president Uhuru Kenyatta attended three prestigious schools in Kenya and the United States.
He went to Loreto Convent, Valley Road in Nairobi for his primary school studies before proceeding to the popular St Mary's School.
For his tertiary education, Kenyatta, who ruled Kenya between 2013 and 2022 attended Amherst College in Massachusetts, US.
Kenyans.co.ke compiled a list of his classmates and where they are at the moment.
Jimmy Kibaki speaking during the State Funeral of late former President Mwai Kibaki at Nyayo Sports Center on Friday, April 29, 2022.
KBC
Jimmy Kibaki
Jimmy Kibaki is not only the former president's classmate but also a childhood friend. Jimmy's father the late president Mwai Kibaki was Uhuru's godfather.
The two attended St Mary's School together but went separate ways for college. As Uhuru headed to Amherst, Jimmy enrolled at Salve Regina University where he studied political science and administration.
The former president's son did not follow up on his academic studies but decided to become a businessman.
He has diverse interests in different sectors and manages the multibillion estate left behind by Kenya's third President, the late Mwai Kibaki.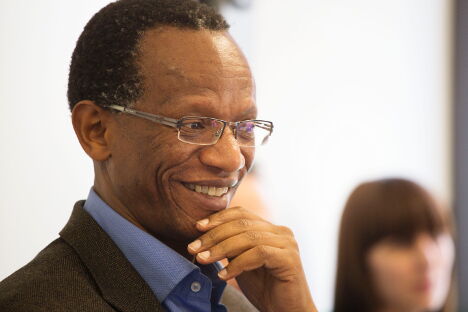 A file image of James Muli
File
James Muli
James Muli is one of less known of Uhuru's former classmates. This is largely attributed to the fact that he has spent most of his life abroad.
Just like Jimmy, Muli and Uhuru mate at St Mary's School, Nairobi.
Muli is the founder of prestigious European Business University of Luxembourg (EBU) in Wiltz.
David Kipngetich Towett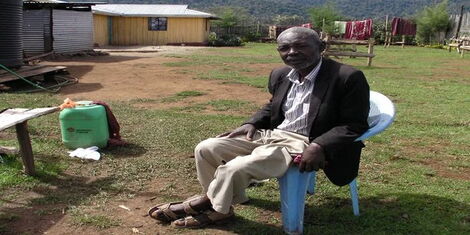 A file image of David Kipngetich Towett
File
David Towett came into limelight when he publicly begged Uhuru to lift him out of abject poverty.
David is son to former powerful Education Minister Taita Towett.
He enrolled at St Mary's School with Uhuru but later moved to Kericho as his father ventured into politics.
The former minister's son now lives in abject poverty in Kericho and in a past interview, he claimed that he was unable to take care of his 8 children.
Tony Njoroge Munene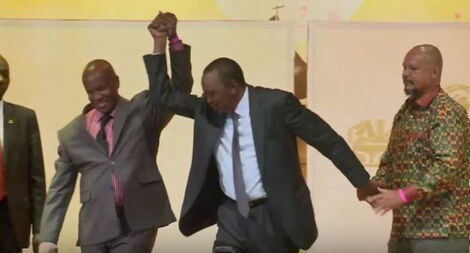 President Uhuru Kenya lifts Munene Njoroge's hand during past visit to St Mary's School
File
Munene is one of oldest friends of the late president.
The two met after Uhuru moved from Loreto Convent and joined St Mary's school. They remained good friends and classmates until the finished form four.
Munene did not venture into politics but he is a successful businessman based in Thika.
Bruce Odhiambo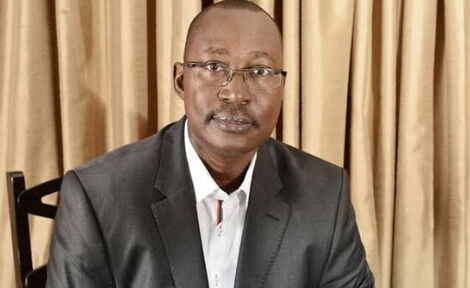 Former Youth Enterprise Development Fund board chairman Bruce Odhiambo
File
Bruce Odhiambo grew up as a poor boy in Eastlands but through his mother's sheer hard work, he  attended the prestigious St Mary's School.
It is there that he met the former president. Unlike the aforementioned classmates, he did not share a classroom with Uhuru but the two were bosom buddies.
He played a big part in Uhuru's 2013 presidential campaign and he is credited with cofounding The National Alliance (TNA) party that propelled Uhuru to the presidency in 2013.
After winning the election, Uhuru rewarded him by appointing him as Board Chairman of Youth Enterprise Development Fund in 2014.
Bruce succumbed to heart complications at Nairobi Hospital on January 8, 2019.
Comments
comments