Akothee shares intimate details on life before fame, miscarriage, and success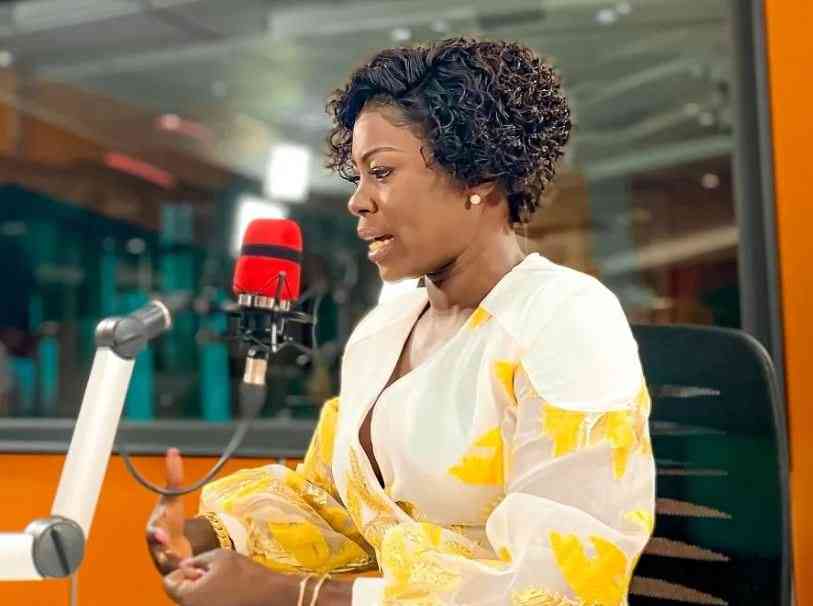 Author, philanthropist, businesswoman, and self-proclaimed queen of single mothers Esther Akoth aka Akothee joined Super Host Olivia Otieno on her female-focused show 'Double O" to catch up on all things life. Akothee who has been through a rollercoaster in the few months including losing a baby, to getting traditionally married, tuned into the morning show on Spice FM.
Without going into too many details the mom of five explained how she was emotionally affected by her miscarriage which she shared on Instagram with her husband "Omosh".
Akothee said she was physically back on her feet within a few days not unlike her other pregnancies joking that, "I was back to serving my man three days after miscarriage."
Speaking about her life before fame, Akothee recalls her popularity saying, "People knew me in 2014 for my music and out-of-the-box character but I was always a businesswoman, my travel business was my first venture and continues to be my bread and butter from young when I was driving a taxi but people didn't know that I was married and pregnant at 14 years old."
She added: "To survive I did it all, I used to manufacture soap, being a driver, I've been a hawker, I did anything and everything that I accomplished so much that when I came onto the scene I was controversial. Being already well-established confused people as they couldn't understand the source of my wealth which led to all kinds of rumors that were floating around such as trafficking girls and prostitution. I am a hawker, a marketer, an author."
Aside from music and her travel business, Akothee is linked to several organizations that give back including her own, Akothee Foundation.
"I know what it feels to lack, remember I raised my three children by myself, that's where the 'queen of single mothers' came from. It's not a title, it's a journey of a mother raising her kids without the father being there, it's not easy being a single mother, children need to hear their father's voice in their lives too."
In addition, Akothee said she has educated more than 100 children.
"I love to give I feel whole when I give and that is why I set up the Akothee foundation in 2019. When Turkana was hit by famine I wanted to help and I pulled together help from my followers who donated to the cause."
Akothee said she decided to build a rescue center in Turkana, with five pillars being, food relief, a bursary fund, a sanitary travel brand, a rescue center, and an academy that will center children and the elderly who suffer the most during a famine.
On being a role model and being a content creator, Akothee said she does not consider herself an influencer, saying that as a brand, she only promotes products that she trusts and works with personally.
She reacted to being labeled a role model saying, "If you are not present and performing in the life of your children don't bring me a rotten thing and tell me to model them if you're not their role model. My children don't even model my life, they are all graduates, I was a mother from the age of 14. My children are doing their masters while I struggle with one degree. So I refuse that title."
Responding to Olivia's statement that social media is the worst part of her notoriety, Akothee responded that it's sometimes embarrassing to see people, especially women over 40, negatively commenting about her life, saying, "I just know they are ugly, broke, and bitter."
She acknowledges that her career in content has been successful because she has different facets to her life and personality.
"You cannot have the same content day in and day out, people will get bored. They come to my page for entertainment. when you see me wielding a panga it doesn't mean I'm violent, I'm playing a persona as an African," she said.
About her longevity and relevance on social media, the popular creator with over 3 million followers said, "First you acquire the audience and then you entertain them, but you can't entertain people every day so it's better to be yourself."
Related Topics
Comments
comments