Bett bets on rich Indians to boost tourism recovery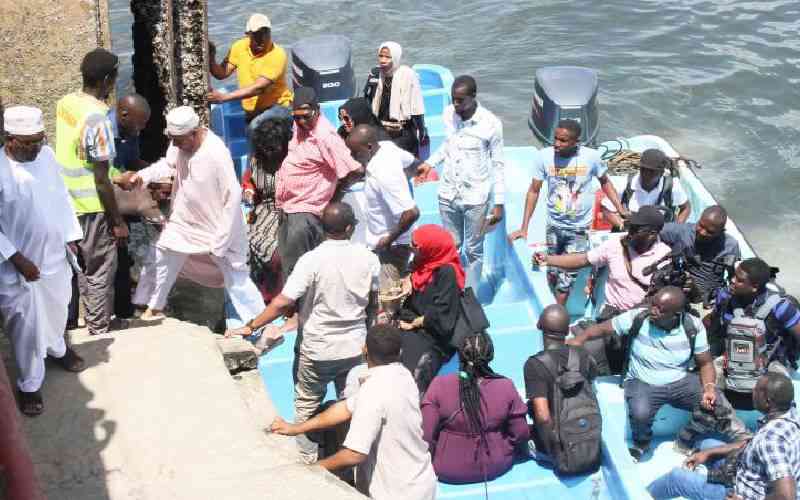 Kenya is relying on the increasing appetite for leisure travel among Indian youth and professionals to boost its tourism arrivals from the Asian nation.
The country is seeking to grow its visitor numbers from India, the top five performing tourism source markets for Kenya to surpass the 2019 figures of over 120,000.
Last year, the arrivals into Kenya from the Indian source market recorded a growth of 93.2 per cent from 42,159 in 2021 to 81,458 in 2022.
This is a recovery of 67 per cent compared to the 2019 performance of 120,893. Kenyan High Commissioner to India Willy Bett said the Indian community has the potential to boost international tourism visitation into Kenya.
He said the current travel trend shows the segment has a growing disposable income and is ready to travel to tourist destinations. 
"This segment has exploded in India, ready to spend for their travels. Kenya is in the right position to tap into this market and grow the tourism business," the envoy said.
More investments
Speaking at the opening of Outbound Travel Mart (OTM), a tourism fair in Mumbai India, Bett observed that ease of access and close ties between Kenya and India were major ingredients for the tourism business and other investments into Kenya.
"Besides other airlines, the recent launch of Kenya Airways direct flight from Mombasa to Dubai has an impact on India's travellers as those seeking beach leisure on the Kenyan Coast can fly directly from Dubai," said the envoy.
He disclosed that the e-visa applications by Indian travellers to Kenya have increased owing to timely processing that takes a maximum of 72 hours.
Kenya is increasing its physical presence in India after the Covid-19 pandemic with 14-travel trade from the private sector attending a three-day long tourism exhibition that began on February 2, 2023.
The event is also being attended by over 160 exhibitors from other destinations. Kenya has also mounted roadshows for direct business-to-business meetings with Indian travel agents in key cities of India, including Ahmedabad Bangalore and New Delhi. The High Commissioner challenged the travel trade to develop packages for golfers, a segment he pointed out was a game changer in revenue receipts to the country.
"Countries like Thailand are getting golfers from India, yet we as a country equally have better golf facilities spread across all regions of the republic, besides hosting European golf tour tournaments that have cemented Kenya as a golfing destination. This is the area we need to explore to its maximum. Travel agents need to come up with packages for this," said Bett.
He added that Kenya, as a filming destination amongst Indian filmmakers, was also key in keeping the destination top of mind among travellers.
He said relevant agencies and partners would be looking into viable incentive arrangements to attract more filmmakers into Kenya.
Kenya Tourism Federation (KTF) Chairman Fred Odek said the exhibitions and other promotional programmes by the trade in India are expected to bring tourism numbers from the country to about 130,000 by the close of the year.
Hospitality investor and KTB board member Bobby Kamani is also part of the Kenyan delegation at the annual tourism fair. 
Odek said Kenya was well placed and endowed with tourism resources to compete with other destinations in the world, adding that the Kenyan hospitality sector strives to keep pace with the changing needs of today's travellers.
Comments
comments