Catholic Priests Calls for Closure of Noisy Churches in Nairobi Estates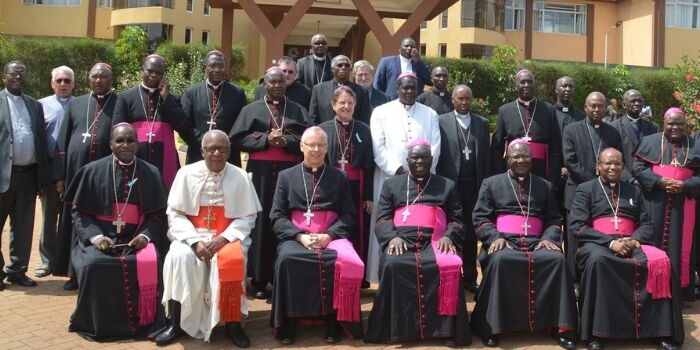 Catholic priest, Father Charles Kinyua, joined the clamour for the closure of all noisy churches in the country.
The priest, who was speaking during a church sermon on Sunday, November 29, argued that churches should find a way to worship silently. 
He echoed stakeholders calling for the closure of churches just like pubs were, in a crackdown ordered by Nairobi governor, Johnson Sakaja. 
"I support his statement 100 per cent. Today's churches are so noisy. They are noisier than pubs where people go for drinking sprees," the clergyman stated while marking the first Sunday of Advent. 
Father Charles Kinyua during the marking of the first Sunday of Advent on Sunday, November 27, 2022
Facebook
Father Charles Kinyua
Kinyua condemned believers who he argued were hypocritically leading the front line in condemning the closure of religious worship centres. 
"Can't churches worship in silence? I witnessed how hypocrites were condemning him saying that he is thinking like a pagan or an atheist.
"The noise should tell you that there is a big problem in our churches," he added.
Father Kinyua is the Managing Director of Radio Waumini, owned and operated by the Kenya Conference of Catholic Bishops(KCCB). 
He also leads the Father Kinyua's online congregation on social media platforms. 
The deacon's call was directed to Nairobi governor, Johnson Sakaja, who ordered the closure of pubs in residential areas. 
Sakaja barred his official from renewing and issuing licences to pub owners in affected areas. 
His directive was also backed up by President William Ruto who assured him of his full support. Ruto, during the official opening of the Twiga Food distribution center on Monday, November 28 at Tatu City Special Economic Zone urged Sakaja to protect children from unnecessary noise.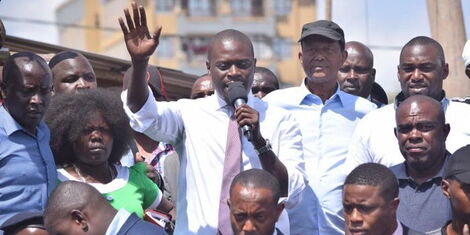 Nairobi Governor Johnson Sakaja addresses traders in Gikomba market on Monday, October 17, 2022.
Johnson Sakaja
Comments
comments