Cop Arrested Over Locking Missing KCSE Girl Inside House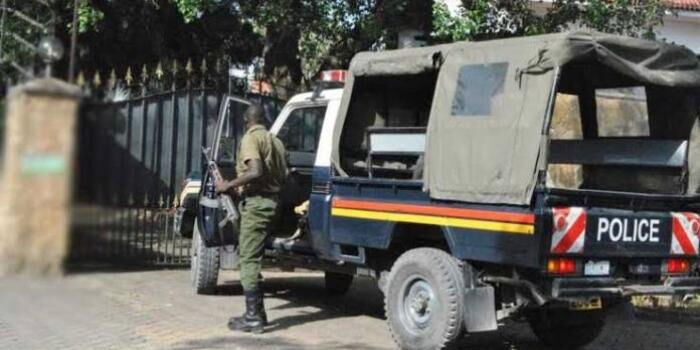 Police are investigating a case in which their colleague was accused of housing an underage Kenya Certificate of Secondary Education (KCSE) candidate. 
Detectives attached to the case found the girl inside the cop's house at Kapenguria Police Station.
According to police reports, the sleuths responded to the father's plea to trace the 17-year-old girl who was reported missing. 
On Monday, November 21, the father filed a complaint with the police, lamenting that they could not track the girl and were unaware of her whereabouts. 
Students sit for a Kenya Certificate of Secondary Examination (KCSE) exam
File
However, the aggrieved man lamented that he heard that his daughter was residing with the accused cop inside the police station. 
Cops who agreed to assist him in apprehending their colleague picked up the father from his residence at Keringet Trading Centre before the two parties tracked the girl and the police. 
They also reportedly acted on a tip-off in the covert operation.
West Pokot sub county OCPD, Kipkemboi Kirui, confirmed the incident and the subsequent arrest of the cop, stating that they found the 17-year-old girl inside the policeman's house. 
"We arrested both of them," Kirui affirmed. 
He also forwarded the case to the Directorate of Criminal Investigation's Kapenguria office. 
The officer was charged with defilement, despite the police lacking a medical report to ascertain the same. 
Nonetheless, the candidate was rushed to a nearby hospital for treatment and assessment.
She was, however, accused of declining to corporate with the cops by sharing crucial information to incriminate the policeman as she opted to protect him.
KCSE candidates will sit their first exam on Friday, December 2. The Kenya Certificate of Primary Education will begin on Monday, November 28.
Kenya Police officers during a pass out parade.
File
defilement arrest
Comments
comments