Covid-19: Govt Releases 550 Positive Patients as Home Care Kicks Off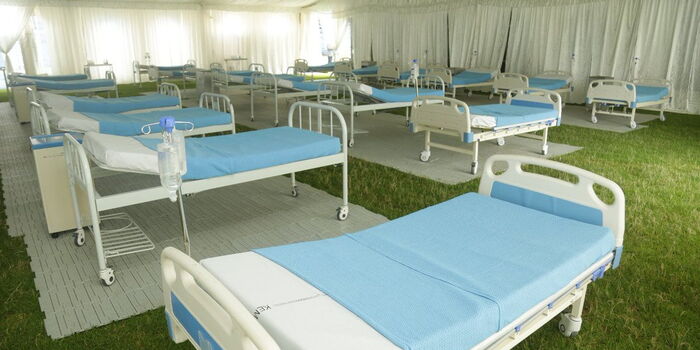 [ad_1]

Health Cabinet Secretary Mutahi Kagwe has disclosed that the much-anticipated Covid-19 home-care treatment programme has finally kicked off.
Speaking during the daily MoH press briefing at Afya House on Sunday, June 21, Kagwe disclosed that a batch of 150 Covid-19-positive patients had been released from two hospitals in the country.
The CS disclosed that since the programme began, 338 patients had been released from the Kenyatta University Teacher Referral & Research Hospital while 212 were discharged from Coast General Hospital, bringing the total number of patients under home care to 550 as of June 21.
He further disclosed that more hospitals would discharged patients as the healthcare system continued to stretch under the pressure of the pandemic.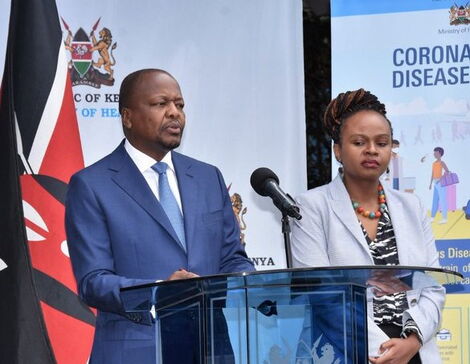 Health Cabinet Secretary Mutahi Kagwe (Left) and his Chief Administrative Secretary Mercy Mwangangi during a press briefing in March 2020.
File
"We have also now launched the home-based care system by discharging a substantial number of people from hospitals.
"From Kenyatta University [Teacher Referral & Research Hospital, we have discharged some 338 persons who are positive for home-based care after the 14-day period recommended by the World Health Organisation [WHO]. From the Coast General Hospital, we have discharged some 212 persons," stated Kagwe
"We are still getting reports from other hospitals as they discharge," he added.
Speaking at the press briefing, acting Health Director-General Partirick Amoth noted that the state had ensured that the patients released had suitable space for home care and that there was a person who would take care of the patients.
Watch the press briefing below: 
According to an earlier statement issued by the state, the home-based care system would be recommended for asymptomatic patients without underlying conditions such as lung or heart disease.
In the WHO recommendations, hospitalisation may not be necessary for the asymptomatic patients who can be taken care of at there homes to ease pressure healthcare systems.
The government had announced at the beginning of June 2020 that over 80% of patients in healthcare facilities exhibited mild symptoms.
Kagwe also apologised for the way the state had treated some individuals placed under forced quarantine in the initial stages of the government's response plan.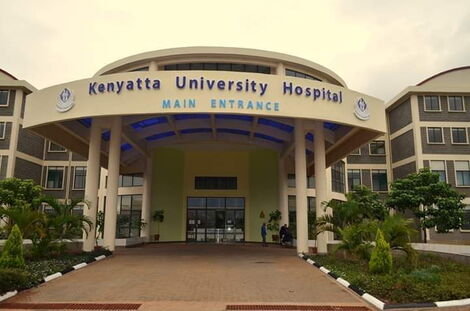 Kenyatta University Referral Hospital main entrance area.
File


[ad_2]

Source link