DCI officers arrest 8 suspects in connection with Sh500 million Fuliza fraud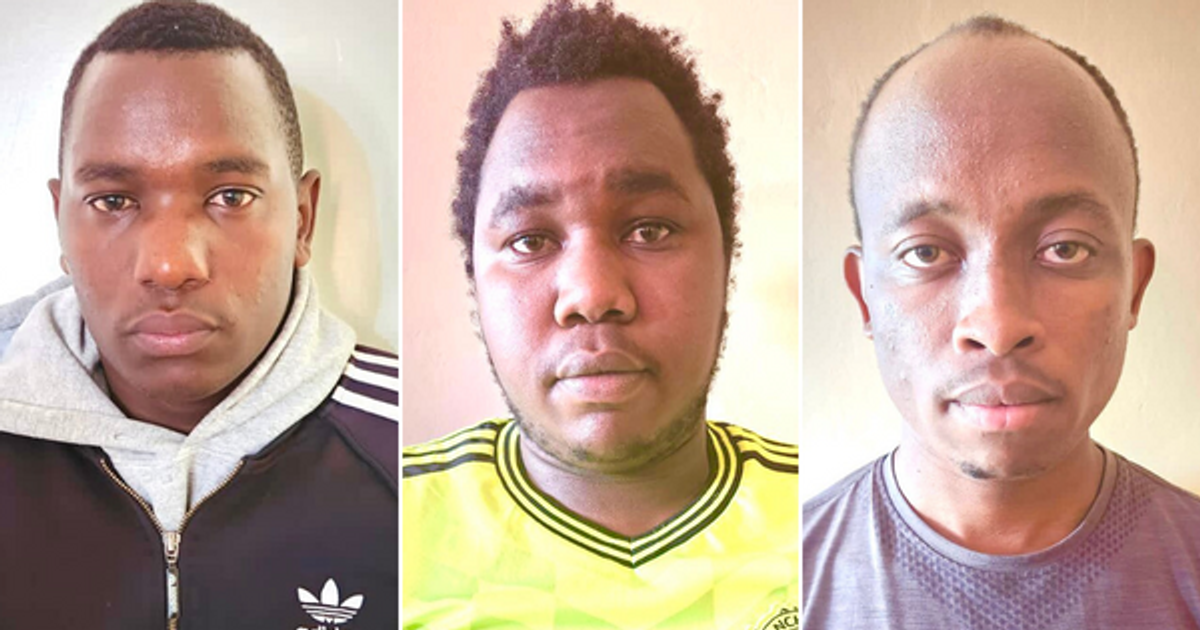 Eight suspects from Nakuru and Trans-Nzoia counties have been arrested in connection with the crime.
According to the DCI, over 123,000 new mobile phone numbers opted into the service in January 2022, but the SIM cards were later either vacated fraudulently or switched off.
Investigations revealed that the suspected mastermind Peter Gitahi, had access to the National Registration Bureau database and used it to generate false identity numbers, which he then allegedly sold to his accomplices.
Some of the lines were registered as agents, and the stolen funds were deposited into personal bank accounts disguised as mobile money float.
DCI officers arrested the suspects, aged between 24 and 30 years, in a Kiamunyi apartment, where they found several items, including mobile phones, laptops, routers, sim cards bank ATM cards, and car agreements, among others.
The suspects, who lived a lavish lifestyle, had equipped their apartment with 2 brand new Subarus, one Toyota Mark X, a Toyota Probox, and two motorbikes.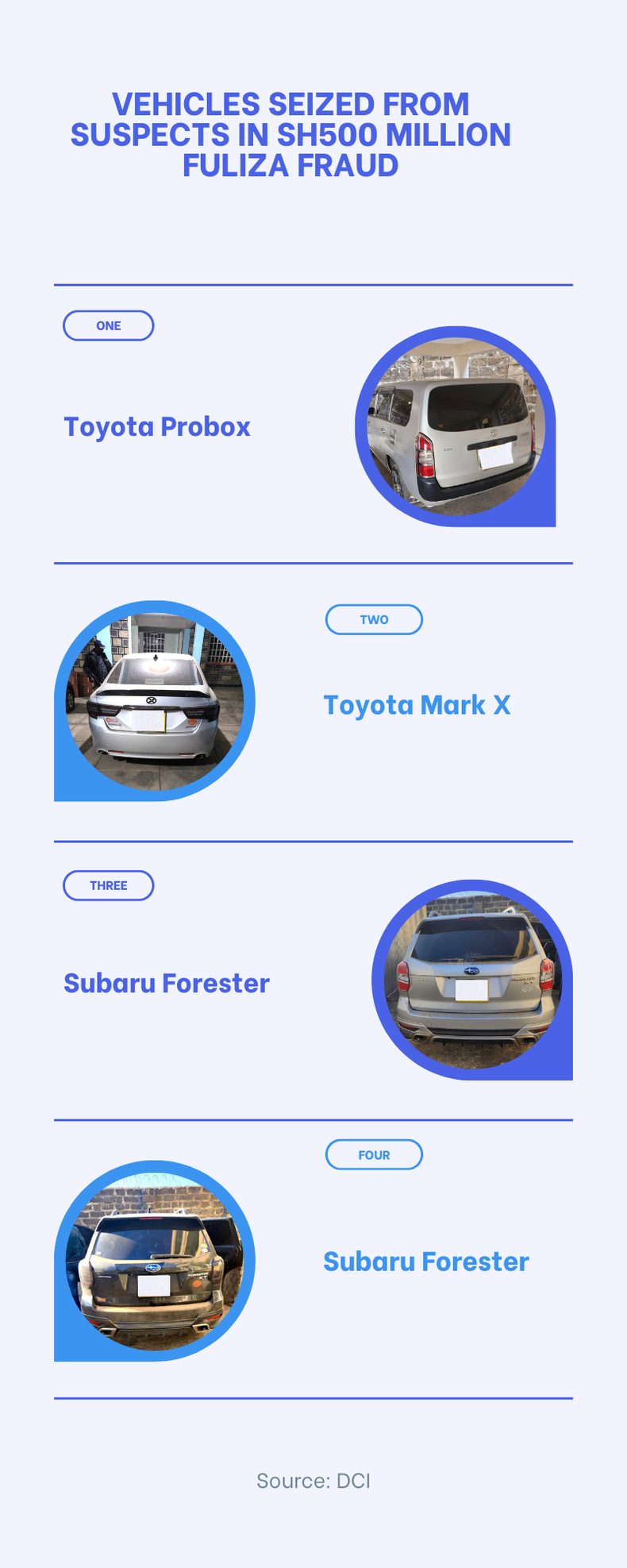 The DCI is urging the public to be vigilant and to report any suspicious activity to the relevant authorities.
This high-level fraud scheme was discovered following a report to the Banking Fraud Investigations Unit (BFIU) in August 2022, after fund managers detected an unusual spike in Fuliza loan uptakes that were above performance scale and the borrowers were not repaying the loans.
The public was advised to remain vigilant and to continue to support the DCI's efforts in bringing those who engage in criminal activities to justice.
Comments
comments