DCI takes action following Azimio's claims of IEBC rigging to favour Ruto over Raila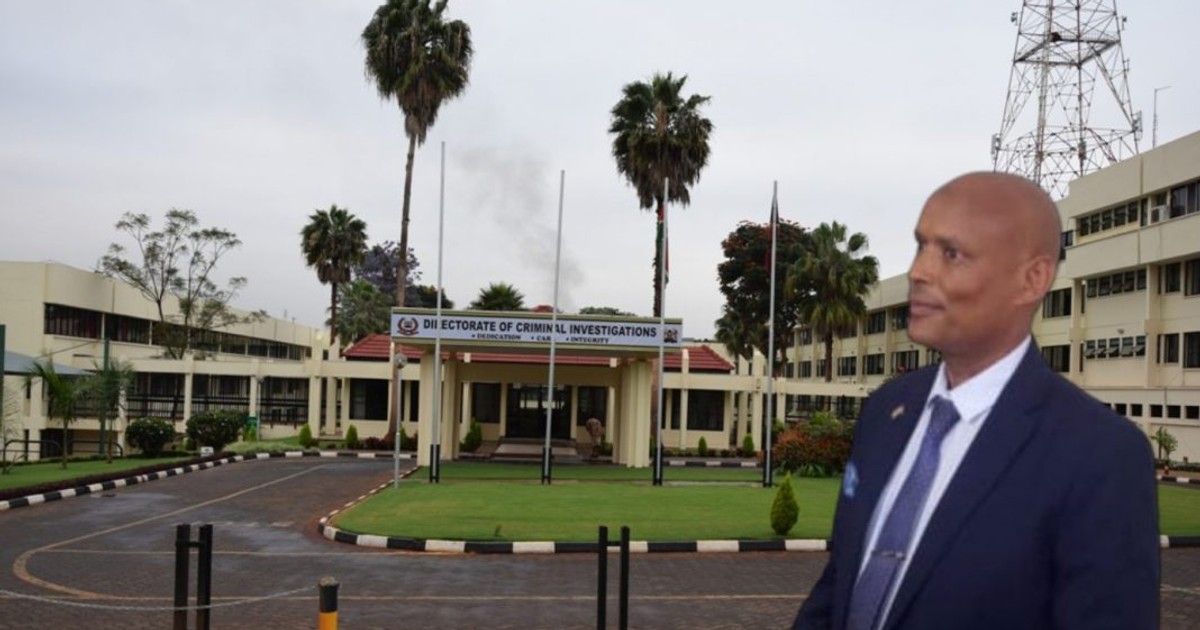 DCI boss Amin Mohammed confirmed in a statement dated January 25, 2023 that his office has received multiple complaints faulting the Independent Electoral and Boundaries Commission (IEBC), adding that he is aware that the complainants have what they call "official" copy of the Presidential results to support their allegations of rigging.
"Instructively, the complainants contend that there are various manipulations that point to documentary falsification and outright forgery of the subject documents.
"Illustratively, they have pointed out various alleged irregularities including glaring inconsistencies in the watermarks featured in the forms labeled as 34B and which are being passed off as documents emanating from IEBC." Read part of the statement.
Mohamed noted that in exercise of the DCI's constitutional mandate, his team will be investigating the claims made by the complainants.
"Pertinently, the Directorate is investigating the validity and authenticity of the documents in question, In addition to whether offences relating to forgery and falsification of document have been committed under Sections 345 – 348 of the Penal Code," noted the DCI boss.
Part of the investigations will touch on Forms 34B used in declaring President William Ruto as the winner of the contest and the electoral body has been requested to provide certified copies of the same.
"For the purpose of lawfully processing the complaints referred above in line with our mandate, we hereby request that you furnish us with the certified copies of Forms 34B that were used to tally, verify and declare the result of the presidential elections of 9th August 2022." Added the statement.
The investigations come hot in the heals of recent claims by Azimio coalition that its candidate, Raila Odinga won the contest with 8,170,355 votes, beating Ruto, who received 5,919,973 votes.
Citing a dossier by an anonymous whistleblower, Azimio leader maintained that he does not recognize William Ruto as the president, noting that what the IEBC did amounted to electoral fraud which must end.
Comments
comments