Father's Day: 5 Kenyan Celebrities Who Grew Up as Orphans
Among the many Kenyan celebrities ruling the charts, screens and airwaves are many whose stories  are of triumph against all odds.
These celebrities lost their parents at a tender age, and they have previously opened up on how it led them to become the stars they are.
While each of their stories are different, some of them had to fend for themselves and their siblings, while some resorted to life on the streets with no one to take them in.
Today, their stories inspire many as they dominate in their respective fields, with their journeys being the result of incredible commitment and belief.
On Father's Day, June 21, Kenyans.co.ke looks at five Kenyan celebrities who grew up as orphans.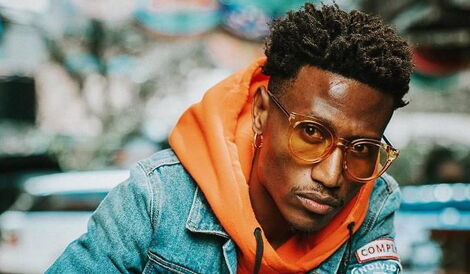 File image of Octopizzo
Twitter
1. Octopizzo
Award-winning rapper Octopizzo, real name Henry Ohanga, became an orphan at the age of 15, and engaged in various odd jobs before finding success in music.
Octopizzo's father died when he was fourteen, and his mother a year later. In a past interview with Al Jazeera, the Wakiritho hitmaker spoke of how he joined a gang of robbers as his only option for survival.
As his love for music grew, however, he focused on it while working other casual jobs including in Nairobi's Industrial Area. His talent shone at various open mic hip-hop shows such as WAPI, helping him create a fanbase.
In the past decade, he has undoubtedly been among Kenya's biggest artists with several hits and four albums.
2. Bahati
Bahati, real name Kevin Kioko, is today one of the biggest names in Kenyan music and reality television. The singer lost his mother when he was in nursery school.
He did not reconnect with his father who relocated, and lived on the streets of Nairobi before finding refuge at ABC Orphanage in Mathare.
He presented poetry in school and church, helping nurture his prowess for the arts. In 2010, he represented St. Teresa's Boys Eastleigh in the National Music Festivals in Nakuru where he played the guitar.
Bahati's star as a gospel artiste began shining in 2013 when he released his first single, Siku ya Kwanza, in which he remembers the day he got saved.
The singer has since gone on to win several awards thanks to his hits, and ventured into TV with Bahati Reality. He has, however, also attracted controversy due to various antics.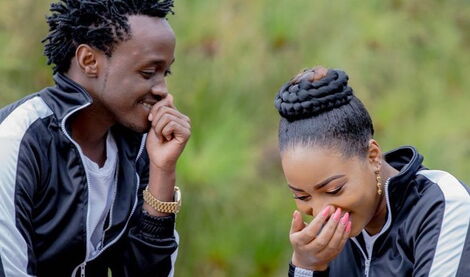 Bahati pictured with his partner Diana Marua
Twitter
3. Terrence Creative
Lawrence Macharia alias Terrence Creative, a popular content creator and comedian also grew up as an orphan and has discussed his struggles in past interviews.
He disclosed that his mother died when he was nine years old, with his father not in the picture.
Along with his siblings and several cousins, he lived with his grandmother who sold the illegal local brew known as chang'aa.
Macharia emerged as a talented actor and performed in various plays at the Kenya National Theatre (KNT), including set books.
He later secured an opportunity as a creative developer on Churchill Show, where he still works in addition to sharing his own content online.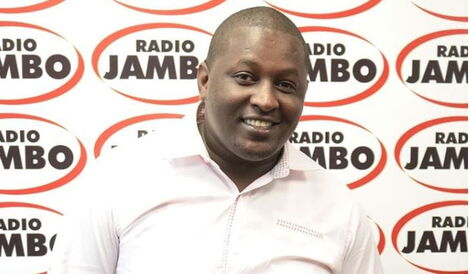 File image of Terrence Creative
Twitter
4. Ringtone
Gospel artist Ringtone, real name Alex Apoko, is one of the most controversial and well-known figures in Kenyan music and entertainment scene
The singer, however rose from a humble background and lived in the streets for many years while growing up.
In past interviews, he has stated that he grew up as an orphan after fleeing his home after being rejected by his own family. He also stated that he never saw his father.
Ringtone went on to make a name for himself with several hit gospel singles which helped catapult his brand to greater heights.
The artiste has, however, also gained a reputation for various antics on social media and has been chided for alleged publicity stunts.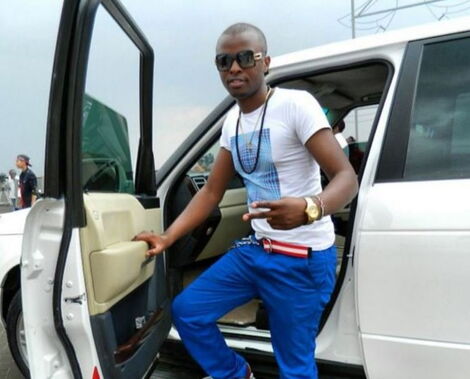 File image of Ringtone
Twitter
5. Papa Denis
Before his death in February, Papa Denis was one of the most popular Gospel artists in the country, with several awards, international collaborations and hits under his belt.
Real name Denis Mwangi, the singer lost both his parents while he was still in primary school in Western Kenya, making it difficult for him to access higher education.
His talent, however, opened doors and saw him sign with Sadat Muhindi's record label, elevating his career as an artist.
Papa Denis fell from an apartment building in Pangani, Nairobi in February 2020 in what police ruled to be a suicide.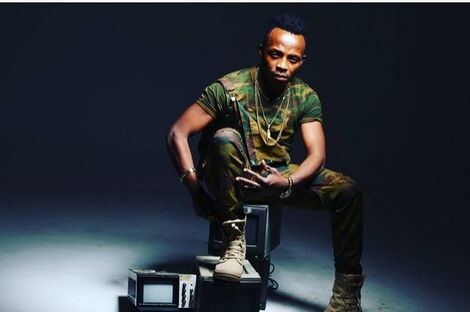 File image of the late Papa Denis
Twitter
Comments
comments