Ecuador's surprise package Enner Balencia is in close second but the striker's injury in the second round of group matches could severely hamper his challenge for the World Cup top scorer gong.
Lionel Messi has two (2) goals and one (1) assist so far while big names Cristiano Ronaldo and Robert Lewandowski both have one (1) goal apiece.
You can click here to see the highest goalscorers (Golden Boot Winners) from all the previous World Cups.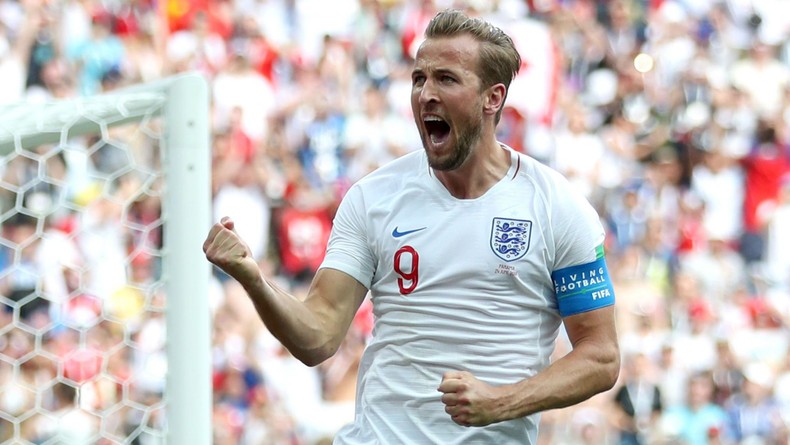 See the list of all the goal scorers so far at the Qatar 2022 World Cup.
Qatar 2022 FIFA World Cup top scorers list (Golden Boot Rankings)

| Position/Ranking | Player Name | No. of Goals | No. of Assists | Country |
| --- | --- | --- | --- | --- |
| 1 | Kylian Mbappe | 3 | 1 | France |
| 2 | Enner Valencia | 3 | 0 | Ecuador |
| 3 | Lionel Messi | 2 | 1 | Argentina |
| 3 | Mehdi Taremi | 2 | 1 | Iran |
| 5 | Bukayo Saka | 2 | 0 | England |
| 5 | Ferran Torres | 2 | 0 | Spain |
| 5 | Olivier Giroud | 2 | 0 | France |
| 5 | Richarlison | 2 | 0 | Brazil |
| 5 | Cody Gakpo | 2 | 0 | Netherlands |
| 10 | Alvaro Morata | 1 | 1 | Spain |
| 10 | Davy Klaassen | 1 | 1 | Netherlands |
| 10 | Dani Olmo | 1 | 1 | Spain |
| 10 | Robert Lewandowski | 1 | 1 | Poland |
| 10 | Adrien Rabiot | 1 | 1 | France |
| 10 | Raheem Sterling | 1 | 1 | England |
| 16 | Alvaro Morata | 1 | 1 | Spain |
| 17 | Cristiano Ronaldo | 1 | 0 | Portugal |
| 17 | Osman Bukari | 1 | 0 | Ghana |
| 17 | Rafael Leao | 1 | 0 | Portugal |
| 17 | Ritsu Doan | 1 | 0 | Japan |
| 17 | Pablo Gavi | 1 | 0 | Spain |
| 17 | Joao Felix | 1 | 0 | Portugal |
| 17 | Jude Bellingham | 1 | 0 | England |
| 17 | Famara Diedhiou | 1 | 0 | Senegal |
| 17 | Carlos Soler | 1 | 0 | Spain |
| 17 | Craig Goodwin | 1 | 0 | Australia |
| 17 | Marco Asensio | 1 | 0 | Spain |
| 17 | Mitchell Duke | 1 | o | Australia |
| 17 | Marcus Rashford | 1 | 0 | England |
| 17 | Takuma Asano | 1 | 0 | Japan |
| 17 | Roozbeh Chesmi | 1 | 0 | Iran |
| 17 | Mohammed Muntari | 1 | 0 | Qatar |
| 17 | Bamba Dieng | 1 | 0 | Senegal |
| 17 | Michy Batshuayi | 1 | 0 | belgium |
| 17 | Gareth Bale | 1 | 0 | Wales |
| 17 | Ramin Rezaeian | 1 | 0 | Iran |
| 17 | Saleh Al-Shehri | 1 | 0 | Saudi Arabia |
| 17 | Breel Embolo | 1 | 0 | Switzerland |
| 17 | Boulaye Dia | 1 | 0 | Senegal |
| 17 | Timothy Weah | 1 | 0 | USA |
| 17 | Andre Ayew | 1 | 0 | Ghana |
| 17 | Ilkay Gundogan | 1 | 0 | Germany |
| 17 | Piotr Zielinski | 1 | 0 | Poland |
| 17 | Jack Grealish | 1 | 0 | England |
| 17 | Salem Al-Dawsari | 1 | 0 | Saudi Arabia |
| 17 | Enzo Fernandez | 1 | 0 | Argentina |
| 17 | Andreas Christensen | 1 | 0 | Denmark |