Fresh Court Ruling Deals Blow to Ruto Day After CASs Swearing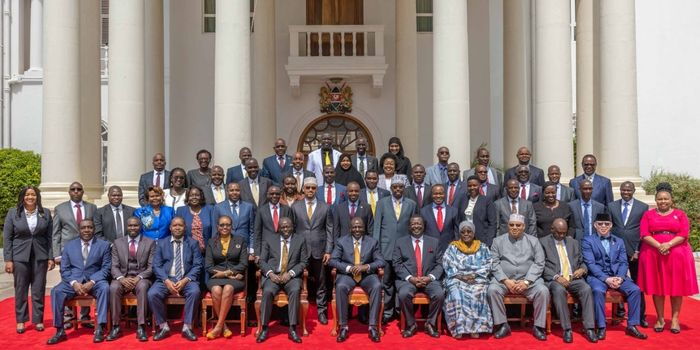 Skip to main content
President William Ruto poses for a photo with 50 newly appointed CASs at State House on March 23, 2023.

William Ruto
The High Court on Friday placed an injunction stopping the newly appointed Chief Administrative Secretaries (CASs) from assuming office. 

High Court Judge Justice Hedwig Ongudi made the ruling following a petition filed by the Law Society of Kenya and Katiba Institute to challenge the legality of the appointments. 

Consequently, the 50 CASs were barred from performing their duties or enjoying the entitlements of the positions, including drawing salaries, until the case filed by the LSK is heard and determined. 

"Having read through the annexures, I am satisfied that interim conservatory orders are necessary. I, therefore, grant Prayer No 2 of the Notice of Motion in the interim," the Judge ruled. 

The new ruling was issued just a day after President William Ruto attended a colourful swearing-in ceremony of the 50 CASs including Milicent Omanga and Cate Waruguru among others.
Kenyans.co.ke   ©   2023   All Rights Reserved
Comments
comments