Government to increase funding to fight doping in Kenya, CS Ababu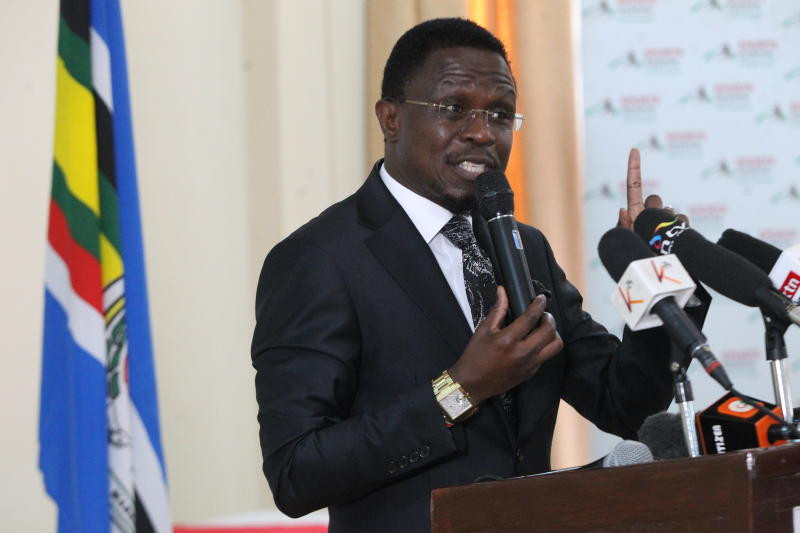 Sports CS Ababu Namwamba on Saturday said the Kenyan government has committed to increasing funding for anti-doping efforts over a period of five years.
Ababu said funding is among a raft of firm measures by the government to deal decisively with this growing threat to sports.
"Kenya will stop at nothing to protect its most valuable asset – the athlete," said Ababu in a letter seen by Standard Sports.
"Athletics Kenya (AK) and the Anti-Doping Agency (ADAK) will utilize the additional funding from the government to develop their testing, mobilization, reconnaissance, surveillance, and enforcement capabilities."
"They will also facilitate the registration of coaches and training camps. We laud the President of World Athletics, Lord Sebastian Coe for acknowledging our efforts in this regard. In his communication to me this week, Coe praised the government's action and plan in the fight against the threat of doping."
The CS acknowledged that the government of Kenya respects and upholds the right of all athletes to participate in sports without using stimulants. Additionally, our authorities support the promotion of health, justice, and equality for all people participating in sports and recreation.
"I welcome the additional resources provided by the Government of Kenya in the fight against doping. The only way we can reduce the magnitude of this problem is the collective commitment of all sports stakeholders in Kenya," said World Athletics President Coe.
Ababu called on all sports organizations in Kenya to comply with anti-doping laws and regulations.
He reiterated the government's previous position that we will make doping very expensive and elevate doping substances to the same level as hard drugs in classification and punishment.
"If we find you involved in doping, we will punish you severely. We will not allow a few unscrupulous criminals to tarnish Kenya's hard-earned heritage as a great athletics nation that prides itself on competing and winning clean. For those involved in doping, we will call it as is: "doping is nothing but fraud and a crime" and will deal with you accordingly. As a criminal," said Ababu.
"To Kenyan sportsmen and women, I implore you to stop engaging in this destructive behavior. Play clean and with integrity. It's more honorable to lose than to cheat!"
Comments
comments