Govt's 2019 Expenditure Report – Kenyans.co.ke
Government officials across the various ministries and parastatals spent Ksh12.1 billion on travel expenses in just 9 months, the latest report released by the Controller of Budget Dr Margaret Nyakang'o on June 20, reveals.
The startling expenditure was recorded despite the austerity measures announced by the National Government to curb spending.
According to the report, hospitality expenses also depleted Ksh4.5 billion between July 2019 and March 2020.
Worryingly, the government also failed to achieve the development absorption expenses target of 75%, only managing a 60.8% absorption.
Recurrent expenditure at both the national and county government also came up as a cause for concern.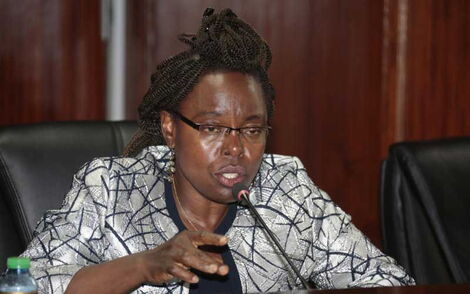 Controller of Budget Dr Margaret Nyakang'o.
File
Ksh80.9 billion of the Ksh117.29 billion disbursed between July and December 2019, through the Counties Revenue Funda (CRF) was exhausted in recurrent expenditures alone.
Nairobi led the park with recurring costs standing at Ksh10.5 billion with a paltry Ksh625 million being spent on development projects, the Controller of Budget outlined in the report.
Examples of other mismatches in development expenditure vis-à-vis operational costs across counties include Kakamega which gobbled up Ksh3.4 billion in recurrent costs, with Ksh1.7 billion going to development projects out of the total Ksh5.12 billion received.
On its part, the national government's running costs stood at Ksh723 billion, during the period under review.
On September 27, 2019, Treasury Cabinet Secretary Ukur Yatani announced a raft of new austerity measures as the government sought to rein in spending by public officials in the face of ballooning debt and reduced revenue collections.
This was the second time such an announcement was made in under three months, after an earlier circular by former Treasury Cabinet secretary Henry Rotich in June 2019, outlined the same measures.
The former CS had announced that the measures would include cutting back on non-crucial budget allocations in key State departments, freezing non-essential spending, and also pushing the taxman to enhance revenue collection.
"We are reviewing the budget to ensure that all expenditures first productive as much as possible and also areas we will slow down we will obviously do that so that we can achieve less borrowing in the market.
"Before we release funds to the ministries, we will be going into details, looking at those expenditures whether they are very necessary or not," Rotich announced at the time.
CS Yatani echoed his predecessor's sentiments a couple of months later reiterating that there was no room for budget deficits, now estimated at Ksh600 billion, fuelled by the State's borrowing to finance development amid unmet revenue targets.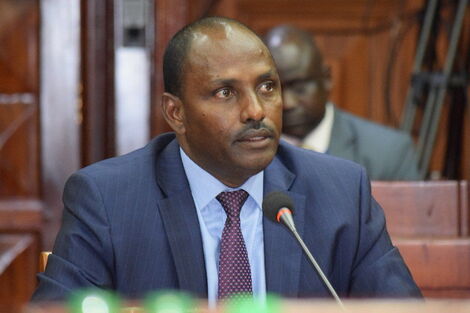 A file image of Treasury CS Ukur Yatani
Citizen Digital
Comments
comments