Handshake with Raila is Bearing Fruit, Uhuru Says as He Meets Mt Kenya Leaders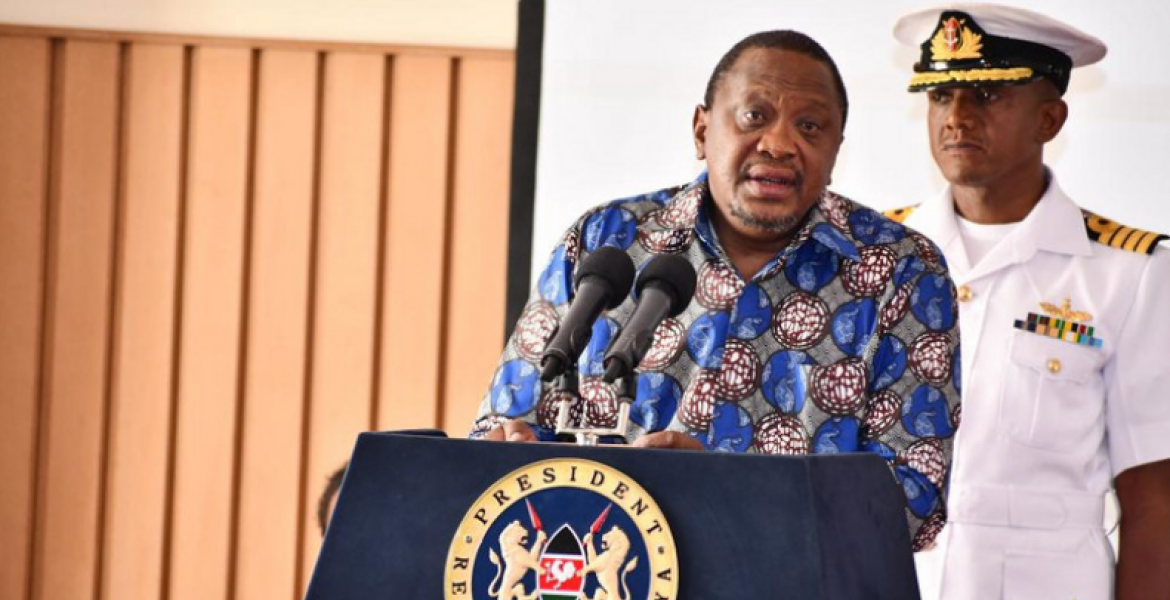 President Kenyatta has insisted that his handshake deal with ODM leader Raila Odinga has nothing to do with 2022 succession politics.
Speaking during a meeting with leaders drawn from the Mt. Kenya region at Sagana State Lodge, Nyeri on Friday, Kenyatta said the unity pact is meant to ensure peace reigns in the country.
"Being in power means nothing when peace is elusive. And that is why I said I should look for the other man [Raila Odinga] so that we can bring political stability in Kenya," Kenyatta told the gathering.
"Even in my handshake deal with Odinga, I did not tell him that I will support him should he express interest in the presidency in 2022. The resolution of our meeting was that we prioritize peace in Kenya," he added.
"You would remember that on January 30, 2018, when Raila swore himself in, I ordered the police out of Uhuru Park. The tension in Kenya at that time was too high. We needed to defuse it."
Kenyatta cited the recent Kibra by-election; where campaigns were largely peaceful, as an example of the fruits of his handshake with Raila.
"In all my years, I had never seen how people could campaign peacefully in Kibra. There are a few people who were stoned but we did not see any shop burned or people having a hard time going home," Uhuru said.
"If an election can be done in Kibra and people do not lose their things or their lives, that is already a victory and people must learn from this." 
At the same time, Uhuru dismissed the premature talks on the much-awaited Building Bridges Initiative (BBI) report and promised to make it public once he receives it from the task force.
"I do not know the contents of the BBI report yet. I hear people claiming Uhuru Kenyatta wants to become the prime minister of Kenya. I wouldn't mind being in leadership in such a post, though let's deal with the current situation first," he said.
 
Comments
comments