Idris Elba adds Ghana to the list of African countries he wants to partner with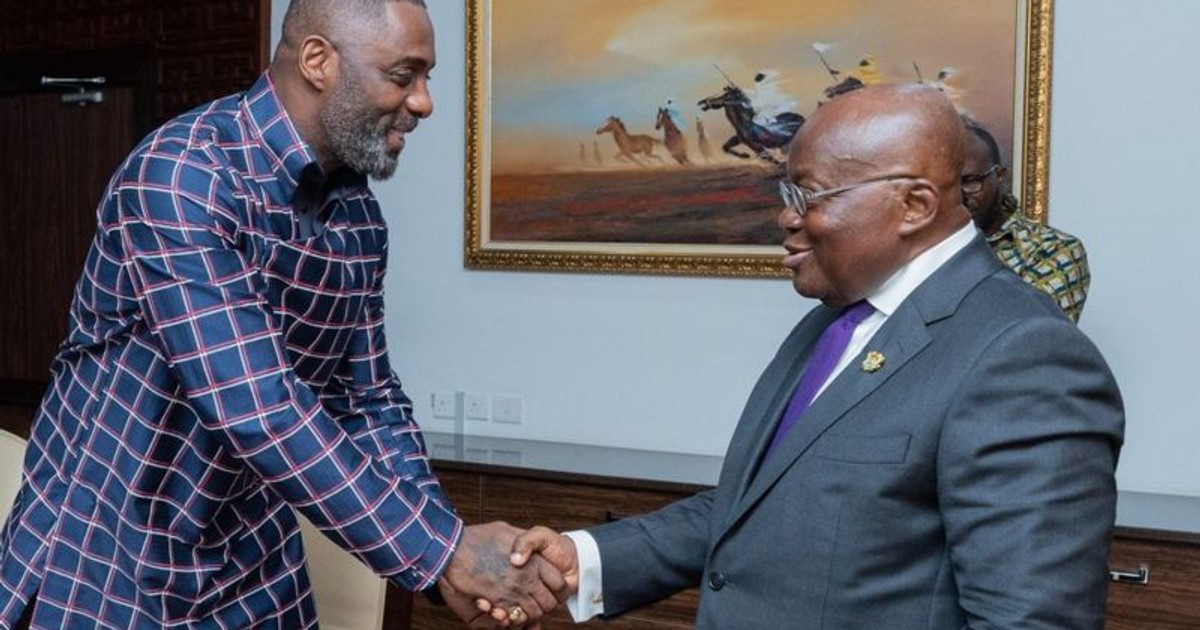 In a video from their meeting that has gone viral on social media, Idris Elba was seen pitching the idea of establishing a film studio in the west African country.
He noted that there is a lot of filmmaking potential that the lack of facilities has stifled. He also spoke about the importance of government policies in boosting the film sector in Africa.
"We've studied the models of obviously South Africa's incredible incentive package, and around Europe, obviously, Greece, Morocco, these are all places where they realize the value of the filmmaking dollar and have brought that policy into play," he said to the Ghanaian president.
The blockbuster actor revealed that he has a movie he is currently shooting and would love to shoot some parts of that movie in Ghana. He disclosed that pre-production is set for August, and principal photography would begin in December.
He also told the Ghanaian president that he intends for this film to be a proof of concept. "It would be very beneficial for us to show and to make an announcement to the world that Ghana is open for business, here are the steps, the policies are in place and we have actually, bringing a film to our country, and we are going to put our money where our mouth is."
This new development is coming less than a week after the news broke that Idris Elba intends to build a film studio in Tanzania. Read the story here.
Idris, who has both a Ghanaian and Sierre Leonean lineage, has been keen on developing the film market in Africa. So much so that he has starred in movies that directly tell of some of Africa's struggles including, Beast of no Nation and Mandela: Long Walk to Freedom. Also, Universal Pictures filmed the entirety of the movie Beast in South Africa in 2021, with Idris as the lead actor.
Africa's market potential is a subject he has not shied away from as he continues to use his platform to highlight this topic.
He spoke about Africa's immense market potential at a fireside talk at the 2022 US-Africa Leaders Summit in Washington D.C., saying that its status as the world's fastest developing market makes it ripe for new waves of innovative companies to be established.
Comments
comments