Japan tests next-generation Shinkansen bullet train
A prototype of Japan's next-generation Shinkansen bullet train, set to be the fastest train on wheels when it enters service, reached speeds of 320 kilometres (198 miles) per hour on a test run Thursday.
The train, code-named ALFA-X, will eventually hit 360 kilometres per hour when it begins to take passengers in about a decade, according to East Japan Railway.
Production of the 10-car train with a long nose-shaped head finished in early May at a cost of 10 billion yen ($91 million).
Thursday's trial run between Sendai and Morioka, two cities in northern Japan, was the first open to the media since tests started last week.
"We successfully conducted the test run today and will continue testing the train for about three years," a company spokesman said.
The firm plans to introduce the train in 2030-31 when Shinkansen services will be extended to Sapporo, the biggest city on the nation's northern island of Hokkaido.
"We will try to shorten travelling time with the next-generation Shinkansen," said Kazunori Koyama, an official in charge of the testing.
Japan is a pioneer in high-speed rail networks, hailed for their punctuality and safety measures, including the emergency stop system, which can automatically slow down speeds before a major earthquake strikes.
The ALFA-X will reach the world's fastest commercial speed for a wheeled bullet train, according to the company.
Google and Android system start to cut ties with Huawei » Capital News
By AGENCE FRANCE PRESSE, San Francisco, United States, May 20 – US internet giant Google, whose Android mobile operating system powers most of the world's smartphones, said Sunday it was beginning to cut ties with China's Huawei, which Washington considers a national security threat.
In the midst of a trade war with Beijing, President Donald Trump has barred US companies from engaging in telecommunications trade with foreign companies said to threaten American national security.
The measure targets Huawei, a Chinese telecoms giant in Washington's sights that is listed by the Commerce Department among firms with which American companies can only engage in trade after obtaining the green light from the authorities.
The ban includes technology sharing.
"We are complying with the order and reviewing the implications," a Google spokesperson told AFP.
The move could have dramatic implications since Google, like all tech companies, must collaborate with smartphone makers to ensure its systems are compatible with their devices.
Google will have to halt business activities with Huawei that involve transfer of hardware, software and technical services that are not publicly available — meaning Huawei will only be able to use the open source version of Android, a source close to the matter told AFP.
Huawei will no longer have access to Google's proprietary apps and services, such as the Gmail email service.
Huawei did not immediately respond to requests for comment.
Huawei is a rapidly expanding leader in 5G technology but remains dependent on foreign suppliers.
It buys about $67 billion worth of components each year, including about $11 billion from US suppliers, according to The Nikkei business daily.
Huawei is the target of an intense campaign by Washington, which has been trying to persuade allies not to allow China a role in building next-generation 5G mobile networks.
US government agencies are already banned from buying equipment from Huawei.
Huawei founder and CEO Ren Zhengfei said Saturday that "We have not done anything which violates the law," adding the US measures would have a limited impact.

Post Views:
5
Gov't Seeks to Have 1 Million More Kenyans Employed Abroad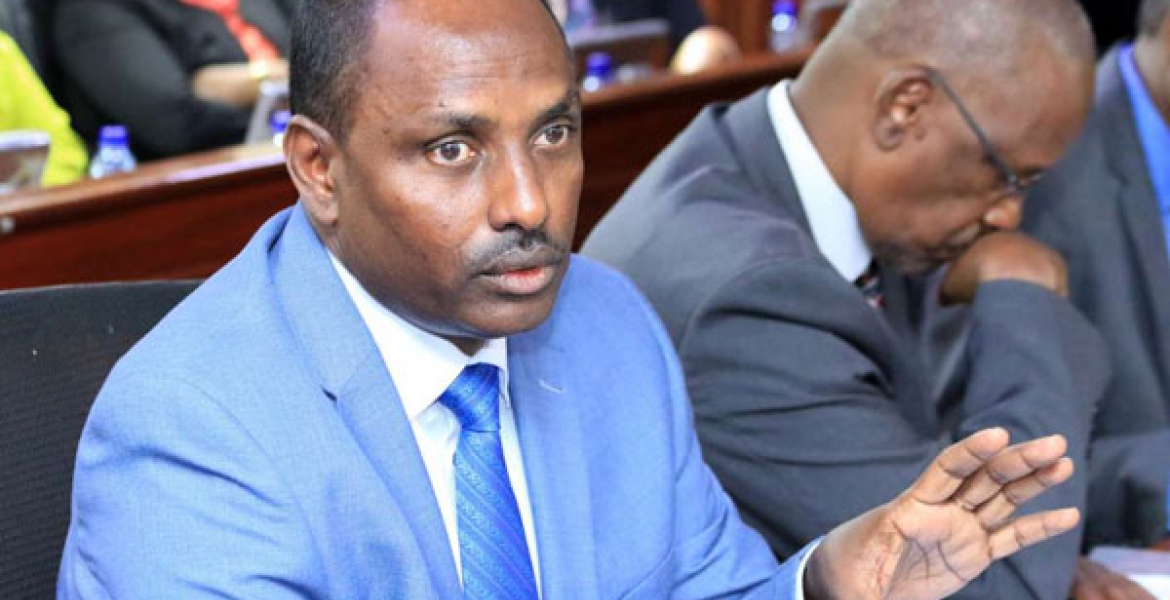 The government is working on plans to encourage unemployed Kenyans to seek jobs abroad.
Labor Cabinet Secretary Ukur Yatani says his ministry is in the process of reviewing policies to prepare Kenyan job seekers for opportunities overseas.
Under the new plan, the Labor Ministry seeks to have job seekers taken through an elaborate pre-departure training on language, culture, and rights.
Yatani also says the government is seeking to sign agreements with host nations on the welfare of Kenyan workers.
"We will sign a bilateral agreement framework for Kenyans to work abroad, which will extensively address their welfare, housing, transport, and home visits when they want to reunite with their families back home,'' notes Yatani.
The move is part of the government's plan to address the high levels of unemployment in the country.
CS Yatani says Kenya is mainly targeting countries with a deficit of skilled workers. Such countries include the UAE, Jordan, and Canada.
Citizen Digital reports that the Labor Ministry under the newly operationalized National Employment Authority (NEA) plans to export one million jobs in the next three years.
The Kenyan diaspora workforce is currently estimated at four million with 500,000 of the total working in the Middle East.
Qatar, Saudi Arabia and the United Arab Emirates (UAE) have the highest number of Kenyan workers, a majority of them employed as domestic workers.
Kagwe Mungai launches studio album titled 'Spectrum' – PHOTOS – Nairobi News
Kagwe Mungai released his studio album titled Spectrum on Saturday evening in front of adoring cheery fans at the Alchemist in Nairobi.
The much-anticipated 12 track album also includes three bonus tracks.
First on stage during the event which kicked off at 10pm was Awour Orunga who is also featured in the album.
Kagwe took to the stage around 10:30pm amid wild cheers from his fans.
His performance was stepped up a notch higher with the backing of a full live band and an accompanying deejay.
He switched in-between three sets each bring on stage artistes he has featured in the album, including gospel artiste Mr Seed and Naiboi.
Also on stage to join him were Trina Mungai, Mayonde, Kansoul and Kristoff.
The highlight of the night was when Kagwe brought his mother on stage to sing for her Mama I made It, which is the last track in the album.
The song is dedicated to his mother for her support throughout his career.
Also in attendance were several celebrities who all came to show their support for the artiste.