Kamene Goro's lover DJ Bonez on allegations of having a first wife and exit from Kiss FM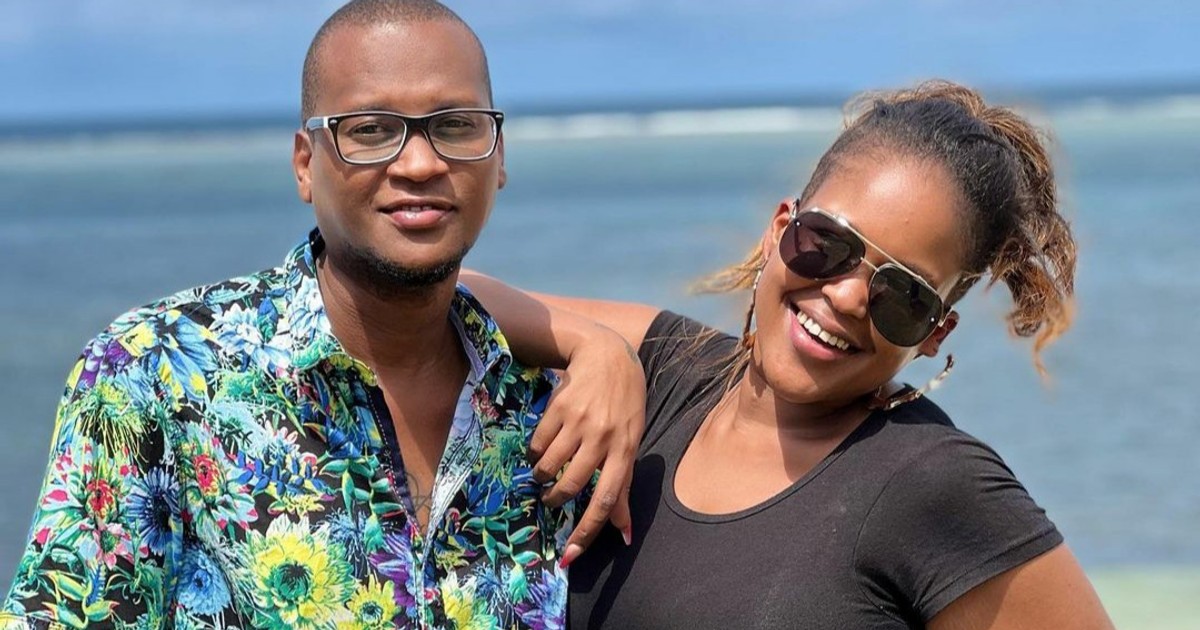 In a tell-it-all interview with Milele FM, DJ Bonez dismissed the allegations that he has a first wife, noting that although he has children, he has never been married before.
"I have children but I have never married anyone," Bonez said during the interview.
As their relationship made headlines, reports surfaced linking Bonez to a lady identified as Eva Mkala alias Sasha who multiple sources claimed to be Bonez's ex-wife.
Delving into why he loves Kamene, the spin master explained that she is kind-hearted, genuine and not a pretender.
Touching a little on his lover's career and recent exit from Kiss100FM, DJ Bonez stated that contrary to allegations being peddled by a few on social media, Kamene was not fired by the station.
DJ Bonez noted that her contract ended and she exited the media house after failing ton reach a new agreement with the management.
"She was not fired. Her contract ended and they failed to reach a new agreement," Bonez explained.
Asked on any wedding plans, Bonez explained that they must first make plans and remained non-committal on when the wedding will take place when pushed by Ankali Ray to confirm if the wedding will take place this year following their engagement.
"Harusi gani…Harusi lazima tujipange sisi wenyewe pia. Sijui itakuwa lini, Mungu ndiye atakayeamua (Which wedding…For a wedding we must prepare. I do not know when it will be, God will decide)" Bonez stated.
DJ Bonez who goes by the name David Pyper on Instagram is the Director at Spin Cycle Entertainment, a company that does corporate, clubs and family events as well as production of content for television, radio and social media.
Comments
comments