Kenya Airways Speaks Out After Photo of Its Plane Fitted with 'Sellotape' Goes Viral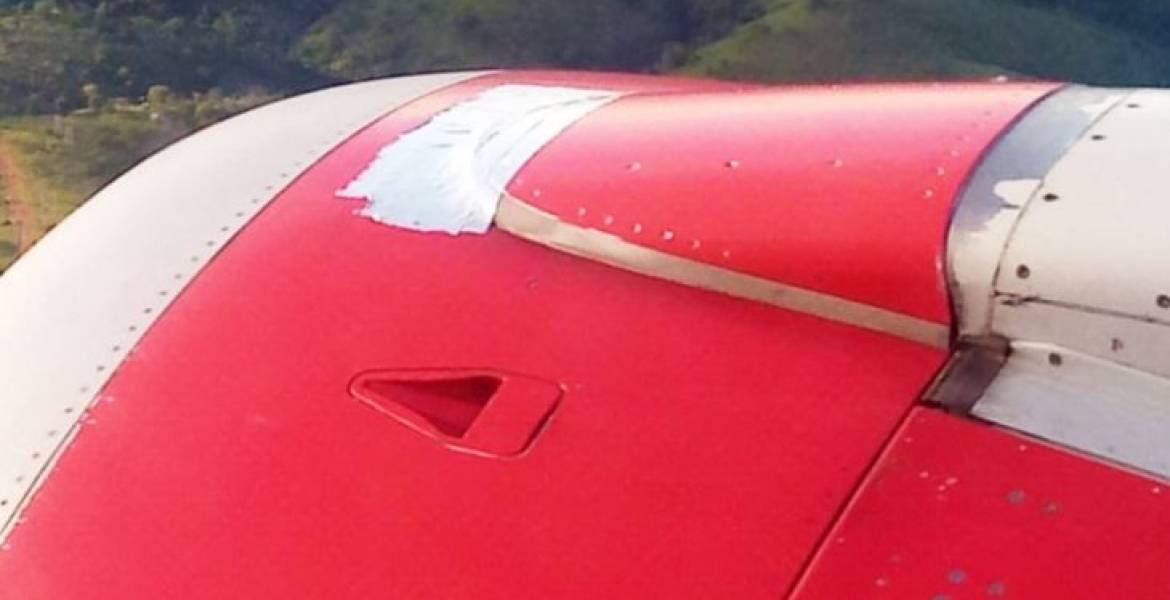 National carrier Kenya Airways (KQ) has released a statement after a photo showing one of its planes fitted with what appeared like sellotape went viral on social media.
KQ was forced to explain after Kenyan online users shared the image expressing concerns over the safety of the airline's flights.
In a series of tweets, the airline explained that the material seen in the viral photo was not sellotape, saying it is a special aluminium tape used to do minor repairs on aircraft and racing cars.
"The tape on the plane as depicted in the pictures – is professionally known as high-speed tape, an aluminium pressure-sensitive tape used to do minor repairs on aircraft and racing cars," one tweet stated.
KQ added that the material is used to make temporary repairs on planes pending a more permanent renovation.
"It is used as a temporary repair material until a more permanent repair can be carried out," Kenya Airways explained.
It added: "It has an appearance similar to duct tape, for which it is sometimes mistaken, but its adhesive is capable of sticking on an aeroplane fuselage or wing at high speeds, hence the name."
The carrier further assured its customers that its planes are safe and there was no reason for alarm. "Rest assured that the safety of our passengers is our top priority," it concluded in a tweet.