Kenya shuts border with Somalia in Lamu : The Standard
Kenya has indefinitely closed its border with Somalia in Lamu to cut illegal trade and boost security operations against Al Shabaab militants.
The official reason for the closure is security, but some sources suspect the shutdown signals a deterioration of relations between the two nations that are locked in a maritime dispute in the Indian Ocean.
Lamu has been vulnerable to infiltration by militants and smugglers from Somalia. In recent months, intelligence reports have warned of terrorist attacks in parts of Coast.
The border, according to Lamu County Police Commander Perminus Kioi, will be open to security officers only.
The security team has also prohibited residents living in the border villages of Kiunga and Ishakani from any cross-border trade saying that those who will contravene the directive will lose their business permits and be arrested.
The border closure comes barely a week after fishing activities off the Coast near the Somalia border were banned.
The county police chief said officers patrolling Ishakani, Kiunga and RasKiamboni to effect the ban managed to get 10 bags of contraband sugar and several cartons of milk.
SEE ALSO :The unseen war – Part 2"Those smuggling contraband items from Kenya into Somalia and vice versa will have themselves to blame," said Mr Kioi.
Register to advertise your products & services on our classifieds website Digger.co.ke and enjoy one month subscription free of charge and 3 free ads on the Standard newspaper.
Related Topics
Al Shabaab militantsLamu CountySomalia
Top 2013 KCSE student found dead in the US : The Standard
Norah Jelagat Borus, she was found dead just days before commencement. [Courtesy]
Norah Jelagat Borus, the best girl in Nairobi County in the 2013 KCSE results, is dead.
The Stanford University undergraduate was on Friday found dead at her on-campus residence in the US.
Borus sat her KCSE exam at Precious Blood Secondary School, Riruta, and joined California-based Stanford University to study engineering. She was the fourth best student nationally.
Borus's death is the fourth reported at Stanford this year. The university is currently in the middle of Commencement Weekend where would-be graduates hold festivities. 
The university's Vice Provost for Student Affairs Susie Brubaker-Cole confirmed the death in an email to the students, saying they were 'not in a position to share the identity of the student'.
"We have lost another member of our student community. Police this afternoon have confirmed the death of an undergraduate co-term student who was found in a residence on campus," Brubaker-Cole said.
She added they have been in touch with Borus's family and police had been notified.
In another campus-wide email, university president Marc Tessier-Lavigne and provost Persis Drell added, "…deep, sustained conversation is needed about how the university can best provide the resources and necessary support for the physical, mental and emotional wellbeing of all members of our campus community."
Daily Nation, who spoke to the family, stated that her relatives have left for the United States to establish the cause of her death.
The paper quoted the family spokesperson Joseph Maswan.
Register to advertise your products & services on our classifieds website Digger.co.ke and enjoy one month subscription free of charge and 3 free ads on the Standard newspaper.
Related Topics
Norah Jelagat BorusStanford UniversityNorah Jelagat deadHillary Orinde
Funyula Residents Sue Coca-Cola After Their Distributor Sold Them Contaminated Drinks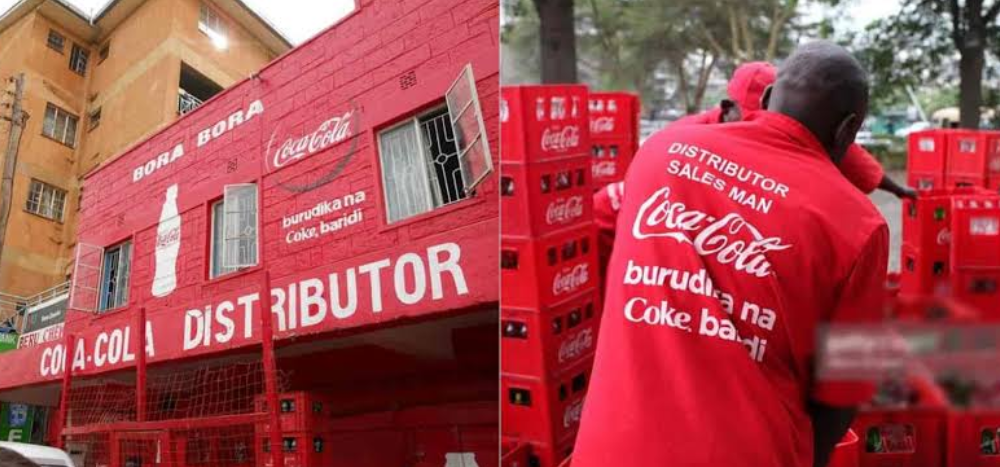 Stephen Serulo, Zablon Barasa and Mr Richard Sikudi, have sued the Atlanta-based company, its Africa subsidiaries (Coca Cola Central, East and West) and local agent Equator Bottlers Limited in Funyula on behalf of 55 other complainants.
The three petitioners have taken the soft drinks giant Coca Cola to Court after one of their distributor sold them contaminated drinks.
In the petition, the petitioners on behalf of other complainants say they bought soft drinks in separate ceremonies last year.
They have medical proof indicating that more than 30 people who took the drinks suffered acute abdominal pain, diarrhoea, nausea and vomiting, with severe body weakness.
Dr. Sande Charo, Medical superintendent at Busia County referral Hospital confirmed to the court through a medical report that some of 60 patients were confirmed sick by the hospital and got their treatment there.
Dr Charo told this writer that most of them were treated for food poisoning and given strong antibiotics.
He also confirmed that Two of the patients succumbed to severe food poisoning related complications.
Kenya Bureau of Standards reports presented in court by the petitioners revealed that the samples of the drinks taken from the site did not meet the required food standards.
High Court in Busia has started the pretrial of this one of the biggest consumer case in the History of Kenya.
Some of the complainants who have joined the petition have been having complications for over over 4 years now.
In December 2018, Coca Cola, through Anjarwalla and Khanna Advocates, tried to blackmail the plaintiffs' lawyers to consider the compensation package.
The petitioner said Coca cola has been trying an out-of-court settlement with them.
The drink giant was offering Sh45,000 through their lawyers as an individual compensation cut.
They turned down the deal saying its a blackmail by the company's law firm and totally unrealistic for the massive damage their substandard drink caused.
Nicholas Okumu and Mr John Osiako appeared before Busia High court Justice Waweru on 10th of June for cross-examination by defence lawyers.
---
Kenya Insights allows guest blogging, if you want to be published on Kenya's most authoritative and accurate blog, have an expose, news, story angles, human interest stories, drop us an email on tips.kenyainsights@gmail.com or via Telegram
---
Hong Kong leader Carrie Lam apologises as rally chokes city
Some two million protesters choked Hong Kong's streets in a powerful rebuke of a reviled extradition law, organisers said Sunday, piling pressure on the city's embattled pro-Beijing leader who apologised for causing "conflict" but refused to step down.
The historic show of force saw vast crowds marching for hours in tropical heat, calling for the resignation of chief executive Carrie Lam, who was forced to suspend the bill as public anger mounted.
Throngs of largely black-clad protesters snaked their way for miles through the streets to the city's parliament — with the organiser estimate for the crowd size doubling an already record-breaking demonstration last Sunday.
Police, who historically give far lower estimates for political protests, said 338,000 people turned out at its "peak".
As night fell the huge crowds had once more taken over multiple major thoroughfares, including outside the legislature, with the police seemingly ceding the streets to the jubilant masses.
Critics fear the Beijing-backed law will entangle people in China's notoriously opaque and politicised courts and damage the city's reputation as a safe business hub.
Lam's office put out a statement late Sunday admitting that shortcomings in how her administration handled the law had "led to a lot of conflict and disputes" and "disappointed and distressed many citizens".
It came a day after she announced she would postpone the law indefinitely.
But it fell well short of protester demands that she resign, shelve the bill permanently and apologise for police using tear gas and rubber bullets earlier in the week.
The Civil Human Rights Front, which is organising the huge rallies, said Hong Kongers would protest and strike on Monday "until their voices are heard".
The international finance hub was rocked Wednesday by the worst political violence in decades as protesters were dispersed by baton-wielding riot police.
Many accused the police of using excessive force, and anger was further fanned by authorities calling the largely young protesters "rioters".
Nearly 80 people were injured in the unrest — including 22 police officers — with both sides showing a willingness to escalate action and reaction to levels unseen in the usually stable business hub.
ONE MAN DIED
One man died Saturday when he fell from a building where he had been holding an hours-long anti-extradition protest.
He had unfurled a banner on scaffolding attached to an upscale mall, but fell when rescuers tried to haul him in. Police said they suspected the 35-year-old was suicidal.
Throughout the day, demonstrators queued for hours to leave flowers and tributes where he fell.
The extradition furore is just the latest chapter in what many see as a battle for the soul of Hong Kong.
For the last decade the city has been convulsed by political turbulence between pro-Beijing authorities and opponents who fear an increasingly assertive China is stamping on the city's unique freedoms and culture enjoyed since the handover in 1997.
Opposition to the extradition bill has united an unusually wide cross-section of Hong Kong, from influential legal and business bodies to religious leaders.
WARNINGS
Lam's decision to ignore those warnings and press ahead with the bill even after last weekend's massive rally placed her administration under pressure from both opponents and allies.
Advisers and pro-establishment lawmakers urged her to delay the bill after Wednesday's violence, while Beijing began to distance itself from her administration.
Her climbdown is a rare example of the city's unelected leaders caving-in to demonstrations — something more recent administrations have been increasingly unwilling to do.
Two months of protests in 2014 calling for the right to directly elect Hong Kong's leader won no concessions from Beijing, and key figures from that movement are now in jail.
One of that movement's most prominent leaders, 22-year-old activist Joshua Wong, is due to be released from prison on Monday morning, his party said late Sunday.
It was not clear whether his early release was a gesture from the authorities or merely typical procedure under provisions for good behaviour.
Estimates of Sunday's crowd size will not be available until later Sunday, but the last marchers to leave the rally's starting point at a public park left some six hours after it started.
"Her response is purely a PR strategy," 20-year-old protester Vivian Liu told AFP after Lam's statement. "And to define our protests as a riot is totally inappropriate."
"Personally I think she can no longer govern Hong Kong, she has lost the public," added Dave Wong, a 38-year-old protester who works in finance.
In mainland China, the internet was scrubbed clean of references to the massive rally, with entries for Hong Kong on search engines and social media platforms showing no sign of the demonstration.
Police said they had no choice but to use force Wednesday to meet violent protesters who besieged their lines outside the city's parliament.
But critics — including legal and rights groups — say officers used the violent actions of a tiny group of protesters as an excuse to unleash a sweeping crackdown on the predominantly young, peaceful crowd.