Kenyan Man who Single-Handedly Built 1.5-Kilometer Road Rewarded Handsomely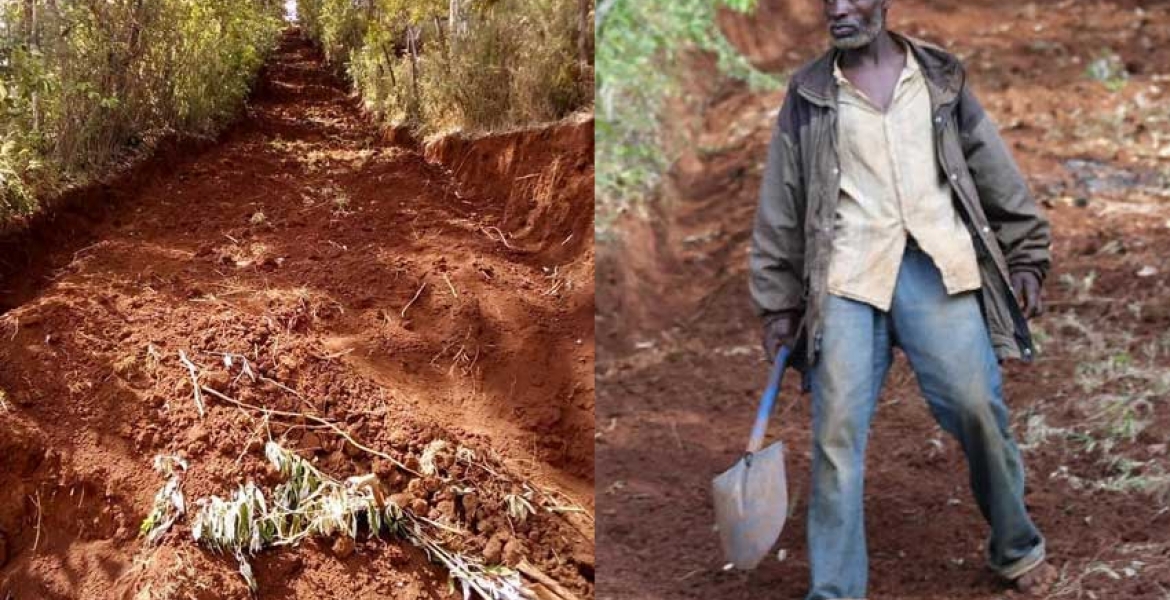 A 45-year-old man who hit headlines a few weeks ago after single-handedly constructing a 1.5-kilometer road in his village in Murang'a County has received goodies from a number of corporates.  
Some companies have come out to reward Nicholas Muchami in recognition of his selfless efforts. Muchami from Kaganda village in Kiharu Constituency earned praises after volunteering to dig and level the abandoned road without any help.
Kahuti Water and Sanitation Company have already connected Muchami's home with water to appreciate his work.
ABC Bank has offered to buy feeds for the hero's cows for a period of six months in addition to registering him in a Sacco where he can save his earnings from milk.
On the other hand, Rhino Mabati Factory has offered iron sheets to build a shed for his cows as well as connect his home with electricity.
Speaking to the Daily Nation, Muchemi said he decided to solely build the road connecting his village to Kaganda shopping Centre after the footpath they were using before was blocked by the landowner.
He said appeals to the local leaders to work on the designated road fell on deaf ears.
"I had made desperate appeals to the local leaders to have the road built but all in vain. It was then that I decided to build it using my farm tools for the sake of women and children and to save time," he said.
It took him eight days working from 6 am to 6 pm to complete the road.