Kenyans can smile again after Fifa lifts suspension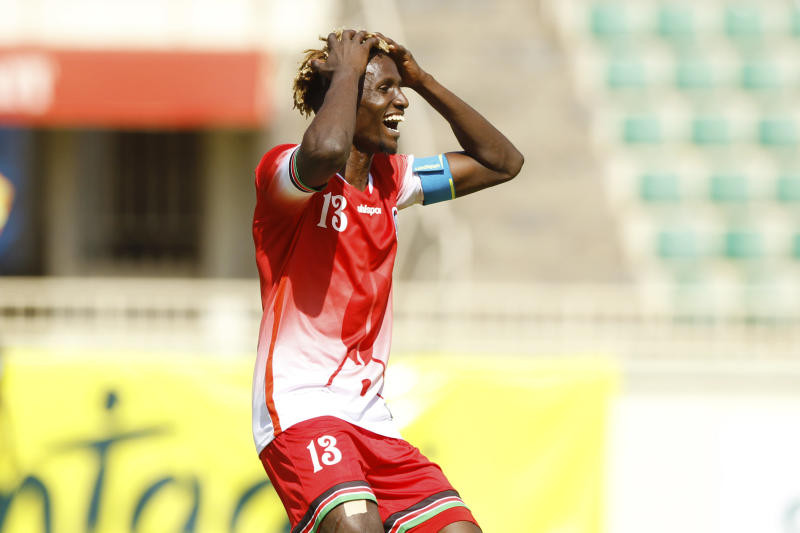 At last, Kenya can now take part in international football after Fifa lifted the nine-month suspension imposed in February.
Until this day, Kenya's football fans had been hoping and praying for things to get better. But with every day, it was only getting worse.
Players, fans, referees, ball-boys and girls were all eager, praying for something different. Something better. At least an end to their incessant suffering. After what seemed like eternity, it has happened, at last.
Their hearts are glad and their tongues rejoice. With this new move, everyone who cares about Kenyan football can now rest secure.
The world football governing body Fifa suspended Kenya from international football due to government interference after Sports Cabinet Secretary Amina Mohamed suspended Football Kenya Federation and installed a Caretaker Committee and Secretariat.
Fifa gave Kenya a condition to be welcomed back to the fold; reinstate FKF and disband the Caretaker Committee forthwith.
As a move to get things back to normalcy, Sports Cabinet Secretary Ababu Namwamba reinstated the expelled Football Kenya Federation National Executive Committee and its secretariat.
In a letter to FKF CEO Barry Otieno, Secretary-General Fatma Samoura said a delegation comprising Fifa and CAF will be deployed to Kenya to define the next steps.
"We would like to inform you that the situation of the FKF was submitted to the Bureau of Fifa Council for consideration and decision on 25 November, 2022," said Samoura in the letter sent yesterday.
"On this occasion, the Bureau was informed of the official letter dated November 4, 2022 from the FKF General Secretary Barry Otieno to Fifa confirming that the Kenyan government as represented by the newly appointed Cabinet Secretary for Sports, Ababu Namwamba, had reinstated the FKF Executive committee with immediate effect. The bureau also noted that the FKF General secretary further asserted that the FKF offices had been handed back to the association 's elected leaders."
"In view of the circumstances, the Bureau of the council decided on November 25, to lift the suspension of the FKF with immediate effect. Upon the lifting of the suspension, a Fifa-Caf mission will deployed to Nairobi in order to define the next steps for the FKF and also meet with the newly appointed Cabinet Secretary for Sports."
Last year, former Sports Minister Amina Mohamed appointed retired Justice Aaron Ringera to lead the Caretaker Committee, while Linda Ogutu was installed as the head of the secretariat.
Key among the mandates of the Committee was to ensure FKF is in compliance with the Sports Act (2013) and co-ordinate elections of FKF in accordance to the Act.
FKF officials were soon locked out of their offices as the committee took over the running of Kenyan football, as FKF boss Nick Mwendwa stepped aside.
Namwamba reinstated the disbanded FKF on November 4.
Comments
comments