Kenyans make fun of Mpesa hitch, cheekily link it to Huduma Namba – Nairobi News
Safaricom's mobile money transfer service M-Pesa experienced an outage on Thursday evening due to hitches affecting its database, the telecommunications firm has said.
In a response to customers via its Twitter page, the the largest telcos said the problem is being fixed to restore normal services.
"We regret to notify our customers and partners that M-Pesa services are currently unavailable. We are working to restore services and deeply regret any inconvenience caused."
Kenyan users were getting a message saying that the outage started at 6pm.
"MPESA is P1 (Critical) MPESA, MPESA service outage as from 2019-05-16 18:06. Services Impacted: All Mpesa services Country-wide, INC000006894423. FSS team faulting."
However, Kenyans were up to their usual cheeky ways and took advantage of the outage to poke fun at the situation linking it to the ongoing Huduma Namba registration.
Here are a few of them.
@Safaricom_Care karibu nidhani M-pesa haifanyi ju Sina Huduma Number #mPesa #Mpesadown #HudumaNumber pic.twitter.com/coxVTIYeeW

— unapologeticallycorrect😎🕵️‍♀️ (@unapolo99916767) May 16, 2019
@Safaricom_Care Panya imekula wire ama mmeendea Huduma number nyinyi wote?#Mpesa

— Cee Kay (@kay_cyllah) May 16, 2019
Is mpesa limited to non huduma holders?

— G•O•O•D★V•I•B•E•S🇰🇪 (@allankigen) May 16, 2019
@SafaricomPLC you guys are very unfair,why can't you let us know in advance that there will be mpesa service outage? Now am stranded and i don't how long it will take you to restore the services.
😠😠😠😠😠😠

— 𝓚𝓲𝓶𝓾𝓽𝓪𝓲 𝓚𝓮𝓶𝓫𝓸𝓲 🇰🇪 (@officialkemboi) May 16, 2019
watu mkona #HudumaNamba is your mpesa working ama we're in this together?

— No one (@_mulinges) May 16, 2019
theres no public record of #Mpesa or any other mobile money platform in kenya…there is however a public ledger for QpesaCoin where you can view all transactions happening on the QpesaCoin network…http://207.180.227.127/explorer/#

— QpesaCoin (@qpsadev) May 16, 2019
Safaricom Employees wameenda kuregister Huduma Namba before deadline ifike..Watu wa Mpesa Tupatane on Monday.#Mpesa

— KIRERA B. MAGANA (@KIRERABMAGANA) May 16, 2019
@Safaricom_Care karibu nidhani M-pesa haifanyi ju Sina Huduma Number #mPesa #Mpesadown #HudumaNumber pic.twitter.com/4bOaRqTOGx

— Mind Of a Stoner 👑 (@cliffkidd_) May 16, 2019
Normal Mpesa operations resumed at about 8:00pm on Thursday, as communicated by Safaricom on their Twitter handle:
Our Position Statement on M-PESA. pic.twitter.com/eDugtY8U0d

— Safaricom PLC (@SafaricomPLC) May 16, 2019
Kagwe Mungai launches studio album titled 'Spectrum' – PHOTOS – Nairobi News
Kagwe Mungai released his studio album titled Spectrum on Saturday evening in front of adoring cheery fans at the Alchemist in Nairobi.
The much-anticipated 12 track album also includes three bonus tracks.
First on stage during the event which kicked off at 10pm was Awour Orunga who is also featured in the album.
Kagwe took to the stage around 10:30pm amid wild cheers from his fans.
His performance was stepped up a notch higher with the backing of a full live band and an accompanying deejay.
He switched in-between three sets each bring on stage artistes he has featured in the album, including gospel artiste Mr Seed and Naiboi.
Also on stage to join him were Trina Mungai, Mayonde, Kansoul and Kristoff.
The highlight of the night was when Kagwe brought his mother on stage to sing for her Mama I made It, which is the last track in the album.
The song is dedicated to his mother for her support throughout his career.
Also in attendance were several celebrities who all came to show their support for the artiste.
Death Announcement for Nancy Waithera Givens of Nashua, New Hampshire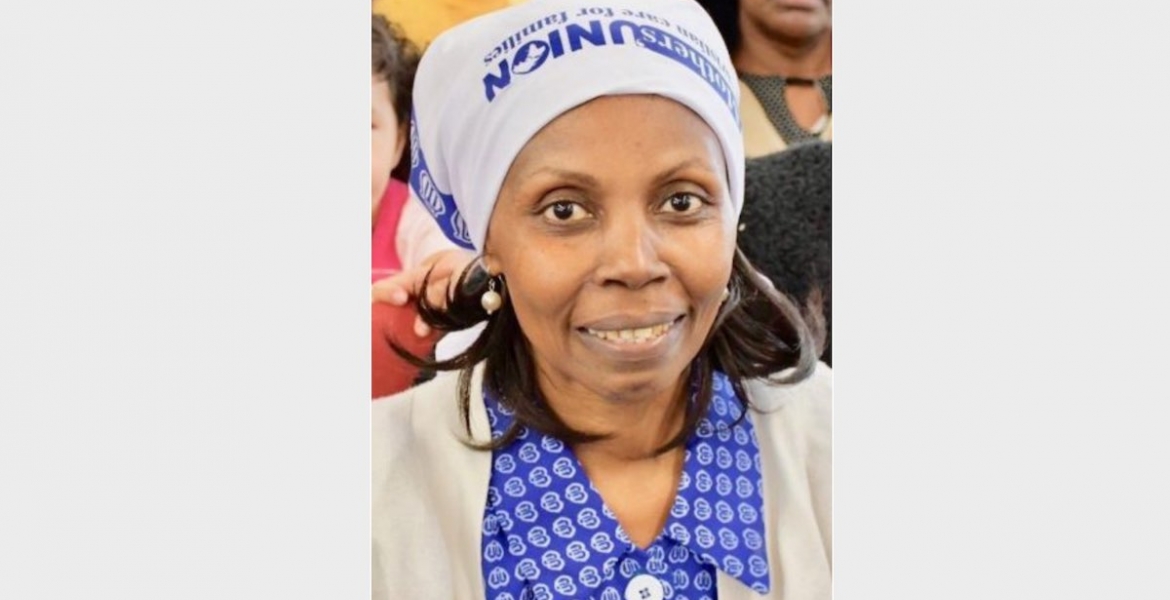 It is with great sadness that we announce the death of Nancy Waithera Givens of Nashua, New Hampshire
Nancy Givens was  a long time member of St Stephen's Church Lowell and an active member of the mother's union.
She was  mother to Jackson Mwangi, Wanjiru Lillian Givens and stepmother to Keith Givens.
Friends and relatives  are meeting daily for prayers and funeral  arrangements starting 6pm daily.
Venue: 2D Black Oak Drive Nashua, New Hampshire.
May 19th 2019 (5/19/19) at 4pm: Memorial Service and fundraiser at St Stephen's Church Lowell, Massachusetts; 279 West 6th Street Lowell, Massachusetts.
May 20th 2019 (5/20/19): Wake at Davis Funeral Home Nashua, New Hampshire .
May 21 2019 (5/21/19): Funeral service followed by burial in Nashua, New Hampshire.
Donations: May be given to Christine Kiama (Cheque under her name Christine Kiama and a CashApp number no $ (603) 557-0470).
For I am sure that neither death nor life, nor angels nor rulers, nor things present nor things to come, nor powers, nor height nor depth, nor anything else in all creation, will be able to separate us from the love of God in Christ Jesus our Lord. Romans 8:38-39
Contacts:
Kariuki Kimungu: 603-320-9858
Big Mbugua: 781-799-6105
Joyce Gathoni: 978-866-6994
Rev.Capt Josephat Kamau: 978-608-3482
Christine Kiama: (603) 557-0470
Mr Mbatia: 603-508-2270
Gov't Seeks to Have 1 Million More Kenyans Employed Abroad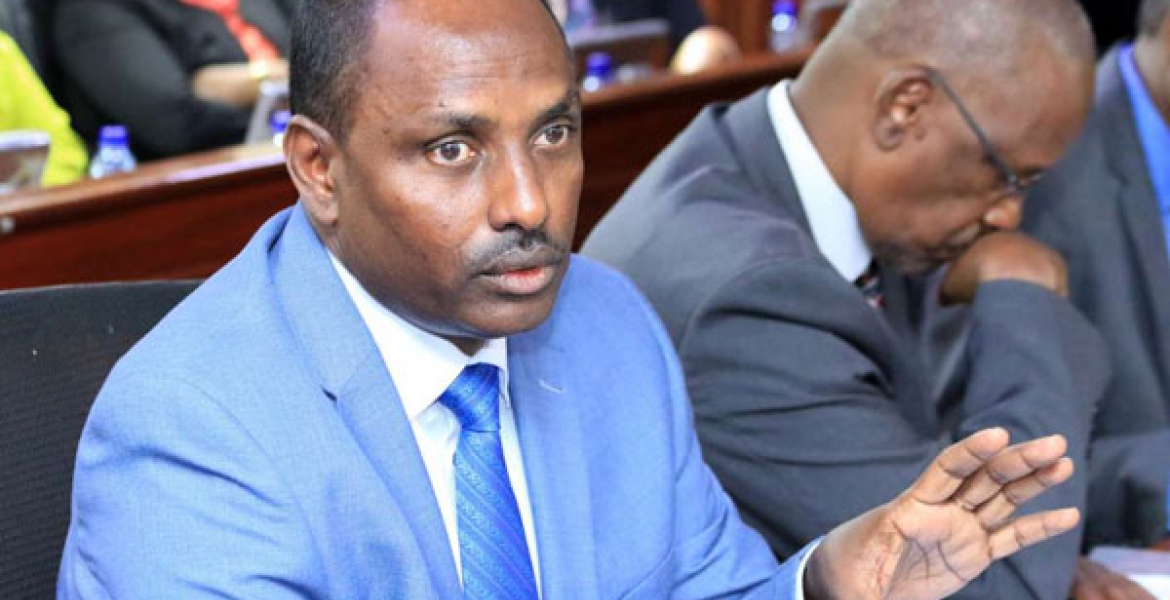 The government is working on plans to encourage unemployed Kenyans to seek jobs abroad.
Labor Cabinet Secretary Ukur Yatani says his ministry is in the process of reviewing policies to prepare Kenyan job seekers for opportunities overseas.
Under the new plan, the Labor Ministry seeks to have job seekers taken through an elaborate pre-departure training on language, culture, and rights.
Yatani also says the government is seeking to sign agreements with host nations on the welfare of Kenyan workers.
"We will sign a bilateral agreement framework for Kenyans to work abroad, which will extensively address their welfare, housing, transport, and home visits when they want to reunite with their families back home,'' notes Yatani.
The move is part of the government's plan to address the high levels of unemployment in the country.
CS Yatani says Kenya is mainly targeting countries with a deficit of skilled workers. Such countries include the UAE, Jordan, and Canada.
Citizen Digital reports that the Labor Ministry under the newly operationalized National Employment Authority (NEA) plans to export one million jobs in the next three years.
The Kenyan diaspora workforce is currently estimated at four million with 500,000 of the total working in the Middle East.
Qatar, Saudi Arabia and the United Arab Emirates (UAE) have the highest number of Kenyan workers, a majority of them employed as domestic workers.