M-Pesa hardens Africa grip with Sh43.3 trillion deals in 12 months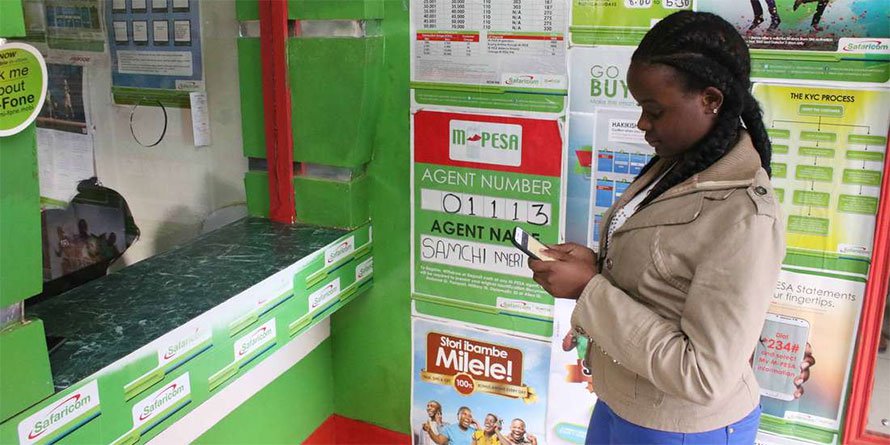 M-Pesa hardens Africa grip with Sh43.3 trillion deals in 12 months
Wednesday November 23 2022

Mobile money platform M-Pesa has entrenched its dominance in Africa, processing deals worth Sh43.3 trillion in the 12 months that ended September.
The broader performance of M-Pesa has been disclosed by South African multinational Vodacom Group Limited which owns a 35 per cent stake in Safaricom –the pioneer of the mobile money service.
The performance captures M-Pesa statistics for Kenya, Tanzania, the Democratic Republic of Congo, Mozambique and Lesotho.
"Our M-Pesa platform, including Safaricom, processed $355.2 billion (Sh43.3 trillion) of transaction value over the last twelve months, up 17.6 per cent, representing clear leadership in the African fintech space," Vodacom said in a statement.
ALSO READ: Safaricom Bonga points to expire as unclaimed liabilities hit Sh4.5 billion
M-Pesa's customer base grew to 55.6 million across Africa as of September, up from 49 million a year earlier. The volume of transactions in the platform meanwhile increased to 11.9 billion from 9.3 billion.
A significant part of the growth in usage of M-Pesa came from Tanzania where the charges on transactions were reduced, encouraging uptake.
Kenya is the biggest M-Pesa market by customer numbers as well as transaction value and volumes. Safaricom reported that its active M-Pesa customers grew 8.6 per cent in the half year ended September to 31.17 million.
This accounted for 56 per cent of total users of the mobile money service in Africa.
"Velocity in the ecosystem continues to grow with total M-Pesa transaction value and volume both growing at 32 per cent year-on-year to Sh18.09 trillion and Sh9.6 billion respectively," Safaricom said recently when announcing its results.
"M-Pesa is now a universal payments network with full Merchant and Pay Bill interoperability. M-Pesa agents grew two per cent to 263,000 while Lipa Na M-Pesa active merchants grew 39 per cent to 539,000."
ALSO READ: Mobile money agents handle Sh5.9trn in nine months
M-Pesa's growing market share in the rest of the continent indicates the opportunity for Safaricom and Vodacom to grow their revenue and earnings, with the companies seeking to expand the service to more African markets.
They are also deepening its use beyond its traditional solutions such as person-to-person payments to new offerings, including investments and mobile commerce.
Airtel Money is the other big player in the continent's mobile commerce space, with the platform recently receiving large investments from notable investors including Mastercard.
Comments
comments