We explore the secret to his success and how he makes his fortunes in the profitable film industry. Protisa creations was started in 2013 when Protisa noticed there was a challenge in the local industry in terms of getting access to film equipment.
"My name is Paul Kihuha but I am popularly known as Protisa. I am the founder of Protisa Creations Life Care Agency (L.C.A), Pakacha as well as Protisa Foundation. My job mostly involves making filming equipment." Said Kihuha.

Paul Kihuha.

Mr Kihuha's story is an inspiration to the youth since it celebrates innovation and being self-employed. As he revealed on a good day he makes well over Ksh100,000 from Homemade film equipment.
"I think I am the only one in the country doing such a job and so far so good,"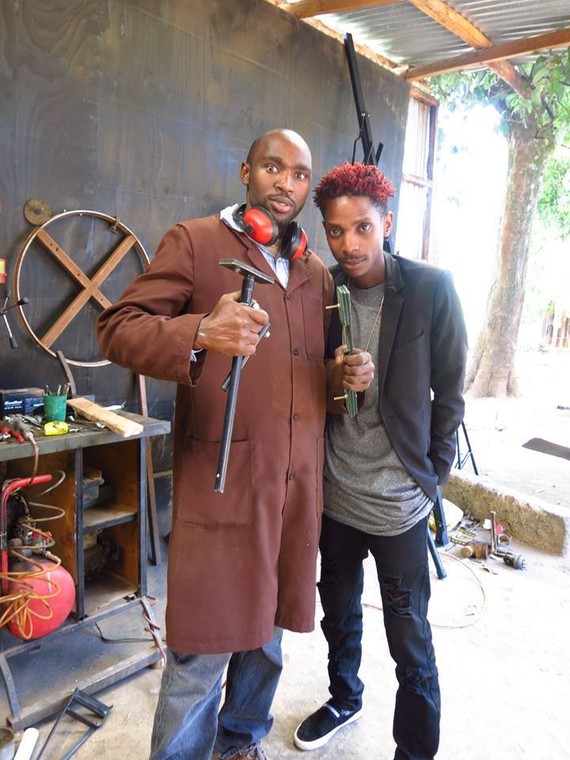 Paul Kihuha (also known as Protisa) with comedian Erick Omondi at his workshop.

The story also shows there are different ways one can be successful in the film industry without necessarily assuming traditional roles of Actor and Actress.
You can watch more about Protisa inspiring story on Pulselive You tube channel.