Muuguzi aunda ukurasa mpya kuchunguza iwapo jamaa wake alikuwa mwaminifu katika uhusiano wao ▷ Kenya News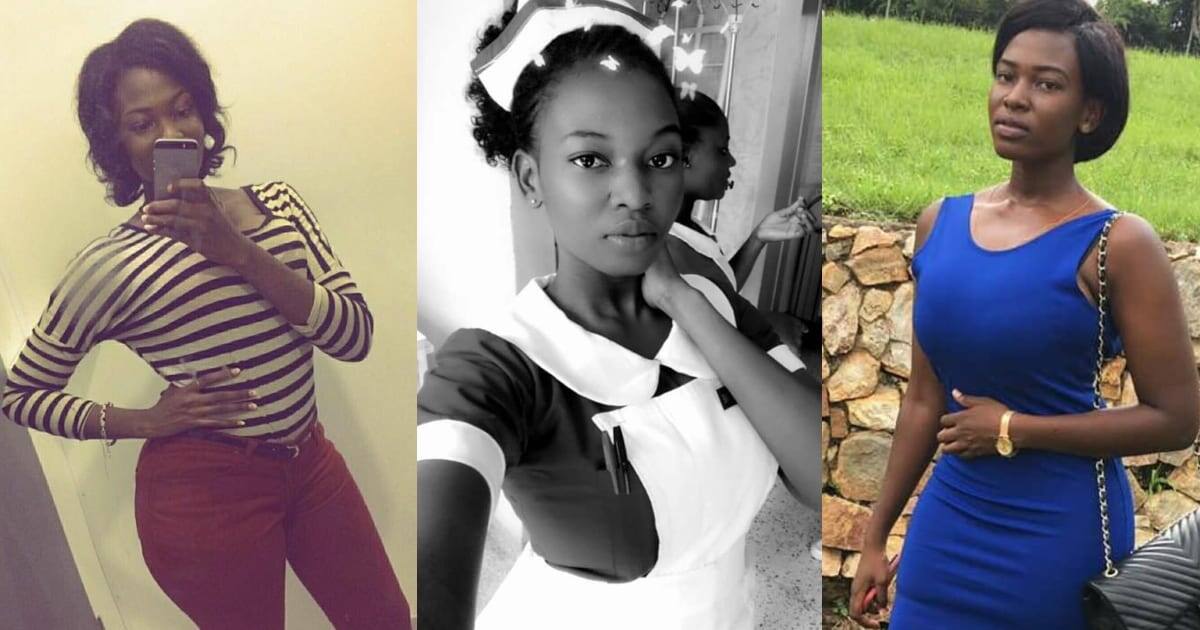 Mrembo kutoka nchini Ghana ambaye pia anahudumu kama muuguzi amezua gumzo mitandaoni baada ya kusimulia kuhusu safari ya mapenzi yake.
Akosuah May aliamua kuunda ukurasa mwingine ghushi wa mtandaoni ili kubaini iwapo mpenzi wake alikuwa mwaminifu katika uhusiano wao.
Habari Nyingine: Agenti wa kusafiri adaiwa kuwatapeli waumini waislamu KSh 12 milioni za safari ya Mecca
Hata hivyo, alipata mshtuko wa moyo baada ya kupokea jibu la kiajabu wakati wakizungumza kuptita jumbe za moja kwa moja na jamaa wake.
Kulingana naye, jamaa alimuarifu kwamba mpenzi wake alikuwa amefariki miezi michache iliyopita.
Habari Nyingine: Jamaa anyimwa mke kwa kukosa kutoa mahari ya mtungi wa asali aliyoagizwa na wakwe
Akosuah aliwajulisha wafuasi wake kwenye ukurasa wake rasmi wa Twitter.
"Niliunda ukurasa ghushi na nikaanza kufanya mazungumzo na mpenzi wangu ambaye aliniarifu kwamba mchumba wake alikuwa ameaga dunia miezi miwili iliyopita," alisema kwenye ukurasa wake.
Habari Nyingine: MCA kunyamba bungeni na habari zingine 10 zilizotamba sana wiki hii
Hata hivyo, alisutwa na watu mitandaoni ambao walihisi alikosa kumlaghai jamaa wake.
Haya ni baadhi ya maoni yao:
@chiku_muriithi commented: "A lie got you a lie. You're even".
@Grospensteen: "Catfishing your own partner already shows a lack of trust in the relationship".
@fatherofflower also wrote, "Wait so is he wrong for cheating or is she crazy for baiting her own man into cheating?" Some people even suggested that the situation might be even more complex, involving another woman.
@GeekeyStevey: "Plot twist: maybe he wasn't talking about you".
@Cessa "Well, maybe she died two months ago, how are you so sure he's referring to you?"
Read ENGLISH VERSION
Je, unayo taarifa ya kusisimua ambayo ungependa tuichapishe? Tafadhali, wasiliana nasi kupitia news@tuko.co.ke; obed.simiyu@tuko.co.ke au WhatsApp: 0732482690. Tufuate kwa Telegram: Tuko news.
Source: Tuko Kenya