Over 300 golfers to grace Chairman's Prize tourney in Limuru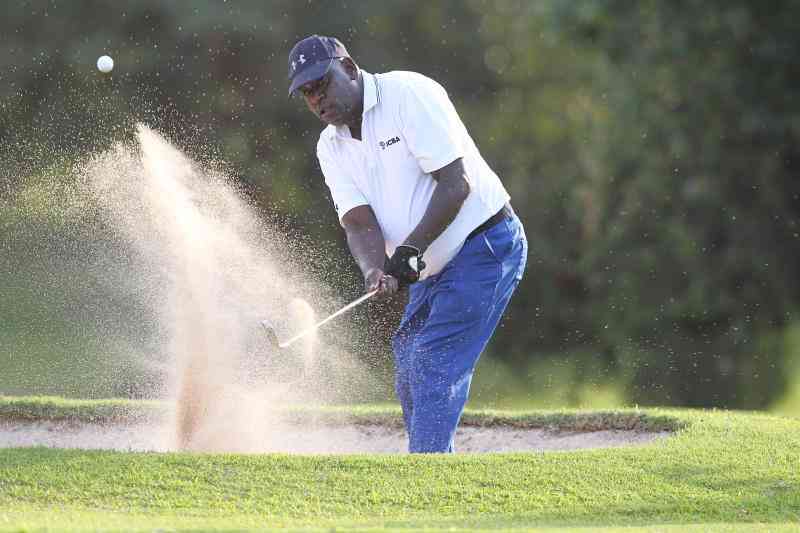 Over 300 golfers will fight for honours at the 2023 Chairman's Prize golf tournament at the par 72 Limuru Country Club on Saturday.
First batch off the tee will be the contingent of J.Kinuthia, S.Maina, F.Wagura and R.Njui at 6.46am
The group of P.Karingithi, N.Kibera, J.Munyua and V.Mawira will follow second, nine minutes later.
The main event is a culmination of a whole week of activities at the prestige golf course famed for its panoramic view.
In the run up to the main contest, the club held a caddies competition on Monday which was followed by a Club Night on Wednesday and the Chairman's Casino on Friday.
"The Chairman's Prize is the most prestigious event on the club's golfing calendar.
"It is held to appreciate the service rendered to the club in the tenure of the outgoing chairperson," Limuru Country Club chairman David Irimu told Standard Sports.
"It is also an opportunity for the chairman, with the help of sponsors, to give back to those who have made their term a success."
Irimu is grateful that the leading national broadcaster, the Standard Group, has always taken the initiative to sponsor and support the club's events over the years.
"We are indeed proud of the relationship that has always existed between us and the media house,  and the way in which we continue to cultivate and nurture this relationship," stated Irimu.
Meanwhile over 150 players will forage for glory in the fifth leg of the  2023 KCB East Africa Golf Tour in Kakamega on the day.
The action will tee off at 6:30 am at the expansive Kakamega golf course.
Some of the top contestants for the event are members of the Kakamega Golf Club and  invited guests from across the country.
The players will battle to join the winning teams from Eldoret, Limuru and Railways who will clash for honours in the tour's grand finale later in the year.
Comments
comments