Police raid Nairobi hotel, arrest university student leaders linked to Azimio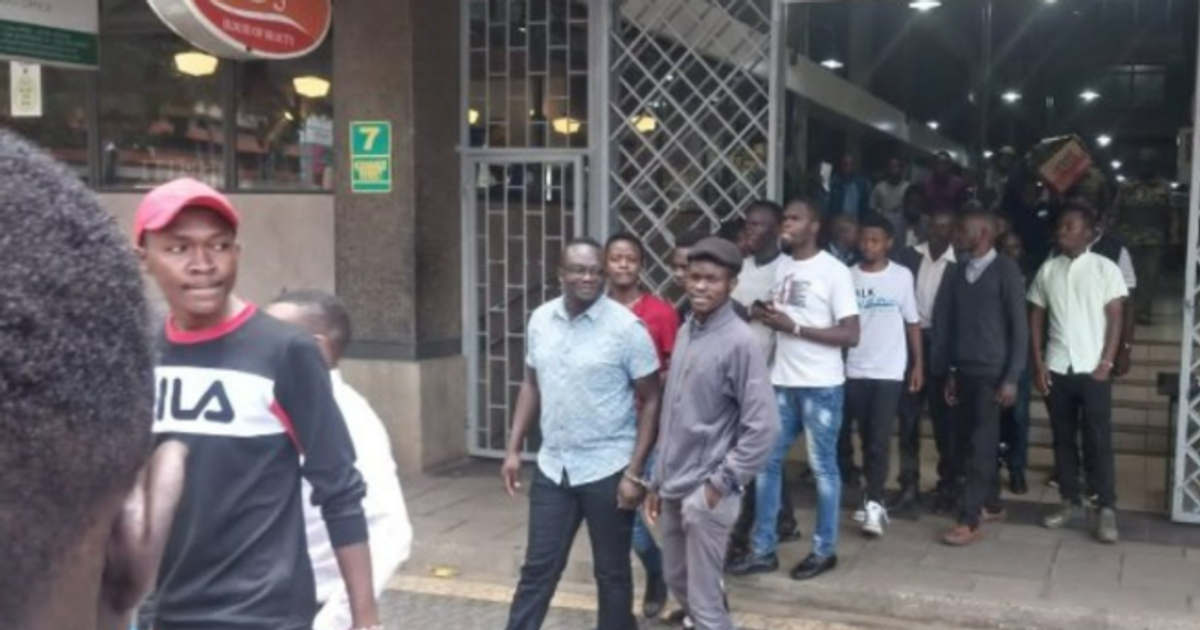 Nearly 50 student leaders, under the Kenya University Students Organization (KUSO) umbrella were set to address the press and communicate directives to other student organizations when police stormed the hotel and arrested them
According to the police, the student leaders were taken in for convening an illegal meeting to advice their supporters ahead on the protests planned for March 20.
A contingent of armed officers moved in before the press conference could get underway, with several police vehicles on standby to ferry the student leaders to police cells.
Reports place the number of those arrested and who are in police custody at nearly 50.
Media reports further indicate that they were ferried to Central Police Station where they are likely to spend the weekend awaiting processing and arraignment in court on Monday.
The opposition has called for mass action and protests with demonstrations set to hit Nairobi on Monday, March 20.
Azimio leaders have been calling for the resignation of the Kenya Kwanza administration, alleging that it is a product of electoral fraud.
The high cost of living has also been at the center of their calls for mass protests.
"When they got into power, they promised to lower the cost of living and promised to deal with it within the first 90 days. They forgot the promise they made to the people," Odinga stated.
He maintained that despite promising to lower the cost of living within 100 days in power, things have only gotten worse for Kenyans under the Kenya Kwanza administration.
Odinga added that he gave President Ruto space to deliver but nothing much came out of it.
Comments
comments