Recommended bets for Spanish La Liga matchday 38 ▷ Kenya News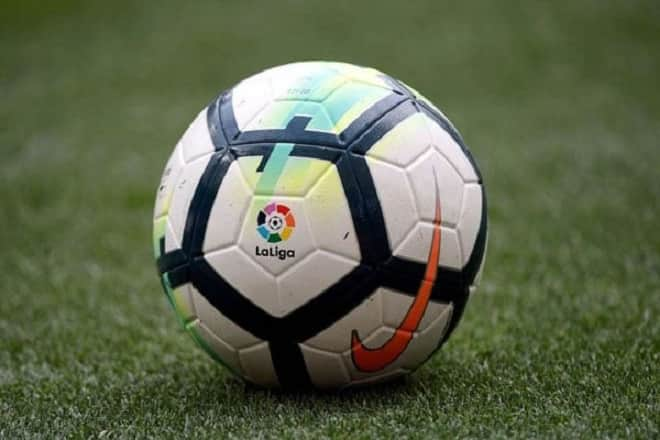 Getting the best-recommended bets for Spanish La Liga matchday 38 will do you a great favour. One thing that is for sure is that the next few days will experience great football matches in Spain. Since it is the end of the season, many fans do not only want to enjoy good results from their teams but cash in on the results as well. However, with the wrong betting tips, you will probably lose all your investment and be left with debts. Again, one might bet for the right team, but if the odds are small, then the returns may be insignificant. Betting requires one to analyze odds and come up with the best betting tips. In matchday 38, it is expected that there will be lots of goals and some easy wins for the favourite teams.
Some people like to see betting as something that is done just for fun. However, betting is a venture that has made many people rich. With a little bit of luck, one can be successful in gambling, but it is mostly dependent on the analysis of the matches to be played. It is common knowledge that the higher the odds, the harder it is to win the bet. That does not necessarily mean that all high odds lead to losing tips. Many factors can sway a result in La Liga matches such as the home ground advantage, injuries or even refereeing decisions. This article will provide recommended bets for Spanish League matches in the upcoming week.
Spanish La Liga matchday 38 recommended bets
There are many Spanish La Liga teams that are going into this fixture. Those are teams to stake on, but the returns may not be outstanding. Those eyeing higher returns ought to explore further options such as betting on the number of goals, who will score, scores at halftime and full time, a number of corners and even the specific time goals to be scored. All this is easier said than done. Messi is the best player on the planet right now, but he can go missing in some games. This means that gamblers must be willing to take the risk in case things don't turn as anticipated. Here are the recommended bets for Spanish La Liga matchday 38 of the 2018/2019 season:
1. Levante VS Atletico Madrid
Levante is soldiering on in the La Liga tables having survived the relegation battle. This was made possible by back to back wins against Rayo Vallecano and Girona, and other promising la Liga results. Now Levante has an uphill task if they are to beat Atletico Madrid. They will be counting on their confidence and the fact that they will be at home during this fixture. A win against Atletico Madrid will mean that they finish their season on a high and in style. They will be worthy opponents and will be frustrating their rivals.
It cannot be forgotten that Atletico Madrid finishes their season as runners up in the league. The gap remains big between them and Barcelona so they will be having little to play for in this match. That said, Levante may be a force to reckon with at home, but the Atletico Madrid striking force is lethal. It will surely rain goals as both teams attempt to give their fans something to take home. Those betting can opt for a home win, over 2.5 goals, under 3.5 goals or a 2-1 scoreline.
Match prediction: Levante wins
Score prediction: 2-1
READ ALSO: Eden Hazard drops hint he could join Real Madrid this summer
2. Espanyol VS Real Sociedad
The RCDE Stadium will host one of the most exciting clashes of the weekend as the La Liga fixtures come to a close. The match will be between Espanyol, the home side and Real Sociedad. Espanyol seems to be having the upper hand after back to back wins against Atletico Madrid and Leganes. Based on their current form, it is easy to say that they are the favourites in this fixture. If they can replicate the form they have displayed in the second half of the season, then it would probably be a win for them.
However, it is unlikely that they will book a spot in the European competitions for next season. Real Sociedad came into this fixture having beaten Real Madrid in their last. For them, they still have their eyes on a Europa League spot, and it's not over until it is over. Both teams are known for an attacking setup thus, many goals should be expected. Betting tips here include both teams to score, a draw, and over 3.5 goals.
Match prediction: Draw
Score prediction: 2-2
3. Getafe VS Villarreal
Getafe come into this fixture fresh from defeat but who wouldn't lose against the mighty Barcelona? The home team will be seeking to make amends following a loss to Barcelona, and they will be relying on the home crowd to set up the stage for an exciting encounter. Getafe has the same number of points as fourth-placed Valencia, and only a win here can help propel them into the champions league. This is their motivation. Given that Villarreal will be playing for nothing in the weekend fixture, the home team is likely to emerge winners.
Jaime Mata has been in spectacular form for the home team scoring 14 goals in the current campaign. On their part, Villarreal has a pretty solid defence at the back with the likes of veteran Jorge Molina. They will do all they can to stop the Getafe attack but then Getafe have won against Villarreal this season already, and they can repeat it. Betting tips in this fixture include a home win, both teams to score, over 2.5 goals and a 2-1 scoreline.
Match prediction: Getafe wins
Score prediction: 2-1
4. Sevilla VS Athletic Bilbao
This is a difficult game to predict. The Estadio Ramon Sanchez Pizjuan is a football arena that has experienced entertaining games. The matchday 38 fixture between Sevilla and Athletic Bilbao should be no different. Sevilla players will remember that they failed to qualify for the Champions league thus the need to make a statement. They are still an elite team and will be representing Spain in the Europa league in the next term.
They have a difficult spell though having not won any of their last three games. They need to shake off those results and give their fans something to smile about ahead of the pre-season. Athletic Bilbao's season is far from over as they are still in the hunt for a place in the European competitions. Motivated by that, the fixture ahead will not be easy given Sevilla's squad. As much as Bilbao want a win, a point will be what both teams are likely to settle for.
Match prediction: Draw
Score prediction: 1-1
5. Real Valladolid VS Valencia
Valencia has shown that when the going gets tough, they can pull up their socks too. They were desperate for three points in their last game against Deportivo Alaves, and they did not disappoint. A Champions League spot seems to be slipping from their hands as Getafe are equal on points with them. If they win or draw and Getafe win their last game, then Valencia will not be in the Champions League next season. This is why a win is very vital for them.
Valladolid will be happy that the clash will take place on their turf. They have had a difficult season but managed to secure survival in the La Liga competition. That is all they needed to wrap up the season. In this fixture, they will not be playing for anything. Thus those betting will be tempted to put their money on Valencia who views this fixture as a must win.
Match prediction: Valencia wins
Score prediction: 1-3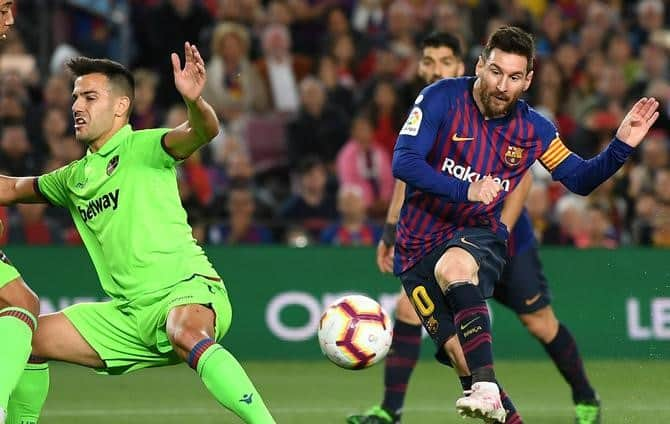 6. Alaves VS Girona
No matter how the result ends in this fixture, Girona will be relegated to the lower division for next season. It is such a pity because many people thought the team would avoid relegation to the Segunda division. Their fate was sealed in the 1-2 loss to Levante last week. That blow may have unsettled the team, and it remains to be seen if they will have some positive result to end their season.
Deportivo Alaves also lost in their last game and would be seeking to make amends too. They should deploy an attack-minded formation for this fixture. With some commitment, they can inflict more pain on their opponents with a win on Saturday. Based on the fact that Deportivo Alaves have not won a single game in 9 weeks, this will be the opportune moment to steal the show from their rivals. The most likely outcome will be a barren draw with both teams failing to score.
Match prediction: Draw
Score prediction: 0-0
7. Celta Vigo VS Rayo Vallecano
Fireworks should be expected when Celta Vigo host Rayo Vallecano in the last weekend of the Spanish La Liga. Celta Vigo suffered yet another loss last weekend but their good form at the start of the season enabled them to secure their La Liga survival for another season. They need a win desperately to get the right motivation in preparation for the next season. Even though their form has been wanting in recent weeks, at home, they are ruthless and are on a four-game winning run at home.
This tempts one into putting money on the home team as the favourites for the fixture. The last home game saw them be among the few teams to beat Barcelona this season. Rayo Vallecano has had a poor season which will end with them being relegated. There being relegated is telling on the mentality and commitment of the players at this stage of the competition. They are without confidence, and for that reason, they will be defeated in this fixture.
Match prediction: Celta Vigo wins
Score prediction: 3-2
READ ALSO: Alexandre Lacazette emerges summer transfer target for Barcelona
8. Huesca VS Leganes
Huesca is one of those teams that cannot wait for the season to come to an end so that they can start again with a new challenge having been relegated already. It is only last season they were promoted into the top competition, but it seems they lacked what it takes to remain competitive at this level. However, they will not go down without putting up a fight. They will be remembered for some spectacular performances, and perhaps this will be one of them.
The last game was a 2-1 loss to Betis, but they can produce something special to remind us that football is never a one team show. Leganes are building themselves as a powerhouse in Spain. They will still be in the La Liga next season, and it is not out of luck. In their last fixture, they beat Sevilla 3-0. That's how good they can be. Given that the home team would want to end on a high, this fixture is likely to be a draw.
Match prediction: Draw
Score prediction: 1-1
9. Real Madrid VS Betis
Real Madrid is not having the season they would wish to have at the moment. It has been loss after loss even in games they are expected to win with a lot of ease. In their last fixture, they suffered a 3-1 loss to bitter rivals Real Sociedad. The Real Madrid fans are not a lot used to poor performances and will be demanding for affirmative action. Real Betis will be on the receiving end for this encounter as Madrid seek to get back to winning ways.
It should be remembered that Real Madrid will be at home, thus the pressure to produce a result. The team five of their last home games and will want to keep the record clean at the end of the season. Real Betis have had an average season which places them in the middle of the table. They will be having very little to play for and will find it challenging to secure a win or a point. Real Madrid is the favourites in this fixture and will score more than two goals.
Match prediction: Real Madrid wins
Score prediction: 3-0
10. Eibar VS Barcelona
This will be the crème de la crème of the 2018/2019 Spanish La Liga season. Barcelona has already won the trophy, but an additional three points wouldn't hurt. They haven't shown any signs of stopping, and their strikers are not shy in front of goal. Anyone betting in this game must be aware that there will be goals and plenty of them. The senior players could be rested as young players are given some exposure in top-flight football. Eibar will be at home and will be mindful of the attacking threat posed by their opponent. They are a mid-table as it stands. Therefore, a win wouldn't change anything. However, they may share the spoils with a new Barcelona side if Valverde chooses to field young players.
Match prediction: Draw
Score prediction: 2-2
READ ALSO: Frank Lampard tells Maurizio Sarri to embrace youngsters to replace Real Madrid-bound Eden Hazard
Everything that has a beginning must come to an end. The season has been captivating with some remarkable performances. Real Madrid was expected to challenge for the title, but as things are, they are happy to be where they are. Now they can only wish the season ended well so that they can prepare for the upcoming campaign. It will be a busy summer with transfers expected with big names linked to several clubs in Spanish La L. That said, the focus should be on the remaining La Liga fixtures so that it can be easy to evaluate what to build on. What a season it was!
Subscribe to watch new videos
READ ALSO: Luis Suarez's 6-month old son bites him on shoulder during Barcelona title-winning tie
Source: Tuko
Comments
comments