Redemption moment for Shujaa in Hong Kong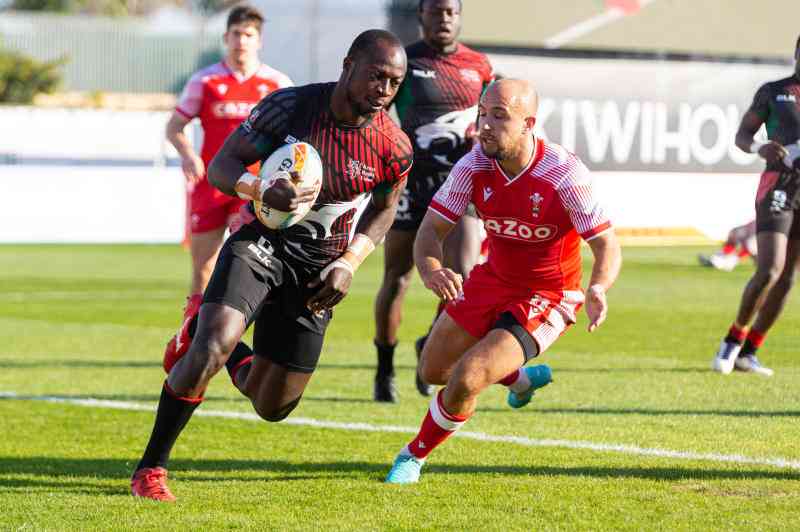 Struggling Kenya Sevens will be hoping to continue with their fight to avoid the drop at Hong Kong Sevens when they renew their rivalry with New Zealand, Ireland and South Africa this weekend.
The Damian McGrath-led side will begin their redemption journey with a clash against New Zealand this morning (9.40am).
Currently 13th in the standings with four legs left, Shujaa have to collect at least 10 points in the remaining round of the 2022-2023 World Rugby Sevens Series starting with Hong Kong.
Speaking after returning to the squad, Jeff Oluoch said he is determined to help Kenya survive relegation. 
Oluoch is set to make his first start of this season's World Rugby Sevens Series after being named in Shujaa's travelling squad to the upcoming Hong Kong and Singapore legs.
"It feels good to be back with the team. I've been putting in a shift and it feels good to be back. There are massive expectations from everyone but we know the boys won't let you down," Oluoch told KRU media.
Oluoch who recently became a police officer after passing out from the Administration Police Training College added:"To all our fans out there, we thank you for the support out there…we still need you for the coming assignments and we are sure we'll earn our slot and keep the side afloat as a core team."
Johnstone Olindi also returns to the squad for the first time since the Dubai and Cape Town rounds of the 2023 series.
According to World Rugby, the 15th ranked core teams and below based on accumulated Series points following the tenth round in Toulouse will be relegated.
The teams ranked 12th, 13th and 14th at the end of Toulouse will enter a four-team relegation play-off together with the Challenger Series 2023 winners at the eleventh and final round of the Series in London.
The relegation play-off will be a round-robin format with the top two teams then playing a final. The winner will become the 12th core team on the 2024 Series, while the other three teams will enter their respective Regional Sevens Championships in order to qualify for the 2024 World Rugby Sevens Challenger Series.
Currently, Shujaa are 13th (relegation playoff position) with 22 points, seven points off the safety zone (position 11) and 10 points above the automatic relegation zone (position 15 and below).
Shujaa must now at least finish among the top six in Hong Kong, a feat they can only achieve by finishing top two in their group D.
Tomorrow, they will play Ireland at 6.28am before completing their preliminary round matches against South Africa at 10.25am.
Comments
comments