Ruto ready to leave a mark at Lukenya Marathon on Sunday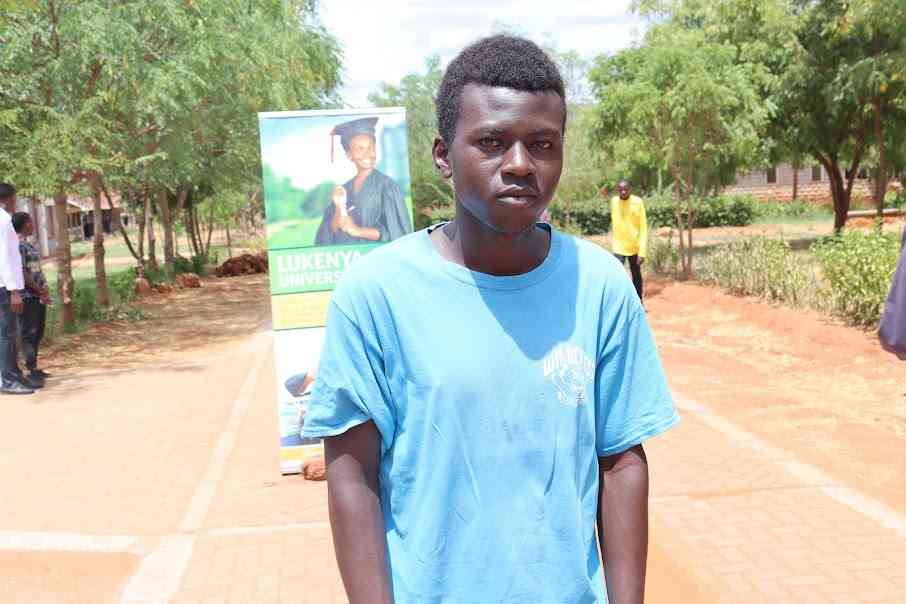 Nathan Ruto is hopeful to win the inaugural edition of the Lukenya University One Million Trees Marathon set for Mtito Andei, Makueni County on Sunday.
The Elgeyo Marakwet budding athlete will take part in the men's 10km category in the race whose mission is to support sustainable actions on climate change within the county.
Ruto believes he is well prepared and ready to prove himself in the energy sapping contest that has also attracted other athletes from across the country.
"If I win I will be grateful, if I don't I will cherish the lessons learnt," he told Standard Sports.
The first year Education Arts student at the institution did, among others, the hill climbs, sprints, long and short runs and speed work as he upped his training for the category where's he is hopeful to finish with sub 40 minutes.
"I started running way back in high school at Marakwet Boys, so far I'm  proud of my progress in athletics, this year I opted to take this talent to the next level by registering for this race. I will be happy to lower my time even if I don't emerge victorious," he underlined.
Ruto feels the marathon is fighting for a good cause that Kenyans should come out in large numbers to embrace.
"Climate change is here with us, the only way to mitigate it is to plant more and more trees, I'm glad to be part of this group that will be greening Makueni County this weekend," he said.
Race Local Organising Committee Technical Member, Geoffrey Kinyae has predicted that a record might be broken in the marathon this weekend.
His reason is that the route is very flat and easy to tackle with no threatening barriers.
"The course is flat, with only one loop back to the finish line. No uphill and steep descends.
"The 42km turning point is at Nthunguni while the 21km round-about is at Kambu River," said Kinyae.
The only thing that might affect the athletes performance is the soaring temperatures especially for those who did their training in high altitude zones like Nairobi, but again proper arrangements have been made to counter that, with availability of enough drinking water and presence of enough medical personnel."
Kinyae said the route was tested a few weeks ago during a dry run held by the Lukenya University athletes.
"The course is so far in line with the World Athletics standards," he emphasised.
Kinyae also assured of top notch security to be availed by the Kenya Wildlife Service and the Makueni County Government.
Leading national broadcaster Standard Group PLC will beam the marathon live on its various media channels and platforms.
Comments
comments