Seneta Gideon Moi miongoni mwa matajiri wanaofanya biashara na Sudan Kusini ▷ Kenya News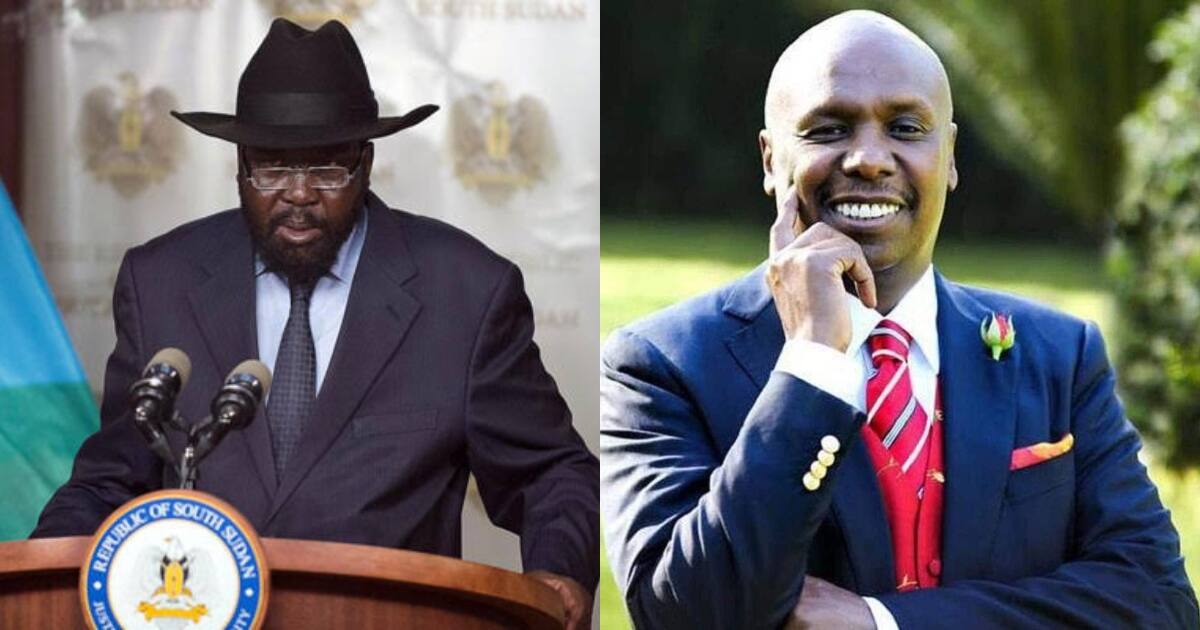 – Seneta wa Baringo Gideon Moi anakisiwa kumiliki kampuni nchini Sudan Kusini na mwanawe Rais Salva Kiir ni mwanabiashara mwenzake
– Moi anaripotiwa kuwa na dau kubwa katika kampuni hiyo iliyobuniwa mwaka 2014 na inaaminka kutoa huduma za usalama kwa sekta ya mafuta
– Familia ya Rais Kiir na familia ya Moi zinadaiwa kuwa washikadau wakubwa katika biashara kadhaa Sudan
Ripoti ya yenye ukurasa 64 kwa jina 'The Taking of South Sudan' iliyotayarishwa na The Sentry, imefichua kuwa Seneta wa Baringo, Gideon Moi, ni mmoja wa washikadau katika kampuni inayoendeshwa na bintiye Rais Salva Kiir.
Seneta huyo anakisiwa kuanzisha kampuni hiyo Februari mwaka 2014 na kuimiliki pamoja na bintiye Kiir, mkaza mwanawe na mshahuri wa karibu.
Habari Nyingine: KCSE 2019: Mtahiniwa auliwa na umati kwa kuiba simu sokoni
Habari Nyingine: Maajabu baada ya mbwa kuendesha gari la mmiliki wake kwa saa moja
Kulingana na ripoti hiyo, Kampuni ya Lukiza ilijiunga pamoja na kampuni ya Caltec Corporation na Conex Energy, kampuni inayokisiwa kuongozwa na bintiye Kiir, Adut.
Tuvuti ya Caltec inaelezea kampuni hiyo kama "Gari Spesheli (SPV) kwa kutoa huduma husika katika sekta ya mafuta.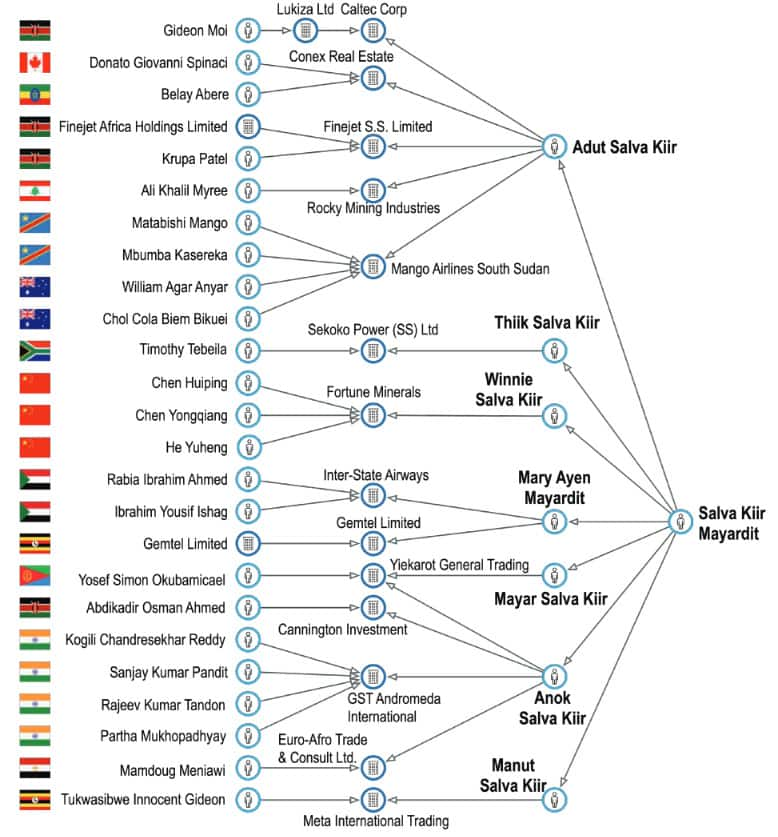 Habari Nyingine: Harambee Starlets wateuliwa kuwania tuzo la CAF baada ya kuponda Burundi 5-0
Udhibiti wa taka, uchimbaji, usafirishaji wa vifaa na usafiri wa angani ni miongoni mwa huduma za kapuni hiyo.
"Miezi miwili baada ya mauaji ya Desemba 2013 jijini Juba, kampuni ya Conex Energy, inayosimamiwa na bintiye Kiir, Adut, mkaza mwanawe Nardos Ghebeyehu na Akot Lual Arech—mshahuri wa karibu ambaye anahusishwa na kampuni ya rais ya NSS,"
"Waliunganaisha biashara yao pamoja na Caltec Corporation na kampuni iliyosajiliwa Sudan Kusini ya Lukiza. Gideon Moi, seneta mashuhuri wa Kenya na mwanawe rais wa zamani wa Kenya Rais Daniel Arap Moi, pia ni mshikadauj katika kampuni ya Lukiza," ilisoma ripoti hiyo.
Habari Nyingine: Gavana Mutua amtaka DP Ruto kujiuzulu mara moja
Pia imefichuka kuwa familia ya Kiir na ya Moi wana umuliki katika kampuni za kigeni, benki , kampuni z amafuta , kampuni za usalama za kibinafsi kampuni za usafirishaji miongoni mwa kampuni zingine.
Wanabiashara wanatoka katika mataifa tofauri kote ulimwenguni na biashara kadhaa za pamoja za watu wenye ushawishi mkubwa na wanasiasa.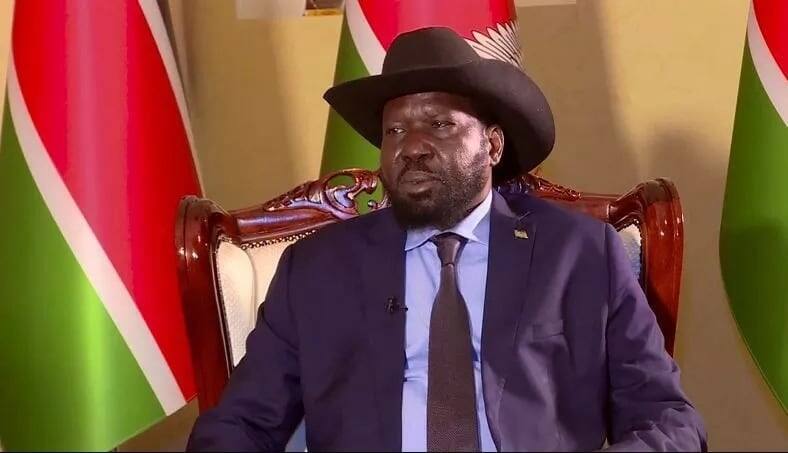 Katika uchunguzi wa Sentry, ulifichua kuwa pia waigizaji tajika ambao wananufaika kupitia biashara hiyo, wanatoka Marekani, Uingereza na Asia.
Walikuwa wakiiba mali ya serikali kwa madai ya kuwafaidi raia wa Sudan ambao walikuwa wakifa njaa, wanauwawa na kukimbia makazi zao.
Ripoti hiyo inadai kuwa bintiye Kiir na waekezaji wa Uchina walibuni ushirikiano na kupata leseni ya kuchimba madini Sudan Kusini na wiki chache baadaye, wanajeshi waliwatimua maelfu ya watu kutoka kwa shamba zao.
Habari Nyingine: Sonko atakiwa kurudi jela kuhudumu kifungo chake
"Mnamo mwezi Machi 2016, Wachina watatu He Yuheng, Chen Huiping na Chen Yongqiang—walishirikiana na Winnie Salva Kiir Mayardit—bintiye rais wa Sudan Kusini kuzindua kampuni ya Fortune Minerals and Construction Ltd. nchini Sudan Kusini," ilisema rioti hiyo.
Kampuni ya Fortune Minerals ilipata leseni yake ya kwanza ya kuchimba madini katika maeneo yenye vita ambapo ni eneo la Kati na Mashariki mwa Equatoria mnamo Agosti 2016.
Ripoti hiyo pia inatambua kuwa wiki sita baada ya Fortune Minerals kupokea leseni yake katika jimbo la Amadi, mjini Mundri, wanajeshi wa serikali eneo hilo, wanaripotiwa kuharibu vituo vya afya eneo hilo, ubakaji na kuwatawanya maelfu ya watu.
Kufikia Juni mwaka 2017, vita vya unanyanyasaji wa kingono vilikidhiri, huku Idara ya Haki za Kibanadamu ya Muungano wa Mataifa nchini humo ukielezea Mundri kama chanzo cha shida kwa sababu ya vita kati ya waasi na jeshi la serikali.
Taarifa yake Ben Kerich mwandishi wa Tuko.
READ ENGLISH VERSION
Je, unayo taarifa ya kusisimua ambayo ungependa tuichapishe? Tafadhali, wasiliana nasi kupitia news@tuko.co.ke au WhatsaApp: 0732482690
Subscribe to watch new videos
Comments
comments