Singer and Radio presenter Tanasha Donna Oketch has opened up on having more kids with her Tanzanian boyfriend Diamond Platnumz.
Ms Donna who was responding to questions from fans on a live feed on Instagram said she would think about having another child with the WCB boss, once her kid gets to about five or seven years.
"Probably once my kid is about 5 to 7 years old then we can think about," Tanasha responded to the fan.

Diamond Platnumz with Tanasha Donna (Instagram)

Her words come even as she is counting days to welcome her first born son to the world.
Gender reveal
Tanasha Donna and Diamond revealed that they were seven months pregnant in an invites only event that was a joint birthday party between Mama Dangote and her expected daughter in-law Tanasha.
They made the revelation following months of speculations that they were pregnant, a fact that the Diamond family kept as a highly guarded secret.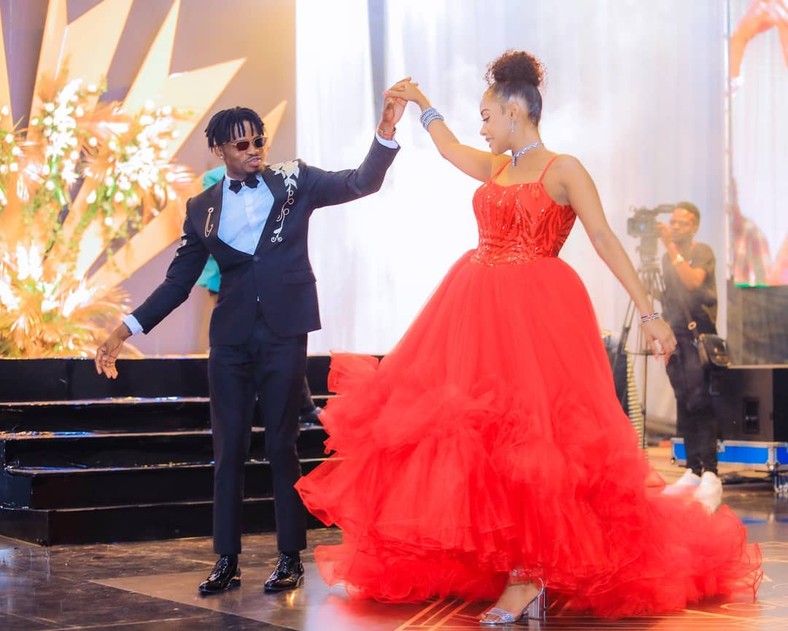 Diamond Platnumz with Tanasha Donna (Instagram)

Not ready
Later on, Ms Donna in a long post revealed to her followers that she was not ready to have a baby, but she had learnt to accept that she will be a mother soon.
"2 more to go and I must say this happened so fast and all so unexpectedly, at first I was convinced I wasn't ready, but as time goes I realize I couldn't have received a better blessing from God. My handsome son, (yes I know you're handsome from those 3D ultrasound pics) you are favoured, loved and blessed. God has a big purpose for you, you're amongst God's favoured. One day, your father and I will tell you why. I can't wait to meet you and be your mom and I pray to God every day to protect you from the evil eye. No weapon formed against you shall prosper. I love you son and I will protect you with my life. PS: (Body snapback season finna be real. I will do whatever it takes to get that yummy mommy body, oh just wait on it" read part of her post.