The Few Billionaires Who Control Kenya's Media Industry
Kenya's media industry is among the most advanced in Africa, boasting vibrant operations in print, broadcast and digital. Little wonder that Kenyans journalists dominate the international media space in global media houses such as BBC, CNN, CNBC Africa, Aljazeera, Bloomberg, to mention but a few.
Kenyan media is dominated by radio stations in terms of numbers and audiences, followed by TV stations and then newspapers. Digital platforms are still a work in progress though dominated mostly by independents and multinationals. Kenya's main newspapers include Nation Media Group's Daily Nation, Business Daily, Taifa Leo, The East African.  There is also The Standard, The Star, People Daily.
There are over 50 radio stations including national, urban and rural-based stations. Television stations have also been growing and local channels should be well above 20, led by Royal Media Services flagship Citizen TV, then KTN, NTV, KBC, K24, TV47 and so many others. Media is a lucrative business and, understandably, keeps attracting investors.
While some are struggling, there is money to be made in media if you got the audience and right connections, through advertising and editorial support. Now let's see how a mere handful of people control Kenya's media.
His Highness the Aga Khan
Though the Nation Media Group was founded and is partly owned by His Highness the Aga Khan, a couple of local businessmen own the bigger percentage of the public shareholding, which gives them strong boardroom, and consequently editorial muscle. His Highness the Aga Khan is the 49th hereditary Imam (spiritual leader) of the Shia Ismaili Muslims.
The biggest media group in Eastern Africa, Nation publishes the Nation and Taifa newspapers and the regional weekly The East African and the Business Daily. The group also runs NTV, and Easy FM radio in Kenya. It owns several media outlets in Uganda and Tanzania.
See Also >> Sacked Veteran Anchors Walk Talk From Nation Media Group
The NMG agenda is hugely controlled by Aga Khan Fund for Economic Development with 44.66% stake. The Aga Khan controls management and dominates the board. Other shareholders in NMG but who are in more for stock gains and dividend include: Alpine Investments Limited with 10.15%, National Social Security Fund with 3.44 percent, John Kibunga Kimani who had 1.54% shareholding, Jubilee Insurance Company of Kenya Limited with 1.07%, Standard Chartered Nominees A/c KE17984, who controlled 0.91% and CfC Stanbic Nominee Limited with 0.81% shareholding.
Samuel Kamau aka SK Macharia
Samuel Macharia owns Royal Media Services, which runs the dominant TV station in Kenya, Citizen TV, leading Kiswahili radio station, Radio Citizen, Hot96 urban radio station and a number of vernacular radio stations including Inooro (Kikuyu), Ramogi (Luo), Mulembe (Luhya), Sulwe FM, Vuuka, Musyi (Kamba), Muuga (Meru), Chamgei (Kalenjin), Egesa (Kisii), Wimwaro (Embu) and Bahari FM (Swahili and Mijikenda).
Macharia's strategy to target the rural populations through vernacular stations means Royal Media Services has singular capacity to influence public opinion across the country. Even though there has been a rise in local radio stations from KBC, Mediamax and other independent players, Royal Media's outlets dominate most of the markets.
Gideon Moi
The Standard Group is owned by late President Daniel Moi's family and associates, including his former personal secretary Joshua Kulei, but championed by Moi's son, Gideon. The group publishes the Standard and the Nairobian. It owns KTN, KTN News, Radio Maisha, among other radio and TV stations.
Read >> At Standard, Broke Journalists Sleeping In The Office
It is this group that President Kenyatta sought to acquire some years back as he embarked on building a media empire, with the intention of fortifying his political and commercial fortunes while serving as president. Standard is the second largest newspaper after Nation and has significant influence on audiences especially in Nairobi, Western Kenya and Mombasa where it is widely read. KTN is the second popular TV station after Citizen TV and considered an authority in news.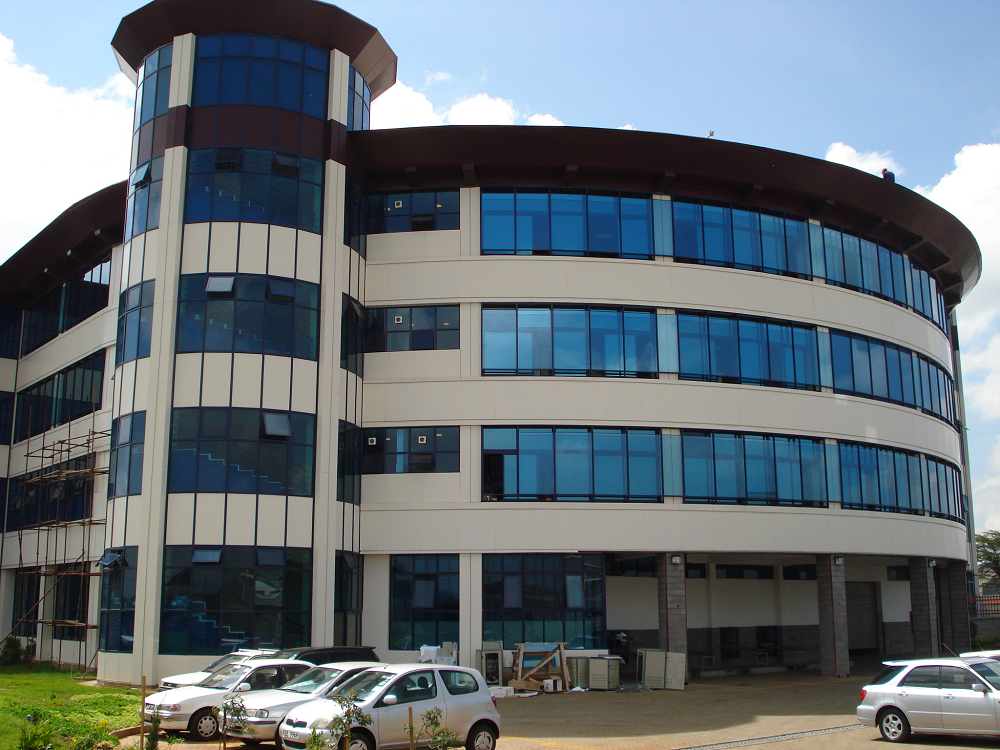 Patrick Quarcoo
While Ghanaian Patrick Quarcoo and British citizen William Pike are the co-founders of Radio Africa Group, local businessman, Kiprono Kittony, is actually the political force behind the enterprise.
The group owns a raft of radio stations including Kiss 100, Classic 105, Radio Jambo, XFM, East FM and Relax FM as well as Kiss Television. The Radio Africa Group also owns The Star newspaper, the third largest general newspaper in Kenya, after Daily Nation and Standard.
Uhuru Kenyatta
Former President Uhuru Kenyatta has Mediamax Network, a group that owns The People Daily, a newspaper previously owned by veteran politician Kenneth Matiba. Kenyatta also owns television station K24 TV and the Kikuyu language radio station Kameme FM and Kameme TV, both formerly owned by media entrepreneur Rose Kimotho.
The Mediamax group also runs Milele and vernacular Mayian and Meru FM stations, among others. Combined the radio, TV and newspaper have considerable influence on public opinion in Kenya.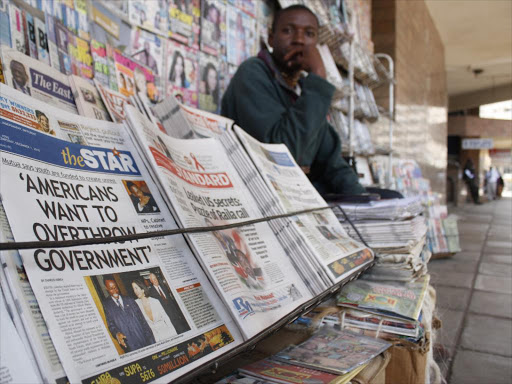 See Also >> Uhuru Kenyatta Said To Be Selling Off Media Company
Chris Kirubi Family
Other notable owners of media include the late Chris Kirubi, the owner of Capital FM, popular among the upper and middle classes of Kenyan society. Its website is also among the top in Kenya while its mobile news alert service 411 still has a wide reach. After Kirubi's death, his daughter Maryanne Kirubi-Musangi has taken the helm as chairman.
These are the few billionaires who control what over 95% of what Kenyans read, watch and listen to everyday. That a tiny group of people are in a unique position to set agenda and influence the thinking of over the 50 million Kenyans.
Next Read >> Tabitha Karanja Fíghts State Capture In Sh14B Tax Battle
Comments
comments