Last week's raids at one of the homes owned by suspected narcotics billionaire Ali Punjani gave the public a rare insight the flamboyant life of the reclusive billionaire.
The 44 year old businessman known for his philanthropy lives large and is never shay to share his wealth, which going by recent allegations, could be proceeds of drug trafficking.
His bungalow in the leafy suburbs is the fortress from where operations in his vast empire are controlled with reports indicating that movers and shakers in Kenya's political landscape frequent the place.
An electric gate manned by security guards from Armytex ushers visitors to the princely home that has almost all that money can buy.

The Nyali home of Mombasa-based businessman Ali Punjani

A 100 metre drive way leads one to the towering bungalow with well-manicured lawns.
A swimming pool is among the amenities put in place for occupants to cool off or take a dip whenever they feel like.
His fleet of cars leave no doubt about Punjani's success in what he does for a living.
A huge door with a diamond-like knob ushers one into the all-ensuite seven-bedroom mansion.
The interior décor of the home is top of the range with an ultra-modern lounge furnished with three leather sofa-sets of brown, red and black colours that blend with the interior décor.
Rich at heart and well-connected
Away from his material possessions, the businessman is well connected with his networks reportedly running deep within the political class, state officers and the judiciary.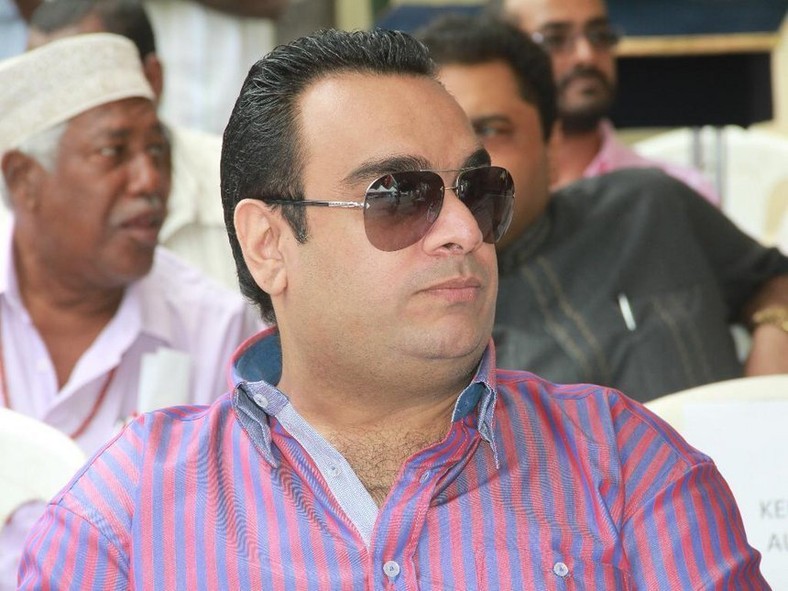 Ali Punjani

Punjani, who is under investigation on drug trafficking charges, funded two presidential campaigns, 10 gubernatorial campaigns, dozens of MP campaigns and a number of MCAs.
A neighbor summed it up, stating that "You will be shocked to see the people who come here. I have seen some big people driving in here".
Punjani's is also rich at heart withpockets and generosity running deep. In September 2009 during a fundraiser for Lamu fire victims in Nairobi, he contributed Sh6 million, double that of the then President Mwai Kibaki, who was leading the fundraiser.
He was also among businessmen from the coastal city who donated a fleet of 10 cars to the police to help fight crime in the region.