Tips on how Bizna Kenya SME Awards nominees can mobilise votes ▷ Kenya News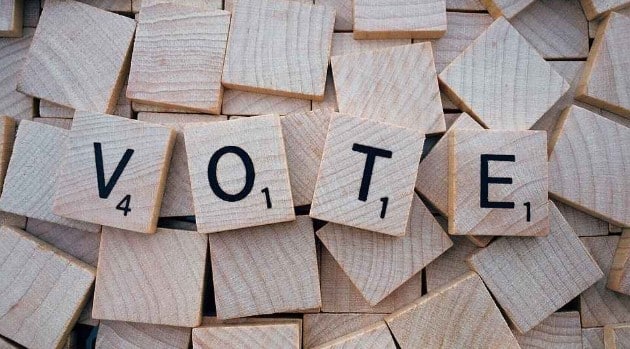 About Bizna SME Awards
The SME Awards is an awards program that identifies, showcases and celebrates successful Kenyan SMEs.
Nominations opened on Sunday, February 15, and closed on Sunday, March 31.
READ ALSO: How to vote for your favorite nominee in SME Awards 2019
READ ALSO: Nominees announced for Annual SMEs Awards
The second phase was the judging phase. Your company was nominated for the awards in your category.
The honors are now on you to mobilise your family, friends, fans, customers and suppliers to win.
Remember, every vote counts.
Here are tips on how you can mobilise votes.
Social Media
1. Make a passionate appeal to your friends and followers on social media: Facebook, Twitter, Instagram, LinkedIn and any other platforms you are in to vote for you.
They would love to see win but you have to ask them to vote for you.
2. Including the link to the Voting Page in all your communication for votes.
3. Use the official hashtag #SMEAwardsKE to reach more people.
4. Repeat this exercise severally as the conversion rate is usually 1-5%. The more you engage the higher your chances of conversion and thus more votes.
5. Use the SME Awards branded images for consistency.
6. Tag @smeawardske and @biznakenya for increased reach.
7. Engage your audience: Like and reply to comments. Social media algorithms will drive more traffic to posts with high engagement or interest and increase your vote tally.
8. Participate and invite your friends to participate in SME Awards official mobilisation campaigns as this will increase your reach tremendously.
On Wednesday 2nd, we were trending at number 2 on Twitter #SMEAwardsKE. We will notify you of future campaigns.
9. Encourage your voters to vote in all categories as this will benefit the entire ecosystem as opposed to them voting for you only.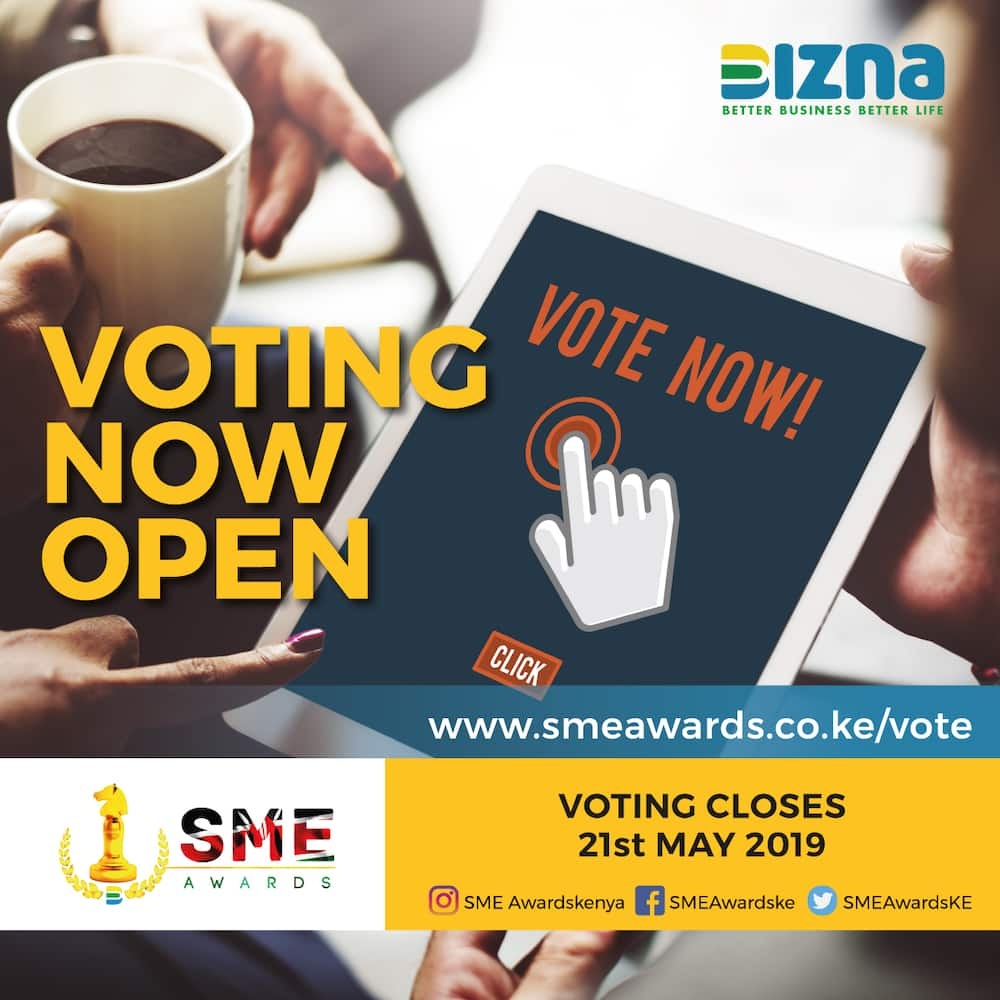 Email
1. Send weekly email blasts to all the contacts in your personal and company email lists.
2. Repeat this exercise severally as the conversion rate is usually 5-10%. The more you engage the more the votes you will get.
3. Voting is restricted to only 1 vote per email but you can vote with different emails.
Engage an influencer team
1. Enlist the support of your shareholders, staff and partners in this exercise; every vote counts.
2. Request trusted friends with huge following on social media to mobilise votes for you on their social media accounts.
3. Get your marketing and PR teams to mount up campaigns to mobilise votes for you.
4. You can engage professional influencers to push your campaign on social media.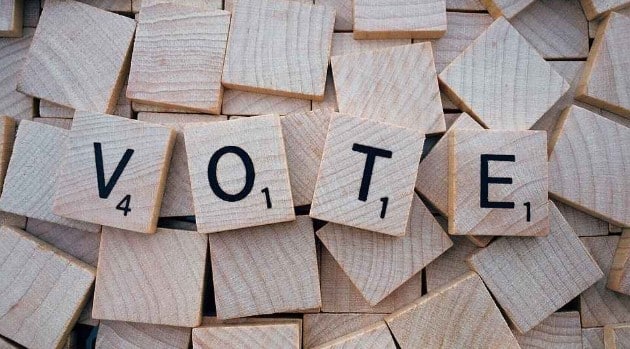 The Winners Gala Dinner
The Gala Dinner will be held on Friday, May 24 at Laico Regency Hotel from 6pm.
Join us on this day with your team as we celebrate you and other SMEs in Kenya.
In this event, every nominee is a winner. We will give a trophy to the winner and certificates to the 1st and 2nd runners up.
Every nominee is entitled to 1 ticket. Additionally, you can book tables at special rates Silver (5pax) for KSh 25,000 or Gold (10pax) for KSh 50,000.
Ordinary tickets go for KSh 4,500 and KSh 4,000 for Bizna Club members. To Pay via M-PESA use Buy Goods Till No. 892309.
Limited tickets available, book early.
{Sponsored}
Source: Tuko.co.ke
Comments
comments