Trump Unveils Immigration Proposal that Ends Green Card Lottery (Diversity Visa Program)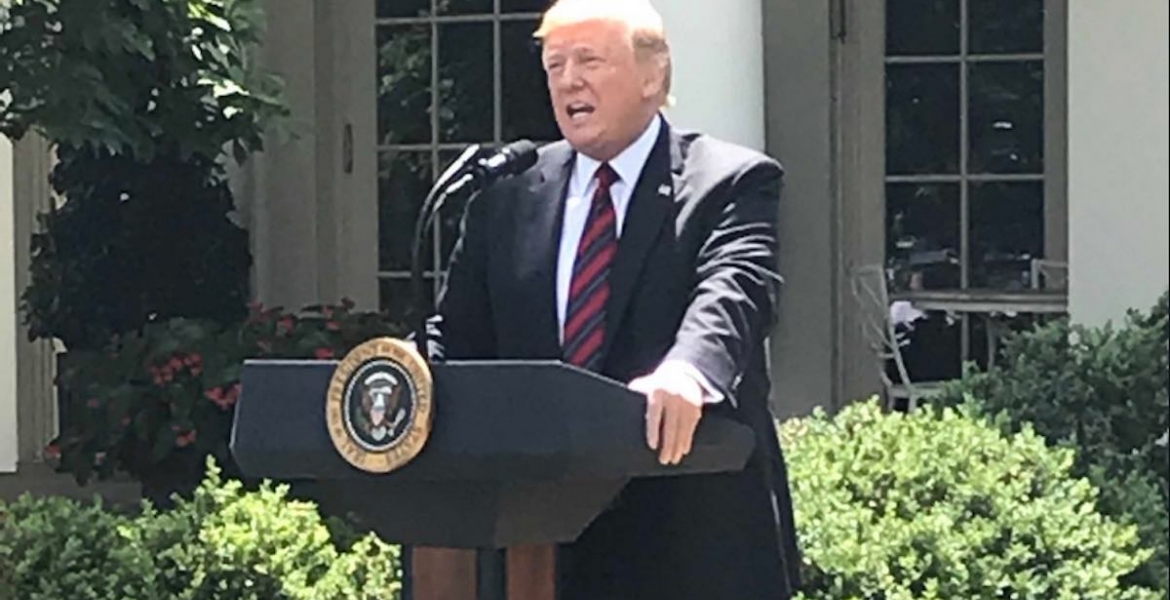 US President Donald Trump on Thursday unveiled a new immigration proposal that would among other things eliminate the Green Card Lottery (Diversity Visa Program).
In the proposal, the 50,000 permanent resident visas issued annually under the 50,000 would instead be re-allocated to employment-based applicants.
The Diversity Visa Program issues 50,000 green cards annually on a lottery basis to nationals of countries with low immigration rates to the United States.
Speaking at the Rose Garden on Thursday afternoon, Trump said the proposal would also limit family-based sponsorship to children and spouses of US citizens.
Trump criticized the current immigration system that includes granting green cards on a lottery basis and based on having relatives in the United States as dysfunctional and unfair.
He said his proposal will prioritize highly skilled workers over familiar ties, adding that the current immigration system that does not offer a legal path for immigrants who graduate on top of their classes from some of the best universities in the US to remain and work in the country it totally broken.
During the presidential campaign and since then, Trump has said he favors immigration programs that are merit-based (such as employment-based programs available for high-skilled individuals), and has continually pledged to end chain migration – family-based migration.
The proposal, developed by senior adviser and Trump son-in-law Jared Kushner, faces an uphill battle for passage in Congress. Democrats who control the House of Representatives have pledged to vote down any immigration reform bill that does not provide permanent legal status to Deferred Action for Childhood Arrivals (DACA) recipients. Republicans who control the Senate on the other hand say the proposal does not reduce the overall level of immigration, which they have been pushing for.
Earlier on Thursday, White House Press Secretary Sarah Sanders said the issue of DACA was purposefully left out of the new immigration plan because it is too "divisive".
"Every single time we have put forward or anyone else has put forward any type of immigration plan and it's included DACA, it's failed. It's a divisive thing," Sanders told reporters, adding that DACA was "left out on purpose."
Comments
comments