UDA Launches Probe Into Tax Waivers Made After Uhuru-Raila Handshake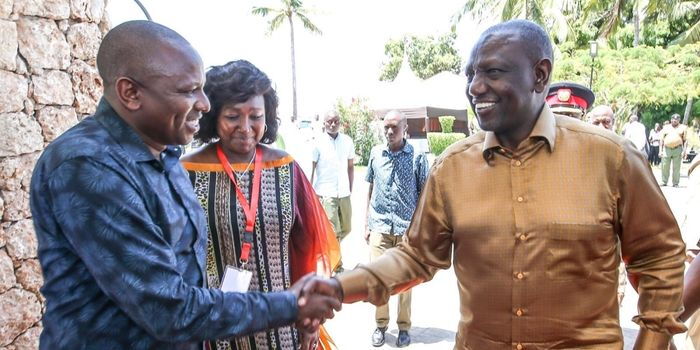 The United Democratic Alliance (UDA) launched a formal inquiry into tax deals between the government and individuals after the handshake between former President Uhuru Kenyatta and Azimio leader Raila Odinga.
Speaking in his office on Monday, February 6, the Leader of the Majority in the National Assembly Kimani Ichung'wah revealed that he wrote to the Treasury demanding documentation on the tax deals entered after the 2018 handshake.
Ichung'wah wants the National Treasury and  Economic Planning Cabinet Secretary (CS) Prof Njunguna Ndung'u to reveal information on waivers and incentives offered to individuals and firms. 
A photo of the Leader of the Majority in the National Assembly Kimani Ichung'wah in his office at Parliament buildings in November 2022.
Kimani Ichung'wah
"I have today written to the Treasury CS requesting information on all tax reliefs, exemptions and waivers that were granted from January 2018 to date," he stated.
Ichung'wah claimed that some of Uhuru's appointees allegedly used their offices to illegally exempt themselves, their companies and their allies from paying taxes.
The lawmaker demanded records of tax incentives offered to any companies which were awarded development tenders during Uhuru's last four years in office.
"I asked the CS to provide information on tax incentives granted to firms or companies under a contractual agreement entered into with the government for the implementation of various capital projects within the period," he added.
The Kikuyu Member of Parliament (MP) claimed that some contractors, especially foreign ones, colluded with state officials to abuse the incentives they applied for.
However, the probe would not look into the reliefs offered to religious and faith-based institutions, educational institutions charitable organisations.
The resolve by Ichung'wah, he explained, was informed by a discrepancy in the records at the Treasury and the office of the Auditor General.
"A casual look at what has been given to Parliament by the Auditor General's office indicates that it is not all waivers that were granted over the period were communicated to her office," he pointed out.
His declaration comes amid a push and pull between President William Ruto's administration and the opposition over alleged cases of tax evasion.
UDA wants among others, Uhuru and his family to remit taxes to the government. This rattled the Azimio side, which told off Ruto demanding he should leave his predecessor and his family alone.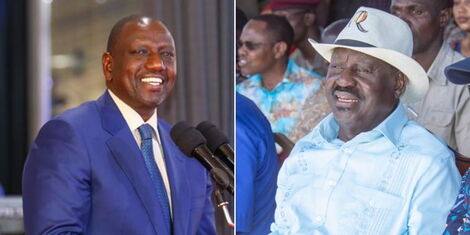 A photo collage of President William Ruto and Azimio leader Raila Odinga.
William Ruto / Raila Odinga
abuse probe illegal tax evasion
Comments
comments