Why Ndolo wants to throw up her hands and give up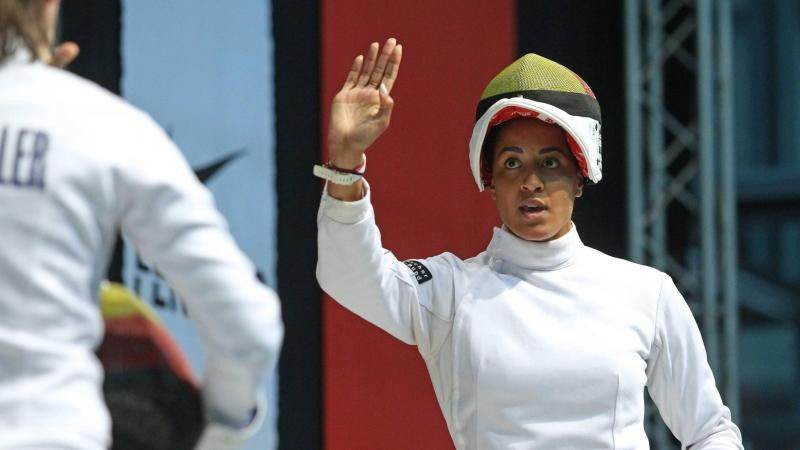 Kenya's chances in fencing at the Paris 2024 Olympics could be in jeopardy after the country's top potential Alexandra Ndolo complained about lack of support and sponsorship by the government.
The World Championships silver medallist wrote on her social media pages at the weekend thus: "It's time to be honest with myself and with the people around me. I have reached my limit. I hate to admit it, I hate to ask for help, but I feel I can no longer lie. Especially if those lies are protecting the system that should support me," she wrote.
"So far, I have organised and financed all of my fencing season. Despite this, I have completely exhausted my resources and built up a debt that is quite frankly threatening my existence. Contrary to the common Kenyan idea of people living in Europe, I am not a rich mzungu (white person) who has bottomless pockets and can therefore be taken advantage of."
"All I have received these past nine months have been empty words and promises from the Kenyan Fencing Federation and the Kenyan sports system."
While reacting to Ndolo's comments, National Olympics Committee of Kenya (NOC-K) Secretary General Francis Mutuku said there are so many teams and athletes who are in dire need of funding. "The demands are many, but the funds are limited," Mutuku told Standard Sports.
"If we only focus on one athlete then we will lose the whole point…it will be unfair to the other athletes."
"Last week, the weightlifters and a section of the wrestling team failed to travel to Tunisia for the African championships due to lack of funds," said Mutuku.
Mutuku said NOC-K will have a meeting with the Ministry of Sports this week where both sides will go through the Paris 2024 Olympics qualifying process to establish those to be funded. The report is expected to be out by Friday.
Mutuku also said that NOC-K has made an appeal to the German and International fencing federations and the International Olympic Committee for Ndolo to be allowed to compete for Kenya since she is yet to complete the mandatory three-year period needed when one changes allegiance to another country.
Comments
comments