Why TV 47 CEO and News Anchor Have Resigned
TV 47 is the latest media house to bleed off its talent after its Chief Executive Eugene Anangwe and News Anchor Leah Ngari tendered there resignation notices.
Speaking to Kenyans.co.ke, the outgoing CEO, who was also a show host, disclosed that he was leaving the station for personal reasons with a special focus on his mentorship programme.
"There is never a good time to say goodbye but I had to say this time. I have other personal matters I am going to attend to and I need to pay more attention to my mentorship programme," stated Anangwe.
A source at the station close to Leah Ngari, who had previously tried twice to get her resignation accepted had left the young broadcaster in pursuit of fresh challenges.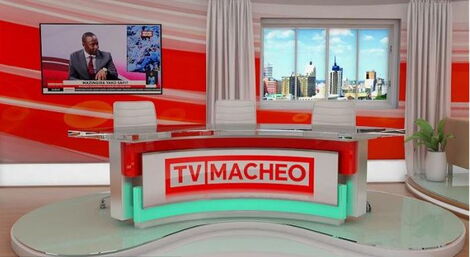 TV 47 studios
Facebook
The celebrated anchor who has also had stints at Citizen TV and Switch TV handed in her notice at the beginning of June 2020 and is expected to leave at the end of the month.
It was revealed that the human resource manager at the station had been shocked upon receipt of her first resignation letter but she issued a second one after having a word with her mentors.
Ngari hosted two shows at the station, Morning Cafe, that ran from Monday to Friday, and a human-interest segment dubbed Saturday Confessions, on Saturdays all with the help of only one assistant.
Despite the challenges she faced, her show rose to rank among the most-watched programmes on the network, which was probably the reason the media house did not want to let her go. 
Ngari is said to be leaving to pursue undisclosed projects, some of which may not be in the media.
The anchor had earlier revealed on her social media pages that the outgoing CEO had aided her in her media journey for the year she spent at TV 47.
"In a couple of days, I serve the final days of my resignation notice period. I cherish the amazing things we all achieved through the beautiful leadership of CEO Eugene Anangwe. The next stop is equally exciting, I look forward to applying all I learnt under his supervision," she shared.
Ngari exited Switch TV in July 2019 in pursuit of other opportunities before she landed a slot at TV 47.
Reports indicated that Ngari, alongside other reporters including Emmanuel Juma who rejoined NTV and Remy Majala, exited the station at around the same time.
Before Switch TV, Ngari had a stint at the Royal Media Services-Owned, Citizen TV.
Anangwe, who hosted Youth Connect, disclosed that his mentorship Programme, Anangwe Mentorship Programme, was his way of giving back to the society.
Before heading TV 47, Anangwe worked in Rwanda for 10 years in several media houses including Contact FM and Rwanda Television.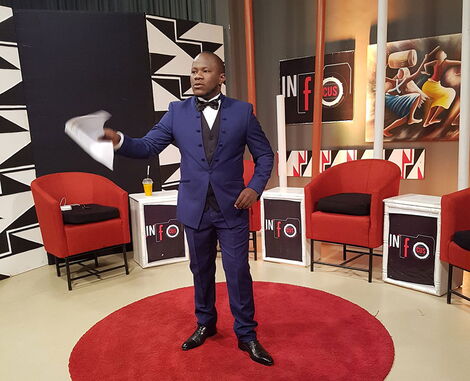 A file photo of Eugene Anangwe
Twitter
Comments
comments