Willie Kimani Murder: Fredrick Leliman's Mother Sends Plea to Govt Over Son's Death Penalty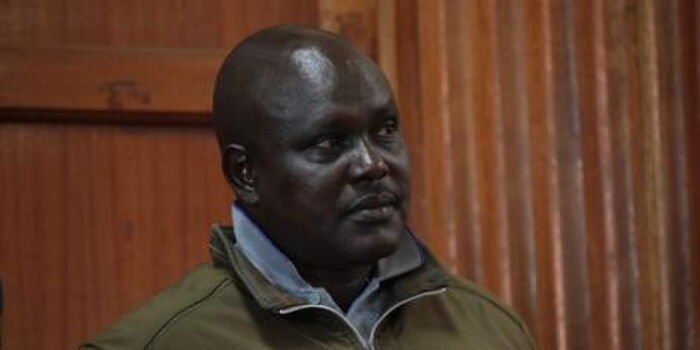 The family of Fredrick Leliman, the main suspect in the murder of Nairobi lawyer Willie Kimani, has appealed to the government to revisit the case and review the death penalty.
Speaking to the media, Eunice Leliman, Fredrick Leliman's mother, urged the court systems to reconsider the sentence and release her son. 
She also sought forgiveness from the victim's families over the years of sorrow and pain caused by their son. 
A collage of the late lawyer Willie Kimani
File
"My son was an honest and generous person, I plead with the State to review the death verdict and release him," she urged.
Her words were echoed by Stephen Leliman, the former police officer's father, who pointed out that he did not have a disciplinary issue. in his upbringing. 
"I don't have any jurisdiction on this matter so I leave it unto God, as He knows. I ask for forgiveness from Kenyans and urge them to help me to appeal in his case," he noted. 
The 70-year-old noted that he was beyond grief upon hearing the news that his son had received the death penalty in the case- as the family didn't anticipate such a sentence on their kin. 
"He did no wrong. There's no one who has ever come to me to inform me that my son has gone astray or committed any atrocities. I am even shocked to hear the verdict as I didn't expect it," he noted. 
The father pointed out that he would be left to take care of his son's three children if the court's sentence is upheld. 
Stephen praised his son's character and behaviour and reflected on how he built him a house shortly after joining the National Police Service (NPS). 
In the Friday, February 3, ruling, High Court Judge Jessie Lessit decreed a death sentence for Leliman, while the second accused received 30 years behind bars.
Further, the third accused would serve 24 years in prison, while the police informer was sentenced to 20 years.
"First accused is sentenced to death in each of the three counts, the second accused is sentenced to thirty years imprisonment in each of the three terms with the prison terms running concurrently. 
"The third accused is sentenced to 24 years imprisonment in each of the three counts with the prison terms running concurrently, and the fifth accused is sentenced to twenty years imprisonment," Justice Jessie Lessit stated.
The judge ordered the prison department to consider the period each accused had spent in custody during the pendency of the case. Justice Lessit further gave the suspects a two-week window to appeal the the sentence.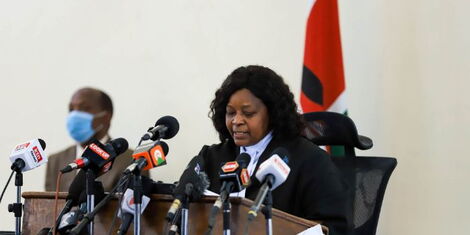 Justice Jessie Lessit reading the verdict in lawyer Willie Kimani's murder case at the Milimani High Court on Friday, July 22, 2022.
Kenyans.co.ke
death murder suspect
Comments
comments