Zora Star Madiba Lands New Show Alongside Selina
Former Zora actor Blessing Lung'aho has landed the lead role in a new drama series alongside Celestine Gachuhi from the popular Selina show.
In the new show titled Kiu, Lung'aho will be known as Alex while Celestine will go by Alisha.
The two veteran thespians play a married couple looking for a child. However, this dream is cut short when Alisha's sister Anita Wawuda (Diana) travels home from abroad.
Actress Celestine Gachuhi poses for a photo
Instagram
According to the creators of the drama series, Kiu is a tale of secrets, betrayal, lies, and revenge all tied up in a captivating drama.
This engrossing show will air on Rembo TV and also on the StarTimes ON app. It is set to premiere on December 12, 2022, from Monday to Friday at 8 pm.
Kiu is directed and produced by Reuben Odanga, a renowned director in the Kenyan film industry.
Others in the show include Anita Wawuda, Joyce Maina, Derek Mbanga, Reinhard Bonke, Chantelle Naisula, and Linda Waiganjo among others.
"It is our vision to offer a local drama that is innovative, compelling, and meaningful," noted Startimes Kenya's Head of Marketing, Tamima Ibrahim.
She added that most of the themes in the new show will be relatable to a majority of the audience stating, "The show will certainly ignite meaningful discussions while promoting positive values."
"Watch out for Kiu soon to air on Rembo TV, starring Celestine Gachuhi, Blessing Lung'aho, and Anita Wawuda," Startimes announced.
Some of the key roles Lung'aho has played include Madiba on Citizen TV's Zora and on Maria as Major. He was also in Igiza as Dom.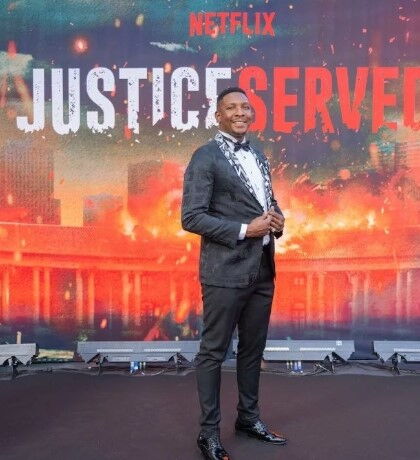 Actor Blessing Lung'aho poses for a photo
Instagram
Source: kENYANS.CO.KE
Comments
comments