Local flights to resume on July 15: The Standard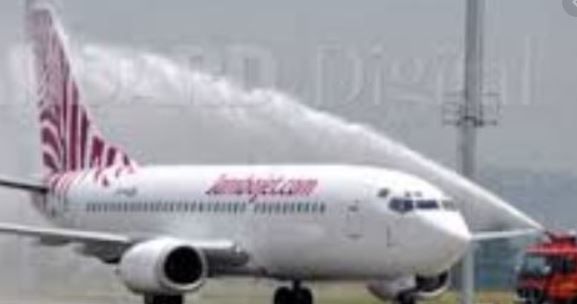 [ad_1]

NAIROBI, KENYA: Air travel within the Kenyan territory will resume on July 15, President Uhuru Kenyatta has announced.
On Monday, Uhuru said international air travel will begin on August 1 offering another opportunity for airlines to rescue their businesses battered by the Corona Virus pandemic.
Airlines grounded their passenger flights early this year following restriction measures including inter-states border closures to tame the spread of coronavirus globally.
The national carrier, Kenya Airways is among the airlines affected by the global restrictions, it has joined other airlines in unveiling far-reaching measures such as laying off employees to stay afloat.
SEE ALSO: Resumption of sporting activities looming? – Uhuru announces phased re-opening
As part of efforts to ensure the safety and well-being of its passengers during travel, regional low-cost carrier Jambojet on June 3 said it has introduced a raft of measures to ensure its passengers and crew are protected from contracting the novel COVID-19 during travel.
Jambojet acting CEO, Karanja Ndegwa, said the measures taken include thorough sanitisation of aircraft with industry approved detergent before and after each flight paying extra attention to all touch prone areas. Additionally, the aircraft have been fitted with High-Efficiency Particulate Air (HEPA) filtration system that refreshes the air every 3 minutes.
"We remain committed to ensuring the safety and well-being of our employees and customers from the moment they arrive at the airport to the time they land at their destination. Once we resume operations, we will ensure that we continue to follow the set guidelines by the Ministry of Health, WHO, IATA, and other relevant bodies," said Ndegwa.
Uhuru said the airlines will operate under strict health guidelines which will also include temperature checks.
This is expected to be done on arrival at the airport, and hand sanitisers will be provided at all customer touchpoints.
All passengers and crew will also be expected to wear facemask throughout the journey and observe social distancing on all queues and at the lounge.
In Monday announcement, President Uhuru said movement in and out of Nairobi, Mombasa, and Mandera counties will be lifted on Tuesday at 4am in a move expected to avert plunging the struggling economy deeper into turmoil.
The nationwide curfew will be extended for a further 30-days.
SEE ALSO: Hundreds of scientists say coronavirus is airborne, ask WHO to revise recommendations – NYT
"By reopening (the three counties), we must be cognisant of the fact that we are much more at risk when the restrictions were in place. We must exercise cautious optimism," President Uhuru told the nation in a televised address from Harambee House, Nairobi.


[ad_2]

Source link