The father of Brian Bera, the university student who was shot and injured after he sneaked into State House has pleaded with President Uhuru Kenyatta for his son.
Speaking during an interview on Citizen TV, David Bera described his son as an intelligent student and needs medication to enable him to finish university.
"This young man…my son… can contribute a lot to this nation and to the Kenyan community if he is treated. He is resourceful," Mr Bera said.
Mr Bera, who lives in Kitale, further noted that his son had always been a 'humble' and studious boy having attended Nairobi School where he attained grade 'A' in his KCSE exams.
According to Mr Bera, Brian started isolating himself in 3rd year from his family and that is when they suspect he began having mental issues.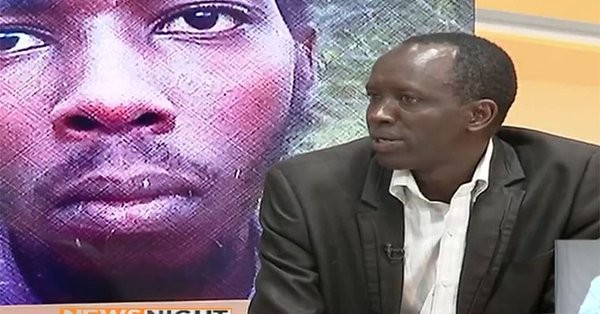 Brian Bera's father, David Bera

Disappearing to caves
"The boy has been very sick, mentally…" David Bera said adding that there were occasions where his son had attempted to commit suicide.
In 2017, the father said he began to disappear from their home and they would later be informed that their son was found at a river trying to drown himself.
Another incident occurred when Brian disappeared from home and was found in the caves in Mt. Elgon.
In February 2018, police informed Mr Bera that his son had attempted to climb Mt Kenya illegally and had been there for two days.