International School of Kenya Fees Structure (Updated 2019)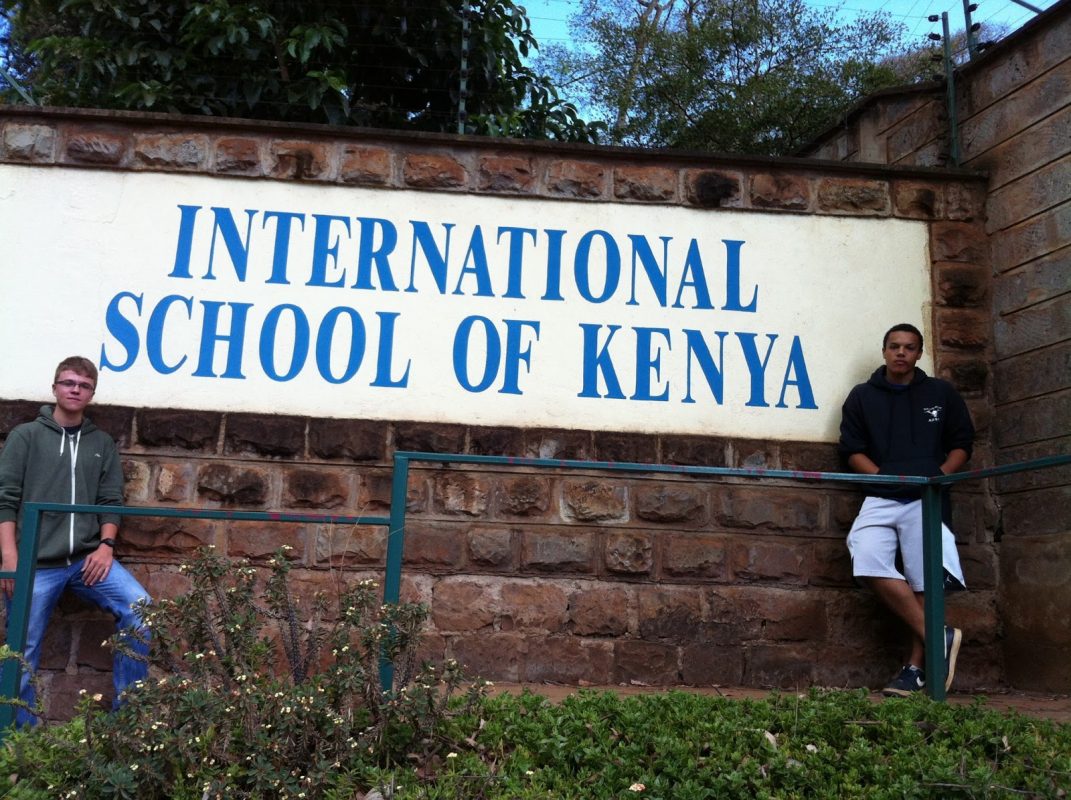 International School of Kenya Fees: This is where the richest people in Kenya send their kids. It is the largest international school in Kenya which offers a North American curriculum plus the International Baccalaureate Diploma program.
International School of Kenya was ranked 7th out of the top 100 best high schools in Africa by Africa Almanac in 2003, based upon quality of education, student engagement, strength and activities of alumni, school profile, internet and news visibility. The International School of Kenya (ISK) is a private, non-profit PreK-Grade 12 school created in 1976 through a joint partnership between the governments of the United States and Canada. Nestled on 40 acres of a former coffee plantation, ISK serves the educational needs of both expatriate and Kenyan students who seek a challenging international curriculum which leads to the rigorous International Baccalaureate Diploma program. The school is located along Kiwara Road in the outskirts of Nairobi. In this school, tuition fees per year is Ksh. 2, 070,204 on average.
Below is the International School of Kenya Fees Structure for 2019-2020:
Fee Schedule 2019 – 2020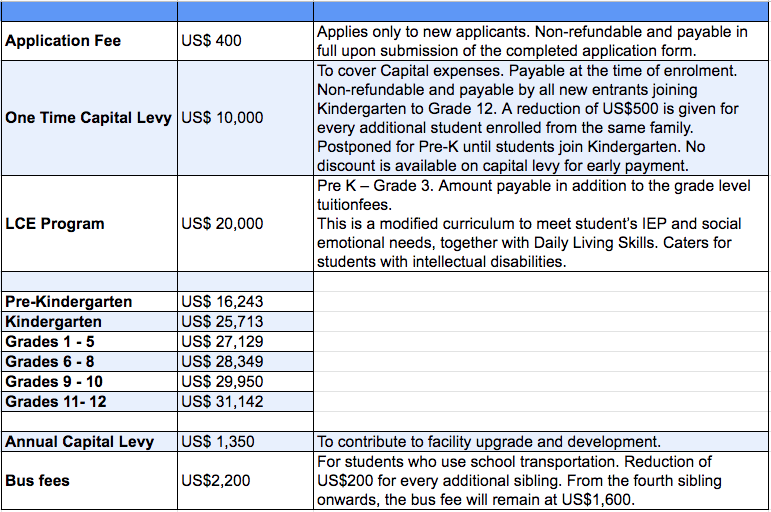 When and How to Apply
We are delighted that you are considering ISK for your child's education and we look forward to working with you in close partnership. We recognize that choosing the right school for your child is a decision that goes beyond the world-class reputation or local appeal that ISK enjoys.
READ MORE: Top 10 most expensive schools in Kenya (Updated 2019)
The goal of the admissions process is to ease your child's entry into ISK at the appropriate stage between Pre-Kindergarten and Grade 12 and to welcome your whole family into the ISK community.
We accept students throughout the year and strongly encourage parents to apply as early as possible. Please note that in order to speed up the decision of acceptance, it is important to submit all the required documents. An application review will only begin after a complete application is submitted. The student must also complete our school's assessment prior to a confirmed acceptance.
Our academic school year runs from early August through early June; the first semester ends mid-December and the second semester commences in early January.
Comments
comments