John Gachora to head Kenyatta-Ndegwa's merged banks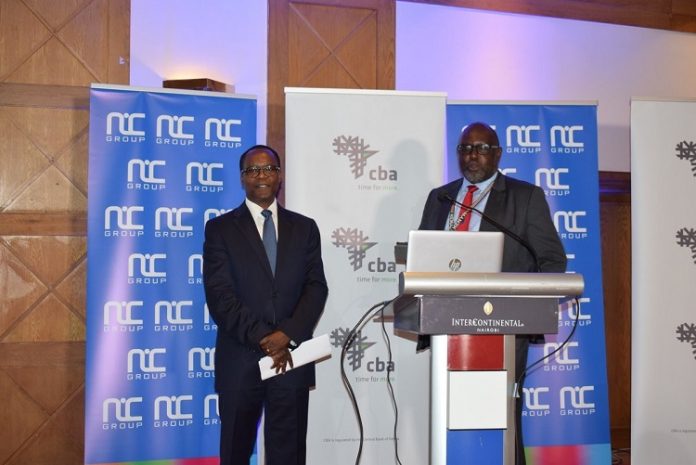 NIC CBA Merger: NIC Bank chief executive John Gachora will be the head of the new banking outfit that is set to be formed from the merger of NIC Bank and Commercial Bank of Africa (CBA) bank.
The two banks are owned by the Philip Ndegwa and Kenyatta families. According to reports, Mr. Gachora will be in charge of the management of the merged outfit. His CBA counterpart, Isaac Awuondo, will become chairman of the Kenyan banking subsidiary and maintain direct oversight over the digital business.
"The merged group will operate under a new name and brand, which will be determined prior to concluding the merger. The combined entity's board of directors and executive management team will also be well balanced between the two institutions," said the two banks in a joint statement.
Revealed: Ndegwa brothers' Sh. 704 million stake in Kenyattas' bank
On Monday, the Competition Authority okayed the merger between CBA and NIC banks charting the path for the creation of the second largest bank in the country.
The authority approved the merger on condition that no employee will lose their job in the next 12 months and the banks will not close any of their existing branches.
The merger between NIC Bank and Commercial Bank of Africa was announced in December last year through a share swap agreement where CBA will control 53 of all issued shares while 47 percent will be allocated to NIC bank.
The combined franchise will boast of 26 million customers in Kenya and 42 million regional customers at group level made up of CBA'S 41 million and NIC's 1 million customers, making it the largest bank in the region by customer base.
The two lenders have maintained that a successful merger will allow them to "invest in future growth and in new technology to create enhanced offerings and wider services to its customers, as well as deliver deeper financial inclusion while generating attractive returns to shareholders. A combined larger group will provide new and greater opportunities for employee development, advancement and growth," they said in a statement. "The combined group will be strongly placed to play a bigger and more significant role in the banking sector and the economies of Kenya, the region and beyond."
Comments
comments