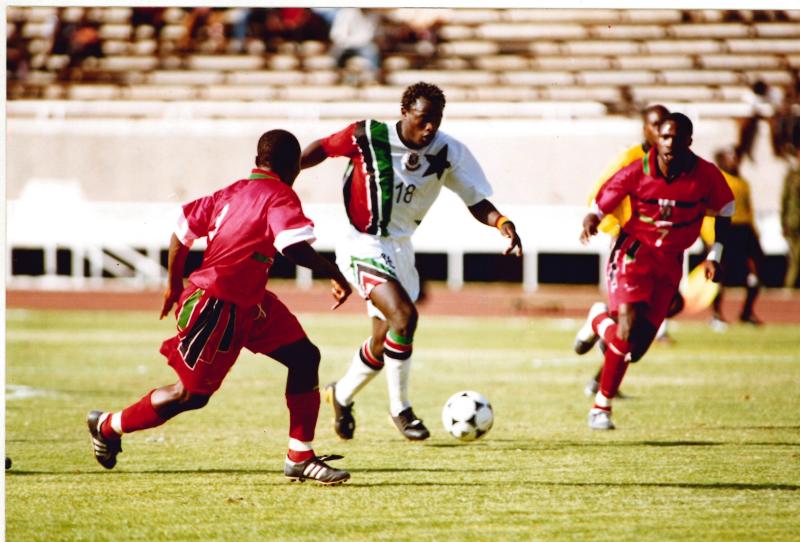 The national senior men's football team, Harambee Stars, is the biggest sporting entity on the land despite decades of underachievement.
Often described as a sleeping giant of African football, Stars are yet to play at a Fifa World Cup but have six Africa Cup of Nations (Afcon) appearances under their belt, with the side that made three finals in a row between 1988 and 1992 hailed as its best ever.
Kenya made her Afcon debut at the 1972 tournament under the tutelage of the legendary player-coach Jonathan Niva before the 1988 side that was led by German tactician, Reinhardt Fabisch, broke a 16-year absence by qualifying for the finals.
However, Fabisch, who narrowly missed leading the team to the 1987 All Africa Games title, was sacked and Chris Makokha, then Motcom boss, took over a side captained by Wilberforce Mulamba to the 1988 Afcon.
Mohammed Kheri led Stars to the Algeria 1990 tournament before Austrian Gerry Saurer completed the three-peat by booking the side a berth at the Senegal 1992 showpiece.
While Kenyan football was still plagued by the management circus that ails the game to date, one can argue that the Stars of the 70s, 80s and early 90s had the pedigree any team after them could only dream of.
It was during this golden age that Kenya established herself as a regional and continental force, with domestic champions Gor Mahia adding the coup de grâce when they lifted the 1987 CAF Africa Cup Winners (Mandela Cup) title.
In those nostalgic days especially for older local football fans, Kenyan outfits were not continental whipping boys and there was genuine hope every time a local team stepped up against any opponent.
The situation changed at the turn of the century when toxic domestic football politics finally broke the proverbial camel's back, with Kenya attracting two Fifa bans between 2004 and 2006.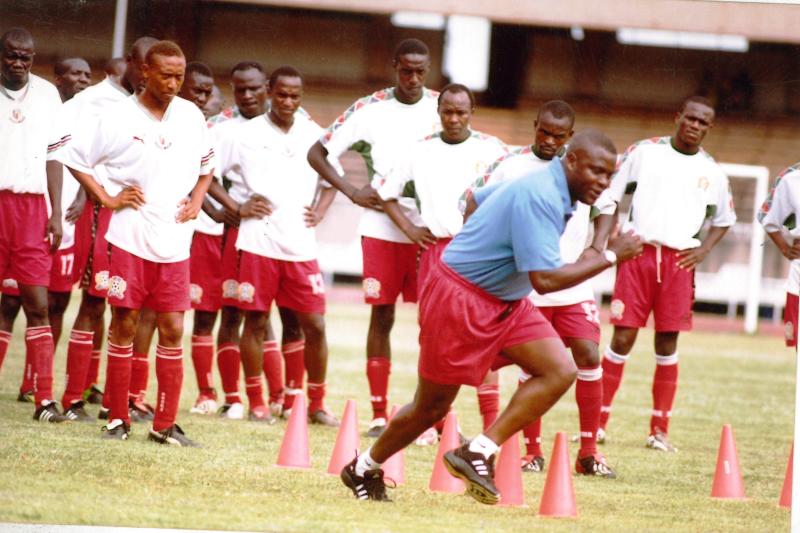 The suspensions came against the backdrop of a bitter and often violent battle for control of the game that led to rival federations, split top flight leagues and unending court wrangles within the then Kenya Football Federation (KFF).
It was not until November 2011 when KFF was dissolved and the Football Kenya Federation (FKF) formed as the unified governing body.
It was Stars, more than any other local team, which bore the brunt of the chocking crisis that left the country's game in tatters as Kenya plummeted from the face of African football.
From the rubble, the national side made the 2019 Afcon finals when the competition was expanded to feature 24 teams, from 16.
While, their run to Egypt 2019 galvanised a nation starved of football success for ages, the argument remains that the suspension of Sierra Leone, a team that handed Stars an opening 1-2 defeat in the first qualifier, made the route to the finals easier for Kenya.
Stars finished second to Ghana to punch their ticket to Egypt under Frenchman Sebastien Migne in what was left as a three-team group alongside Ethiopia, which on the face of it, was not a straight forward task but also, not the most difficult.
A 0-2 opening defeat to eventual champions Algeria precluded a nervy but stirring 3-2 comeback win over Tanzania before a 3-0 capitulation to beaten finalists and familiar Afcon foes Senegal sent them crashing to another first round exit.
Which leaves the side of 2004, the last team before the class of 2019 to make the Afcon finals, which like those before and after, also did not progress past the group stages.
While it does not rank as the greatest ever Stars side, their qualification to the Tunisia finals stands out because unlike all other Afcon teams, they qualified without anything remotely resembling structure and simply, on fumes.
Under head coach Jacob 'Ghost' Mulee, this talented but rag-tag group of players made it to the tournament in what ranks as one of Kenya's football most enduring tale of triumph over adversity.
Their run to Tunisia even earned its own tag, 'Roho Juu' that can be loosely translated into playing with heart, not skill, organisation or any semblance of order.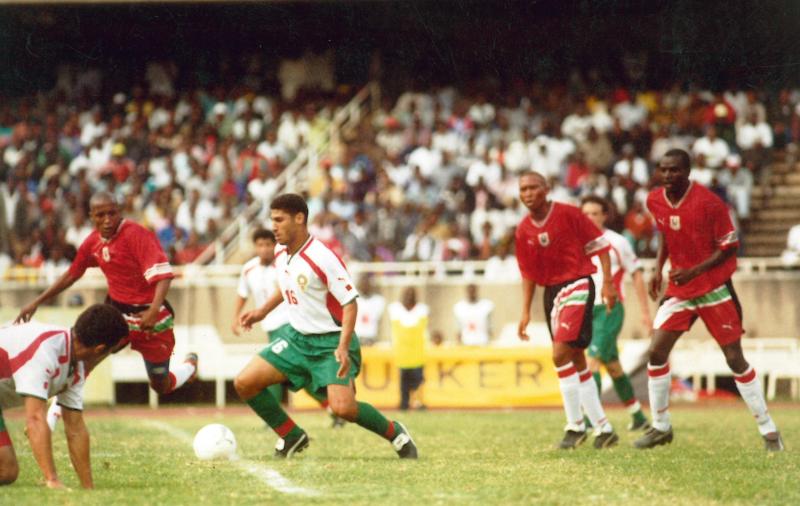 This was encapsulated by its star player, Dennis Oguta Oliech, the first Kenyan to make a huge impact in Europe and who served for just over a decade, as Kenya's top striker and talisman. He remains the all-time leading scorer.
Oliech made as many headlines off the pitch as he made on it, having secured a big money move to Qatar as he reveled in his role as Kenya's first modern football superstar.
"I had a dream of taking Kenya to the World Cup, unfortunately that didn't happen," Mulee confessed in an earlier interview with SportPesa News.
"However, taking us to the Afcon finals is one of my greatest achievements and an accomplishment I will treasure for the rest of my life.
"I have plenty of satisfaction in my heart knowing that I achieved some of the targets that I had set for myself as a coach," he added.
His side became the first Kenyan side to win a game at the Afcon, when they outclassed Burkina Faso 3-0 in their final game.
After losing to Mali (3-1) and Senegal (3-0), the huge victory against one of Africa's biggest football nations was academic, but history was made.
Their route to Tunisia saw Kenya top a group that included Togo, Mauritania and Cape Verde, countries that today, rank among notable African teams, with the latter, making their Afcon debut in 2019 and became the tournament's giant-killers.
The side's bridge to the golden era was the return of striker Michael Origi Okoth, then 37 and playing in the Belgian second division for the last few qualifiers where he excelled and relieved the burden from Oliech, then 19.
"If there was ever a player that I coached throughout my career who was hungry for football and had an undeniable passion for the game, it was Oliech," Mulee said of his main marksman whose explosive form at that time made major teams in Europe notice him.
Oliech and Okoth, the father of Belgium and Liverpool's Divock Origi were deputised upfront by seasoned goal-poacher John Baraza, James Omondi and Maurice Sunguti.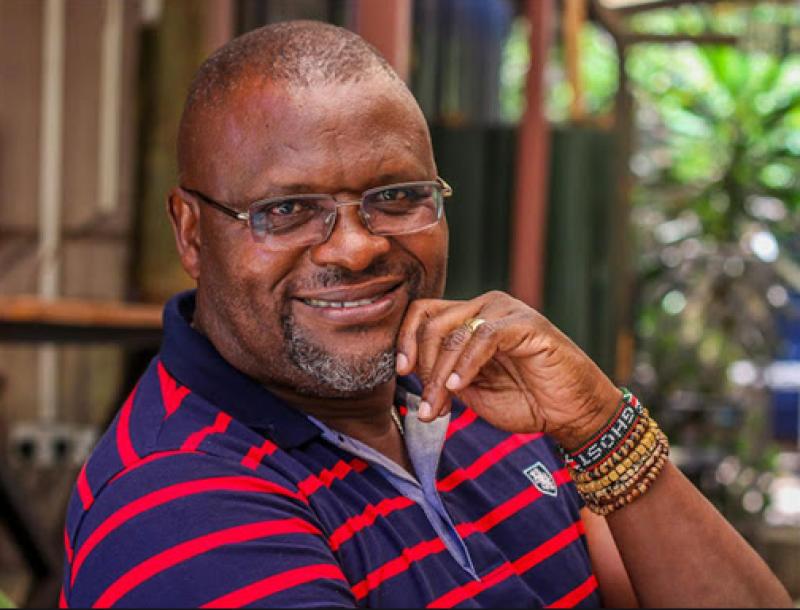 In midfield, the team had the workhorse Tom Juma, show pony John 'Mo' Muiruri, creator-in-chief, Titus Mulama alongside Anthony Mathenge, Robert 'Boban' Mambo, Walter Odede and Emmanuel Ake, a surprise inclusion who was discovered by Mulee playing in Mombasa.
Ake was playing pro football in Denmark for AB Copenhagen.
In defence, skipper Musa Otieno, the most capped Stars player of all time, had Moses Gikenyi, Japheth 'Jojo' Waweru,  Issa Kassim, Philip Opiyo, Adam Shaban and Oliech's brother, Andrew Oyombe.
Between the posts, Francis Onyiso was deputised by the Ochieng' duo (unrelated) of Willis and Duncan.
Baraza, Otieno and Oliech scored in a last 30-minute blitz to sink Togo 3-0 in the opening 2004 Afcon qualifier in Nairobi to plant the seeds of hope before a memorable 1-0 victory away to Cape Verde courtesy of another Baraza goal.
This game saw Stars play with their backs against the wall after arriving late, with no money and the squad in a dispute with the then federation bigwigs. Mulee was forced to spend his own money for the upkeep of his players!
Kenya then thumped Mauritania 4-0 in Nairobi before holding them 0-0 away and after a 2-0 loss in Lome to Togo, it boiled down to a winner take all clash against Cape Verde in Nairobi on July 5, 2003.
Fittingly, an Oliech rocket in the 85th minute in a packed Kasarani Stadium sent Kenyans into frenzy and Stars to Tunisia, sparking the kind of euphoria that has not been witnessed even when Stars made the finals last year.
With everyone now lining up to identify with the forgotten team, Stars toured Qatar and England where they played then English Premier League side, Bolton Wanderers and lost 3-4.
Perhaps, that kingly treatment after all the torment they had gone through ultimately cost them the force of 'Roho Juu' but there is no doubt, the 2004 Stars will always have their place in Kenyan football history having been the roses that grew from thorns.