Fun Easter Eggs When You Google Names of 'Friends' Characters
Google is celebrating Friends, the American television series which first aired 25 years ago and which set a standard for TV ensemble sitcoms, with fun easter eggs.
On the Google search engine on September 20, one can enjoy the marvels of easter eggs by searching for the names of the characters who for years have had TV audiences in stitches.
Google's easter eggs are part of the celebration of the popular multi award-winning TV show as it turns 25 years since its first aired episode.
The names of the Friends — Phoebe Buffay, Monica Geller, Rachel Green, Joey Tribbiani, Chandler Bing and Ross Geller — all bring about different easter eggs when their names are googled. The easter eggs are hidden within the images that appear on the character's profile box.
Ross Geller for example features a sofa and clicking on it produces what is a "pivot joke", complete with the tilting of the Google search page. Phoebe Buffay's guitar, when clicked brings about the singing of smelly cat. And you will want to see what appears from the reclining armchair that is attached to Chandler Bing's name.
For Rachel Green, the outcome is pretty "obvious", while Monica Geller the clean freak is epitomised by the cleanliness of her easter egg. Joey Tribbiani on the other hand, is the only Friends character who features food as part of his easter egg, even though in the sitcom, the characters spend a significant amount of time in the Central Perk restaurant.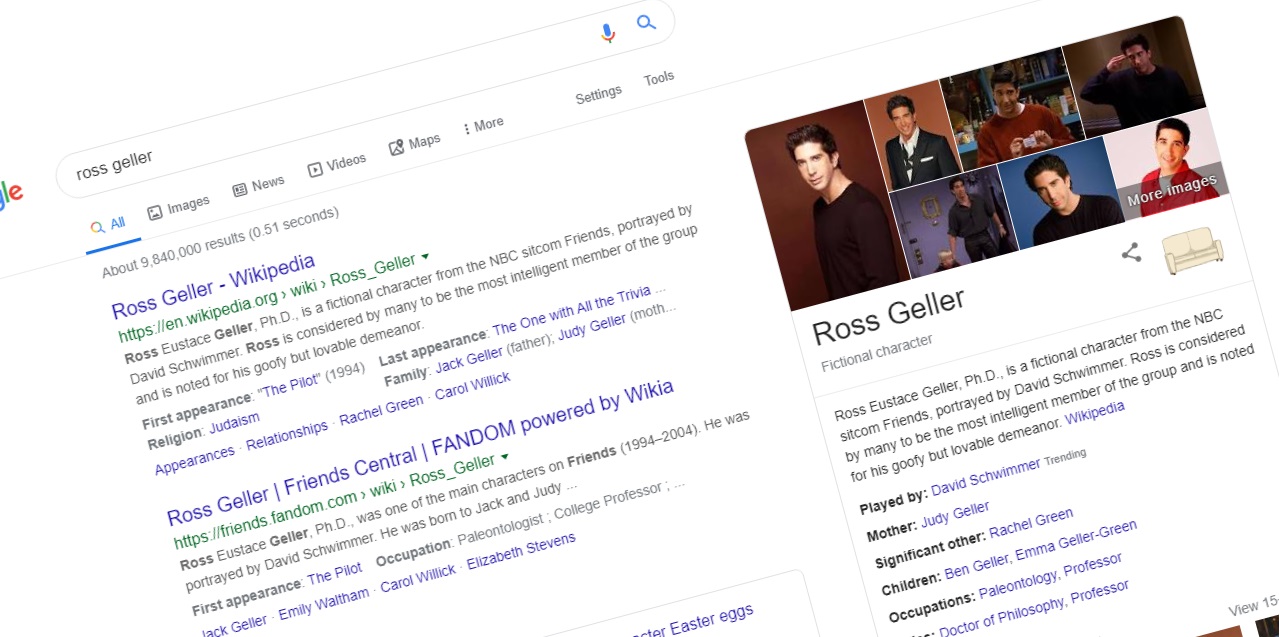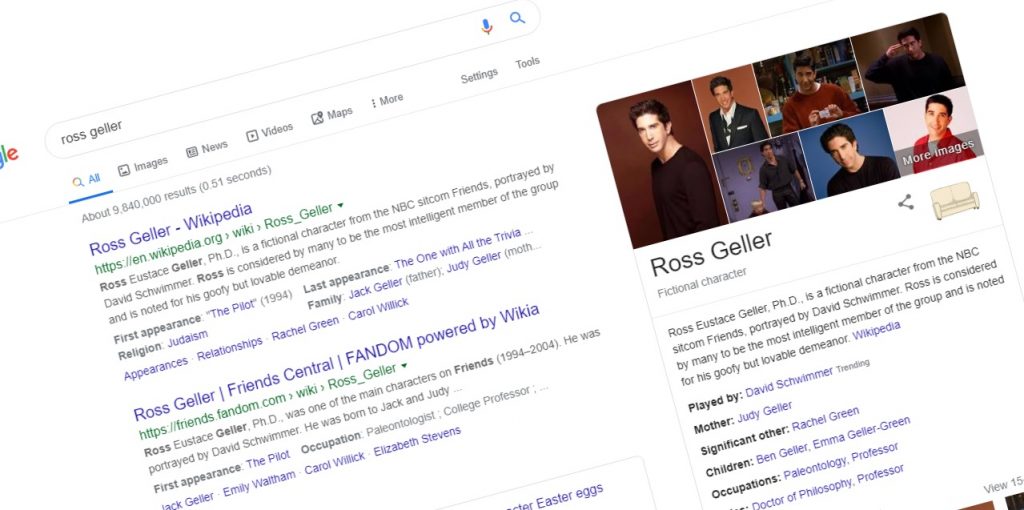 Friends, which first aired on September 22, 1994, is reaching 25 years since its premier episode. The TV sitcom that focused on the lives, loves, failures and overall general pettiness of six friends in their 20s and 30s, ran for 10 years and ten seasons, all the way to 2004.
The show which is one of the most watched TV series of all time, and which is also easily identifiable by its opening theme song"I'll be there for you", received many awards and pivoted the acting careers of some of its cast — such as Jennifer Aniston (who played Rachel) and Matthew Perry (Chandler Bing).
Others who featured as main characters in the TV show are Courtney Cox (Monica Geller), David Schwimmer (Ross Geller), Lisa Kudrow (Phoebe Buffay) and Matt LeBlanc (Joey Tribbiani).
Google is not using Easter Eggs for the first time, as it did something similar in April to commemorate the premiere of what went on to become the highest grossing film of all time, Avengers Endgame.
For the Marvel Studios produced movie, Google featured an easter egg that involved a Thanos snap by that wiped out half of Google results. The Thanos Google snap easter egg, which still persists upto today when one Googles the name Thanos, works when one clicks on the infinity gauntlet. One can also reverse the snap.
Mike Njoroge is the founder of Daystar Oracle and FootballTriangle. He is passionate about news, religion and sports. He can be reached at: [email protected]