"My daughter ran to the clinic and they sent an ambulance.." Rosemary Odinga on discovering she was partially blind
Weeks after word went round that Rosemary Odinga has lost her sight she has come out to talk about the day her whole world changed forever.
In an emotional interview with Citizen TV, Rosemary Odinga recalled how she had traveled to Naivasha, where she was mentoring young women in politics and it's there where she knew about her blindness.
She said;
"I was doing a workshop for ladies who want to be politicians ,and my head was just aching then I remember I was called for breakfast and I couldn't open the door.

Eventually after knocking and opening the door I just collapsed onto the help who was there."
She added;
"My older daughter ran to the clinic and they sent an ambulance which came and picked me up. Then they said we could drive to Nairobi but I said I couldn't make it so they sent for a chopper which brought me to Nairobi."
The second child of Mama Ida and Raila Odinga also addressed rumours that she was totally blind and couldn't see anything.
She said;
"I don't really see out of the left eye, I can see through the right eye but its foggy. It's like looking through a glass with water in it.

So I see mostly though the right eye but its half the vision and I can see things that are very close to me."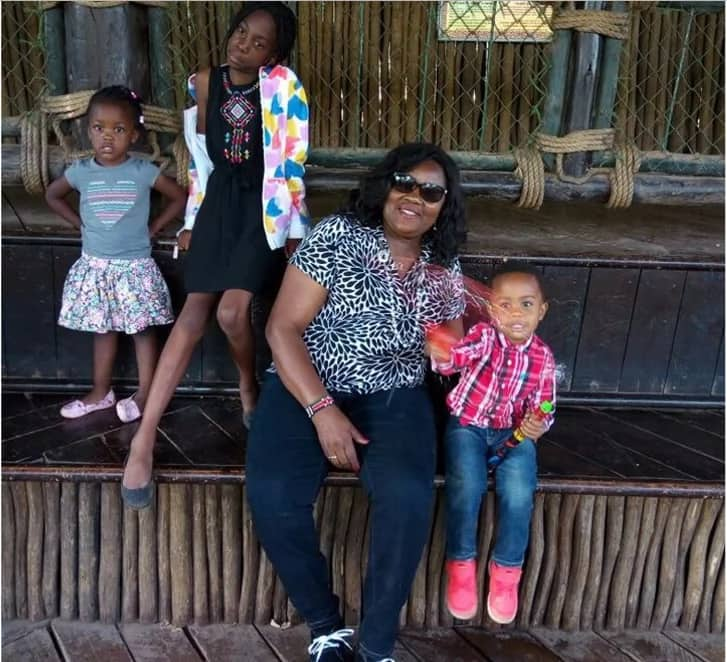 Rosemary revealed she lived in denial and cried every time after she realized she couldn't see again.
"The transition was very challenging sometimes I could give up and find myself crying all the time.

I am using to living a certain lifestyle where I am very independent, making my own choices in life then suddenly I was not able to do that.

I was feeling hopeless and helpless during my first stages of partial blindness."
Her family is very supportive of her and she revealed that even community members have been there for her and occasionally visit her to pray for her.
The brave mother of two said she has 'now adapted to her new lifestyle and can even find her way around the house and choose her own outfits'.
"I draw strength from my daughters because of them I'm alive. I said to myself If I give up now what am I teaching them?

I'm teaching them that whenever you have a hiccup in life to give up? And I said, 'NO I have to continue and try and be successful'."
Rosemary is still determined, when asked about if she would ever go back to politics, she responded;
"If GOD gives me an opportunity and people are willing to support me, then I will not shy away from a leadership position.

There are so many examples in the world of persons with disability who are able to provide leadership to the community."
Comments
comments